For many families, winter break brings with it decorations, celebrations, a ton of food, and a whole lot of holiday fun. But what happens once the gifts are open, the New Year rings in, and there are still days left before the break's over? Playing with Christmas gifts can only go so far in keeping the kids entertained, so, to help you out, we've compiled a list of fun family-friendly activities in Wilmington & the Brandywine Valley that are sure to keep your holiday break merry and bright!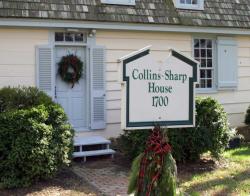 1. Holidays in Odessa
Visit the enchanting village of Odessa for their annual, self-guided walking tours of festively decorated historic homes and buildings, many dating from the 18th and 19th centuries. Each year, the five Historic Houses of Odessa decorate in a different storybook theme. This delightful event is perfect for kids and offers plenty of decorative arts, architecture, and history to keep parents and grandparents entertained. After your tour, make your way to Cantwell's Tavern for lunch or dinner!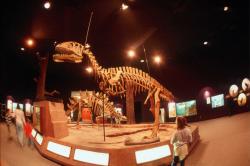 2. Delaware Museum of Natural History
Check out Dino-Discovery Days at Delaware Museum of Natural History! The Museum's annual holiday week event is all about the dinosaurs, and what kid doesn't love that? We suggest packing a lunch or some snacks, as there is no cafeteria on-site. A yummy nearby option is Purebread Deli & Cafe in Greenville.
Twirl beneath the twinkling lights and skate your way into the new year at Riverfront Rink! Not only is it a great way for the kids to burn off energy, you'll also earn yourself a hot chocolate when it's all over. With skates available for rental or the option to bring your own, Riverfront Rink is a cool treat for the novice or seasoned skater. Tip: Storage lockers are free, so bring a padlock to lock up your purse, shoes, keys, etc. For a delicious meal before or after skating, visit Big Fish Grill on the Wilmington Riverfront.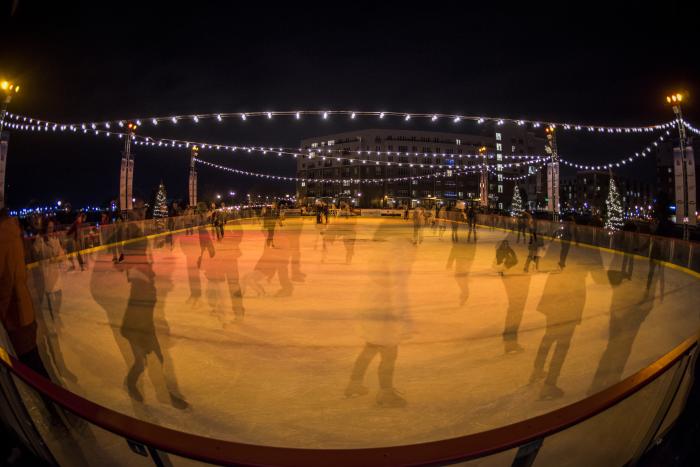 Head to the heart of Wilmington this holiday break and spend a day at the Delaware Children's Museum -- Delaware's first and only kid-centric museum! With plenty of daily programming, art exploration, science in action, and interactive fun for tots to tweens, this museum is the perfect way to spend a cold, snowy day indoors. Although there's no on-site food service, there's an area to eat bring-your-own snacks and the museum's location on the Riverfront offers plenty of nearby eateries.

5. Christiana Mall
No holiday break would be complete without the obligatory tax-free shopping trip to the Christiana Mall, Delaware's finest shopping center! Grab those gift cards from Grandma and hit the LEGO store first, then grab a snack at the food court or a coffee at Starbucks. Be sure to check for story times or craft activities and enjoy some hands-on play at the train table or LEGO areas upstairs at Barnes & Noble.
What are you and your family most looking forward to doing in Wilmington & the Brandywine Valley this holiday break? Share with us in the comments below and don't forget to use #VisitWilm in all your favorite pics!