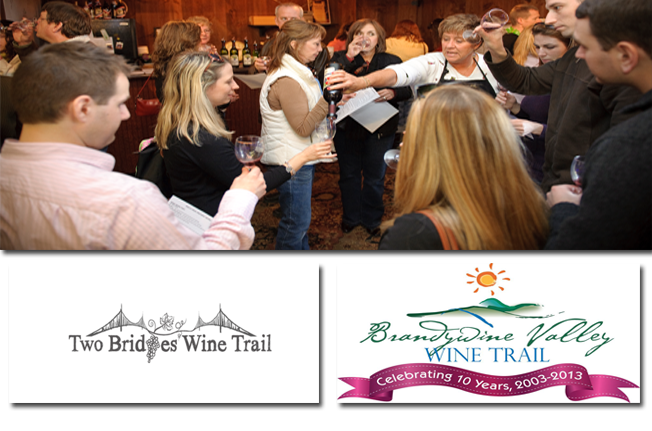 Labor Day has come and gone. Kids are back in school. Leaves yearn to change their colors. The white pants are safely mothballed. We know what this means.
It's time to open a bottle of red wine.
Few things mark the change of season more than harvest time, and for the wineries of the Vintage Atlantic Wine Region, that calls for celebration. Though most wineries are open year round, autumn is the busy season with events, special tastings and lots of tours.
Wilmington lies smack in the middle of two wine trails in the region – the Brandywine Valley Wine Trail, the Two Bridges Wine Trail. That makes the city a great home base for day tripping through a few vineyards.
On the websites for the trails, you'll find lots of information about harvest festivals, special wine passes and the like. My tips? Not ones you'd find on official websites, but based on my years of experience (as proven by my vast collection of complimentary wine tasting glasses in the basement).


Tip #1: Pace. Pace. Pace. 
In my experience, the most wineries one can reasonably expect to hit in one full day (given the distance between, the quality of the tasting experience, the need to stop for food and how friendly you will become with the people pouring wine as the afternoon goes on) is about six. Or seven. Sometimes seven. Your mileage may vary. In Sonoma, that's a drop in the bucket compared to all your options, but on our smaller wine trails, you can get a real sense of the place in that time – as long as there's a designated driver. Remember: You get tastes, the drivers get bottles. To consume later. Which they're going to need after putting up with you.

Tip #2: Hire a car. 
Or a bus. It's the best way to get around the "who gets to be the designated driver this time?" question. And as much as it's fun to go with a gaggle of friends, remember that some smaller wineries are not equipped to handle busloads to thirsty travellers. If you want personal attention, small groups of no more than six people make for the best experience.

Tip #3: Know when stuff's happening. 
Because let's face it, "stuff happening" is a double-edged sword. If you revel in the opportunity to spend some quality time chatting with a winemaker, the big event weekends are probably not your thing. But if you're out to sample and socialize, absolutely seek out events like the Annual Harvest Festival on the Brandywine Valley Wine Trail, full of music, food trucks and opportunities to stomp a few grapes for the Delaware Breast Cancer Coalition. (Pink feet are the new pink ribbons.)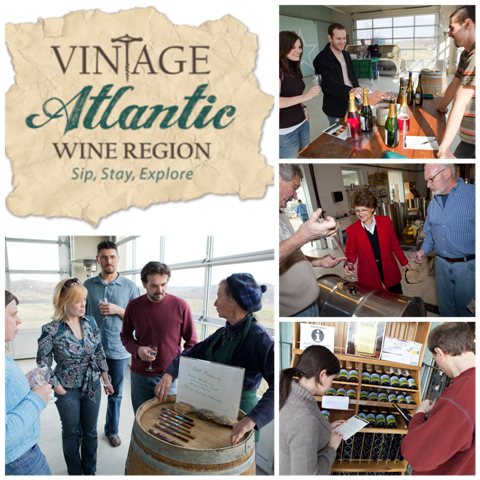 Tip #4: Wander off the trails from time to time. 
Not every winery is a member of the trail. Along the Brandywine Valley Wine Trail, you'll find several places worth a stop, including the potably prolific Chaddsford Winery, the quietly cultish Va La Vineyards and the retro-rustic Galer Estate. Remember: If they're not on the trail, that means they won't be part of the major trail weekends of "passport" tastings. But Chaddsford runs events just about every weekend (from Flyers' wine launches to guided to special yoga tastings), and Va La Vineyard has one of the prettiest decks in the region to buy a bottle and watch the sunset.

Tip #5: Keep your eye out for some farm-to-stomach snacking. 
On many of the same highways and byways where you'll find the wineries on the Brandywine Valley Wine Trail, there are a number of excellent small farms making their own cheeses. What better to go along with a day of tasting? Though several of the farms on the cheese trail are a bit north of the wine trail, many wineries will these sell local cheeses right alongside their bottles, for instant picnic material.

Tip #6: Do not forget New Jersey. 
New Jersey wineries (and especially the nearby Auburn Road Vineyard) are having a bit of a moment, and right over the Delaware Memorial Bridge and leading up to the Commodore Barry Bridge is the appropriately named Two Bridges Wine Trail, with six wineries along a very manageable 40-mile drive. (That's a very good winery-to-driving-between-wineries ratio.) As a bonus, you'll see parts of rural, southern New Jersey that you've never even glimpsed from the Turnpike.