It's hunting season and for those who don't have a desire to don camouflage and trek into the woods, "hunting" means making a trip to a local restaurant or butcher shop to find exotic meats. Of course, the term exotic is subjective—one man's exotic is another man's normal—but typically the word is synonymous with game and non-traditional meat. Venison, varieties of pheasant and fowl and even bison have gained popularity in recent years and cropped up on local menus and butcher shop boards. Consuming exotic meats was once considered a mainly southern tradition but since, according to some, Delaware is indeed a southern mid-Atlantic state it makes sense that consumption of non-traditional meat is becoming the norm.
From lengua to squab, here are some local eateries that are taking a tasty walk on the wild side: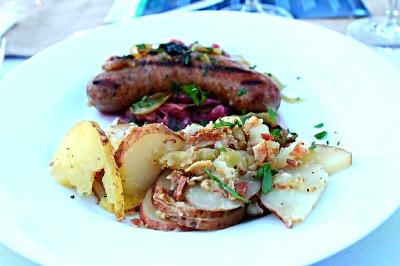 Maiale Deli and Salumeria – You've got to have serious (pork) chops to proclaim yourself the Sausage King of Delaware but that's just what owner Bill Rawstrom has done and, seeing as how popular his Wilmington shop is, it seems the public agrees. In business for nearly a decade, the butcher extraordinaire offers a sausage-centered breakfast and lunch menu, pig butchering classes and themed dinners. Though brimming with some of the best sandwiches in the area, the deli menu is fairly tame—it's the butcher case where the adventurous will want to look. A peek inside reveals a veritable global tour of the meat world. Spicy merguez, a north African, paprika-heavy lamb sausage, is a great grilling option as is a foie gras "hot dog" which blends lean beef, goose liver, spices and dry mustard. Wild boar and duck varieties capture the essence of seasonal flavors with the inclusion of autumnal fruits—a welcomed addition to holiday tables. (Holiday cooking tip: Remove the sausage casing, cook and mix into a bread stuffing for a delicious alternative to traditional versions.)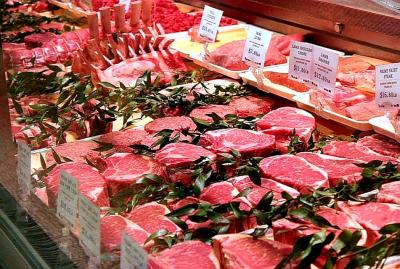 Herman's Quality Meats – For over 50 years, this Newark staple has been serving the community premium cuts of meat and fresh produce, but the little family-owned shop is best known as the go-to place for game meats. Longtime customers and newbies alike visit the Cleveland Avenue shop for steak and ground versions of bison and venison, ground elk, and hefty lobes of foie gras. Given its proximity to University of Delaware, many patrons stock up on ground meat that can easily be made into burgers for the ultimate addition to any tailgating party. Game meat on game day? A winner, for sure.
Explore Greater Wilmington's Culinary Scene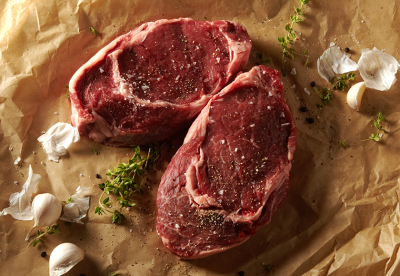 The Meat House – A modern revival of the neighborhood butcher and grocer, the Chadds Ford shop is a gem hidden in plain sight. It's easy to overlook when traveling on always-busy Route 202, but it's a cult favorite among local meat lovers. A true jack-of-all-trades, the family-owned shop has a wide selection of butchered premium meats, fresh seafood, chef-inspired prepared foods as well as artisanal breads and cheeses, but this is the place where culinary thrillseekers flock. You will be hard-pressed to find a local butcher shop with a more far-out roster of offerings than this gourmand destination. You won't have to travel to the bayous of New Orleans or Australia's outback to find alligator steak or kangaroo tenderloin—amazingly, a simple visit to this carnivore's haven is all it takes. Whole rattlesnakes and ostrich steaks make elk stew meat, goat, frog legs and venison look positively boring in comparison. Even the most seasoned foodies and home cooks may find themselves intimidated by the lineup here, but the shop's employees are always on standby to offer recipes and cooking tips.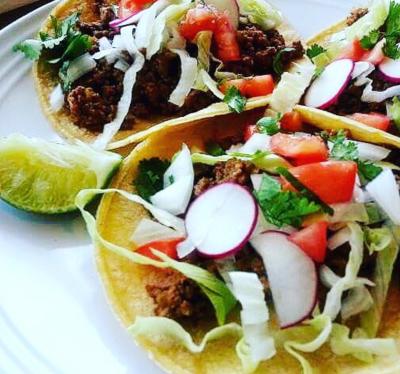 La Poblanita – This diminutive, family-owned operation offers the festiveness of a quinceañera and the coziness of an abuela's kitchen. It sounds cliché, but love is as palpable an ingredient in the food served here as any other. Sure, you'll find many Mexican classics like chile rellenos and carne asada but the lengua tacos are an absolute stunner. If you're looking for a "safe" segue into the world of exotic meat, trying it incorporated into a familiar dish is the best way to go. For the unfamiliar, lengua is cow tongue and though it sounds out of this world, it truly tastes just like any other cut of beef. The key to making lengua tasty is using the age-old method of low-and-slow cooking. A long, slow simmer with spices, garlic, onions, and jalapenos for about 3 – 4 hours allows it to be transformed into fork-tender, "pulled" meat perfect for tacos. When paired with one of the creative drinks from the bar (try the spicy, savory bloody Mary with a shrimp-lined rim), this is one of the most underrated meals in the area.
Start Planning Your #VisitWilm Getaway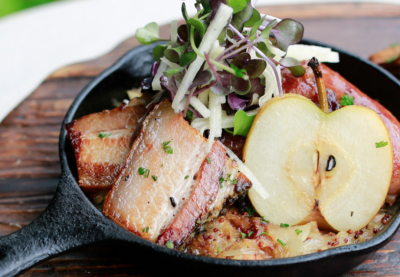 The Whip Tavern – Lately in the food world, there's been much ballyhoo about what makes a restaurant and its menu 'authentic'. Is it a commitment to serving traditional foods cooked by traditional methods? Does it require chefs who hail from the country or region of the cuisine's origin? Who gets to decide? The answers to those questions are debatable and may never be fully understood, but one question that can be answered is: Where is the best place to find creative, elevated English pub grub locally?
The Whip—as it's affectionately called—is tucked away in Coatesville in Chester County and is an Anglophile's dream. As dark and broody as a London autumn, the Pennsylvania pub is as close to the real deal you can get without traveling across the pond. Classics like Welsh rarebit, Scotch eggs, and bubble and squeak are perennial favorites but die-hard fans of Scottish cuisine take delight in the monthly haggis dinners put on by the culinary staff. Haggis may be considered the national dish of Scotland, but it is certainly an acquired taste for much of the rest of the world—a taste perhaps bolstered by a healthy shot of courage and Macallan. Haggis is a combination of sheep's or calf's organs, suet (animal fat), oatmeal and seasoning boiled in a "bag" crafted from the animal's stomach. The monthly dinners are typically well-attended by both ardent haggis lovers (yes, they exist) and novices alike.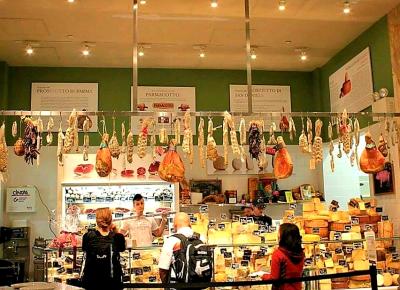 Country Butcher Market – As its name implies, this market is a modern-day iteration of a country butcher shop. It houses a deli, bakery, cheese shop, grocery and kitchen as well as a meat market all under one roof. The meat market offers over 20 different exotic varieties including bison, squab, pheasant and local rabbit, making this Kennett Square shop a premier destination for those seeking something a bit outside of the box. Pick up ingredients and artisanal accoutrements from the grocery and ask for some culinary advice or recipes from the friendly, helpful staff and you've got all the makings of a great meal.
Consider yourself an adventurous eater (or looking to become one)? You don't need a plane ticket or a passport to expand your palate. If you're not keen on the hunter-and-gatherer lifestyle and would prefer to do your "hunting" in a butcher shop or the aisles of a market, the greater Wilmington area and Brandywine Valley are the perfect places to do it.