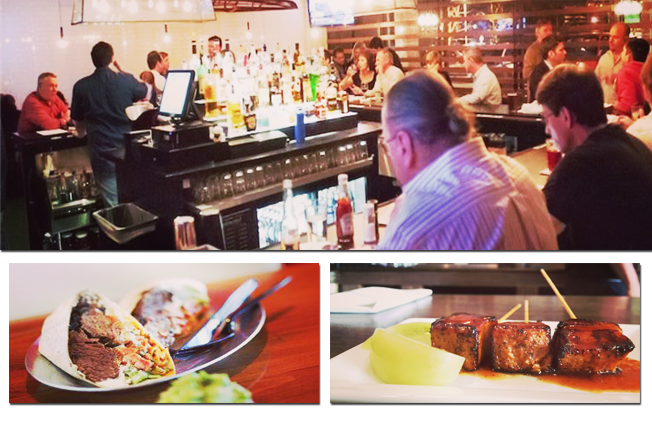 Take me somewhere the locals eat!
I get that request from time to time. Truth be told, if you're a good and successful restaurant in this area, its because you're a place where the locals eat. But there are certainly a few enclaves of great eating that are off the usual tourist path. I wrote about one a couple months ago when I covered the culinary explosion in Hockessin, so lets call this the second in a series five reasons you should go eat in Graylyn Crest right now. And don't bother looking for that on a map. Graylyn Crest is the local name for a small suburban area off Marsh Road, about a mile north from I-95 at Exit 9. The old GC (no one calls it that) is just a short drive from downtown Wilmington and a great place to go for some real local cooking, with two great new additions popping in the past few months.
Five places not to miss:

Ulysses Gastropub: In recent years, several excellent craft beer joints have taken full advantage of the regions growing reputation for making great beer, and Ulysses is toward the top of the list. You'll find about two dozen (reliably great) craft brews on tap at any given time, most sourced from Delaware, Pennsylvania and the surrounding area. The menu seems designed to stand up to the beer modern, bold, and full of flavor. Steakhouse nachos pour beer and cheese fondue over house-made kettle chips, and they top it with some shaved sirloin. They smoke their brisket and their wings. There's poutine. Gotta love any place that serves poutine. (I also love the concept, but fear ordering, their Buffalo Roulette Wings a normal serving of wings with one, and only one, wing tossed in their Hellfire sauce.)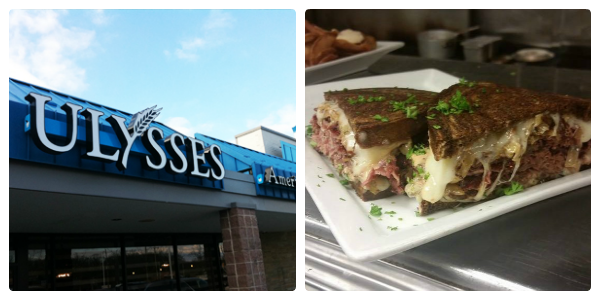 Culinaria Restaurant: A locals favorite in the area for more than a decade, Culinaria is one of those strip mall gems that prove you cannot judge a restaurant by how closely it is located to a hardware store. Inside a decidedly unromantic shopping center, Culinaria quietly turns out innovative American food on the regular along with a nice pour of wine and a good cocktail. Take a date here and you'll feel like you've discovered something special. Fish is a reliably good selection and I've had some really great salmon and softshell crabs dishes here over the years.  
El Diablo Burritos: These are burritos people drive to Delaware specifically to eat. These are burritos that people who leave Delaware crave when they're someplace else where they do not have these burritos. These are burritos that you want right after you get married. Now with three locations in Delaware, El Diablo burritos are closer than ever, but not close enough if you're not actually holding one. I'm partial to the citrus braised pork burrito with pickled peppers and pineapple habanero salsa unless I want the braised short rib burrito with goat cheese and red pepper walnut sauce or the lime grilled steak with roasted mushrooms, sherry-cured onions and honey jalapeno sauce. I never leave without chips and queso. And I never finish it all. (That's a lie. I finish it all.)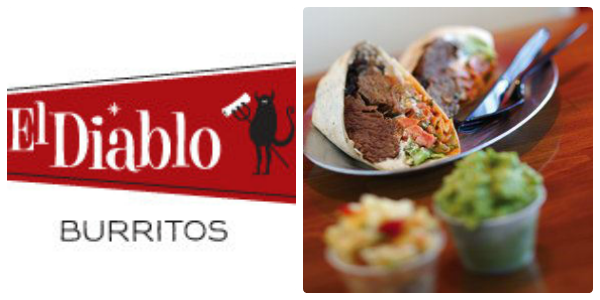 Goat Kitchen and Bar: One of the two newest additions to the local dining scene, Goat is a neighborhood joint with a great bar snacks menu and no actual goat on the menu (unless you count the tasty goat cheese toasts). I popped in on a recent weeknight and found some lively chat happening at the bar. The cocktail list is engaging, and on the suggestion of the bartender, I ordered a Baby Doc (Rhum Barbancourt, guava nectar, Tuaca, bitters). Light and refreshing for early summer, its also a very Delaware drink with that splash of Tuaca. (Delaware loves Tuaca.) Pork belly kabobs and the aforementioned goat cheese toasts off the bar snacks menu made me want to stay and snack for longer. Based on what I saw coming out of the kitchen, I'm eager to get back for some Thai chicken noodle soup (a specialty of Restaurateur David Weir) and the Vietnamese meatball banh mi and maybe even the buffalo cauliflower. The menu is casual, with most sandwiches and entrees between $10-$15.
V&M Bistro: This new Italian bistro is named after sisters Vincenza and Margherita. Dad is in the kitchen. Their brothers work in the front of the house. This is a family operation through and through, and the hospitality is impressive from start to finish. (As is the bread, all made in house. My basket came with some crusty Italian bread, a slice of tomato pie, and a couple of garlic knots.) The menu took me back to the neighborhood Italian restaurants of my New York youth. Big veal chops. Pasta with white clam sauce. House-made mozzarella. Lemon Italian ice, served in a martini glass with vodka. (That was a minor change over how I remember Italian ices from my childhood, but Id call it a significant improvement. And its a perfect summer drink after a long meal.) V&M is decidedly old school, and not ashamed to admit it. But classics are classics for a reason. And good bread never goes out of style.