The Fork in the Road series offers 2- and 3-day culinary itineraries centered around a particular theme. Since you can't spend all day eating (wishful thinking), complementary destinations and attractions have been included to round out each itinerary.
Imagine a sprawling estate inspired by the chateau at Versailles with dancing fountains and perfectly manicured lawns and shrubbery or, perhaps, a languid picnic in a bucolic setting straight out of a Claude Monet painting. Now imagine being told that instead of France you're in the Greater Wilmington area and the surrounding countryside of the Brandywine Valley. To Delaware residents, the French influence is obvious. Buildings, streets, and estates bearing the name of the area's most prominent family—the du Ponts—are everywhere. And surprisingly to some, French culinary flair can be found on local menus as well.
So, if you're looking to experience a bit of joie de vivre without needing a passport, this is the itinerary for you:
DAY ONE
Selecting a "home base" is crucial for any vacation and you would be hard-pressed to find a lovelier property than the Inn at Montchanin. Listed on the National Historic Register and tucked away in a wooded village, this stately inn was once a part of the Winterthur Estate and was named for Alexandria de Montchanin, grandmother of the founder of the DuPont Company. Today, 11 carefully restored buildings house 28 richly-appointed guest rooms and suites furnished with both authentic and reproduction furniture as well as luxurious marble baths.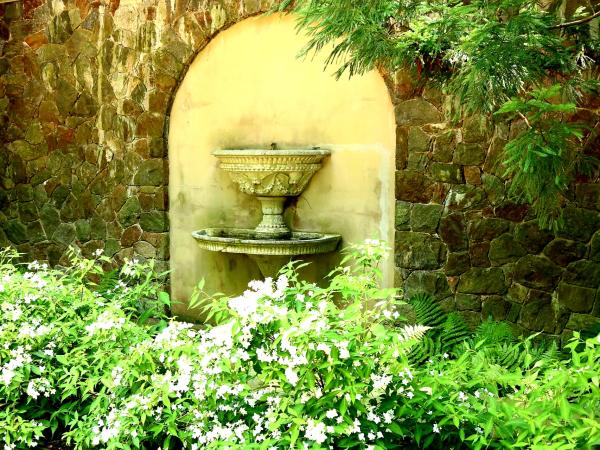 Spend the day exploring the area by car and follow the Brandywine Valley National Scenic Byway, a drive that covers approximately 12.25 miles of Kennett Pike (Route 52) and Montchanin Road (Route 100); the route also includes part of the city of Wilmington. Completing the drive through what is known at Chateau Country offers some serious bragging rights as it is only one of 150 recognized scenic byways across the country; historic sites, grand estates, gardens, and museums that hearken back to bygone times are dotted along the route.
Tired and hungry from a day of sightseeing? Freshen up (or book an indulgent treatment at the inn's spa) and find a restaurant whose menu is comparable to your lodging. Fortunately, you won't have to travel far. Don your finest beret and visit the onsite eatery Krazy Kat's, a beloved and quirky upscale restaurant with a seasonal menu of elevated classics. Indulge your inner gastronome by starting with crab bisque or a curated cheeseboard showcasing area creameries followed by a perfectly cooked Hudson Valley foie gras or a tender filet mignon and cap off the meal with a silky crème brûlée.
DAY TWO
It may be difficult to leave the high thread-count linens behind but breakfast at De La Coeur Café et Pâtisserie is the siren call any French-loving foodie would do well to heed. In the heart of the Forty Acres neighborhood, the authentic café serves a variety of pastries and dishes that rival their Parisian counterparts.
After noshing on croissants and pains au chocolat, embrace the French tradition of flâner (leisurely strolling and appreciating one's surroundings) and take a walk around the quaint neighborhood known for its specialty boutiques and unique shops.
Make your way back to Route 52 to visit one of the state's most interesting venues, Winterthur Museum. Set amidst a 1,000-acre preserve of rolling meadows and woodlands, the former childhood home of Henry Francis du Pont is not only a historical attraction but a horticultural one as well. The museum may include nearly 90,000 American decorative art objects but the estate boasts a French-inspired main house, manicured lawns, and a reflection pool considered to be quite avant garde in its heyday (in its first iteration, it was used as the family swimming pool and was heated and surrounded by music speakers). House tours and garden tram tours are available; participate in both to get the full experience. The onsite restaurants—the Pavillion Restaurant and Cottage Tea Room—are two of the area's best kept secrets. There is absolutely nothing average about the menus where you'll find hearty mains, sandwiches, and a formal tea spread.
Feeling particularly Parisian? The Nemours Estate is a veritable Versailles (from which the estate was modeled) and deserves a visit. Yet another du Pont-owned property, this one belonging to Alfred I. du Pont, it is comprised of a 77-room mansion and the most expansive collection of French gardens in North America; the gilded fountains and sprawling acreage are a photographer's dream.
After a full day of touring, dinner at swanky Domaine Hudson is in order. The dinner menu rotates seasonally and pays homage to European cookery, but it's the extensive wine list that will delight food lovers and oenophiles alike. A cellar of 450 premium, rare, boutique, and vintage wines has garnered praise from not only patrons but professional wine critics as well. Settle on a special bottle or test your "nose" and try a wine flight.
DAY THREE
So, you ended the previous evening with wine—why not sleep in a bit and start the afternoon with a bit of the hair of the dog and a visit to Va La Vineyards? Perhaps an unintentional move by the Vietri family, the vineyard's name could be a phonetic play on the French phrase for "go there" (va là-bas) or "here it is" (voilà). Either phrase is appropriate for this local gem which happens to produce more than a dozen French varietals and has been the recipient of local and national acclaim. A jaunt to the vineyard will take you a smidge across the state line and land you amidst some of the most idyllic scenery in the area.
Remember those luxurious linens from your suite at the Inn at Montchanin? You can recreate your room's style at home by purchasing some high-end bed linens from the Greenville outpost of French textile manufacturer Yves Delorme and adding a bit of chateau chic with handpicked European-inspired accessories. The store is not for the faint of wallet, so hopefully you purchased a bottle or two of wine from your visit to Va La Vineyards to steady your nerves when your credit card statement arrives.
As is fitting for an itinerary that has largely paid homage to Delaware's First Family, a dinner at the Green Room inside the Hotel du Pont is encouraged if not necessary. Long lauded as the state's premier dining destination, the elegant restaurant has been a bastion of French cuisine since its inception. The dining room may be a bit of a gilded lily but there is no denying the specialness of its yesteryear chicness. Perhaps as a nod to modernity, Hotel du Pont recently launched a new culinary concept called Spark'd, an offshoot of its popular in-house bakeshop. (Spark'd has its own permanent stall in the newish food hall DE.CO.) Chef Leah, a classically trained pastry chef, works her magique on an array of baked goods and confections and has put her own delicious spin on an already delectable pastry program.
A sweet ending to an even sweeter road trip.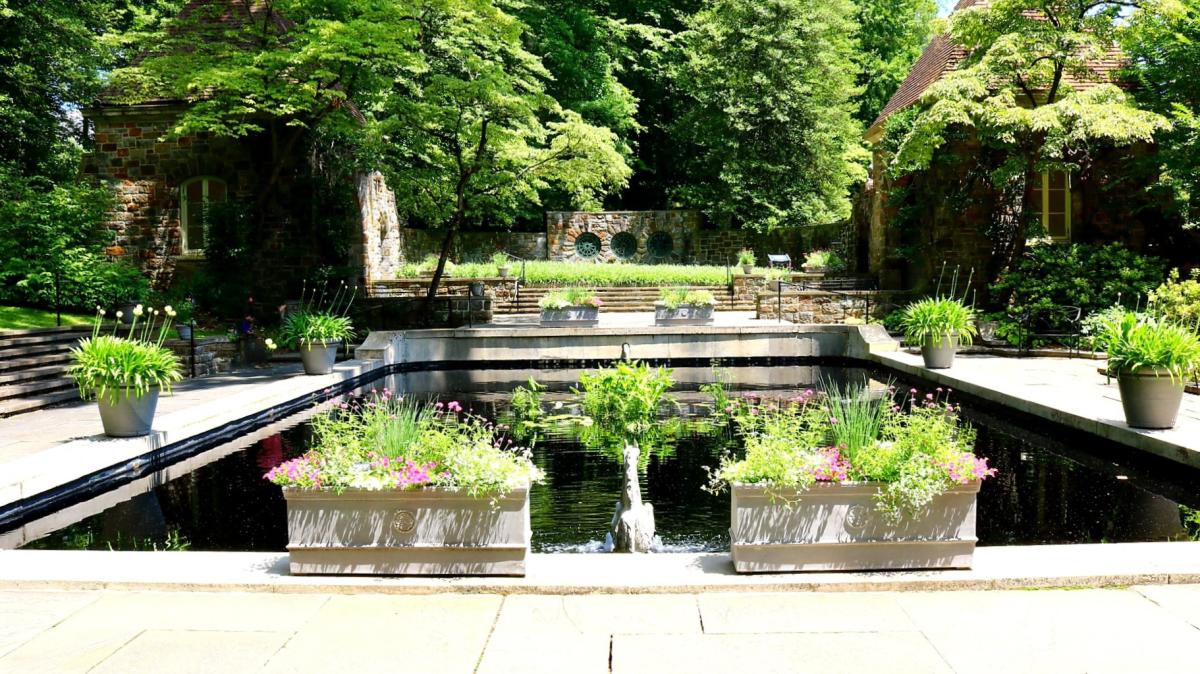 Now that you've wined, dined, and toured your way through the area's version of the French countryside, are you inspired to delve a bit deeper into the greater Wilmington area's link to French culture? For history and horticulture buffs, the du Pont family museums and estates offer wonderful resources and, if you are looking for a deeper academic understanding, Winterthur Museum is home to a students-only research library. Don't fret, foodies—you'll find a host of local restaurants whose menus would make Escoffier proud here.