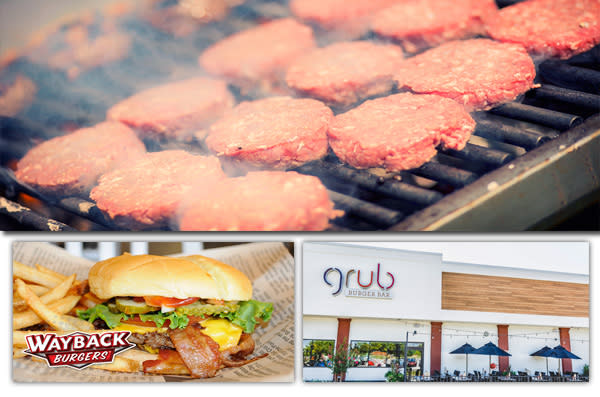 It's taken me too long to write a proper burger column – and not for lack of interest, let me assure you. A good cheeseburger is one of life's great pleasures and the pride of our nation. (Sorry, Germany. You may have invented it, but we perfected it. If it's any consolation, we straight up stole that fried potato idea from your neighbors to the west.)
On a recent Thrillist list of the greatest national dishes in the world, burgers beat out Pad Thai, weinerschnitzel and odds-on-favorite pasta – all pasta! – ranking second only behind Canada and its poutine and, OK, no argument there.
But burgers are intimidating to write about for two reasons. For one, wherever you're visiting us from, you probably know some fantastic local burger joint back home that makes an amazing cheeseburger. (If you don't, you're either reading the wrong column or you should move. Your heart will tell you which one is true.) So, the burger bar is incredibly high from the start.
And secondly – there are SO MANY GOOD BURGERS. So many. No matter what I cover here, I'm going to leave out a couple of fantastic burgers. And I know this because, as one of the organizers of the annual Delaware Burger Battle, I do a lot of research into burgers.
And so, I'm not pretending this is an exhaustive list. But if you're looking to get a handle on the local burger situation, here's what's up:


 Celebrating Burger Month: May is National Burger Month. Iron Hill Brewery, with locations in Wilmington and Newark, always has a few excellent burgers on tap, but they celebrate in style in May with a different burger option for every day of the month. Just a few that look quite tasty:

 May 6 – Kentucky Derby Burger with applewood smoked bacon, pimento cheese, tomato and bourbon-barbeque glaze, paired with Vienna Lager

 May 8 – Alpine Burger with fried onion rings, bacon, Swiss cheese and horseradish sauce, paired with Pig Iron Porter

 May 13 – Louisiana Voodoo Burger with grilled Andouille sausage, tri-colored peppers and onions, smoked gouda and spicy voodoo barbecue sauce, paired with Vienna Red Lager

 May 15 – Ode to Jerry Garcia Burger with 'shrooms, Monterey Jack, caramelized onions and roasted garlic aioli

 May 27 – The Belgian Burger with Brussels sprout slaw, applewood smoked bacon, tomato, pommes frites and Abbey Dubbel gravy, paired with Mahalo, Apollo!
Click here for the full list.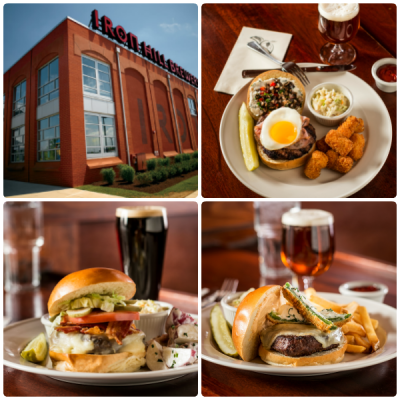 Better Burgers: Waybacks and Spiked Milkshakes: Delaware hasn't been a major battleground in the "better-burger" chain wars, perhaps because we have a hometown favorite in the fight. Wayback Burgers started as Jake's in Newark, Delaware and now has almost 100 locations in more than 25 states.
The signs say "Wayback," but we still tend to call them "Jake's" in these parts. The burgers are spot-on – fresh, never frozen -- and the buns are soft and pillowy. The menu goes a little deeper than your typical Five Guys, with onion rings, chili cheese fries and milkshakes. I usually get a classic two-patty burger with some jalapenos, and maybe a hit of Wayback Gold sauce.
We do have few Five Guys in the area, but the other chain that has moved recently is Grub Burger Bar. Burgers are nicely seasoned and come with a wide variety of toppings, from plain-Jane American to the Thai Peanut with creamy peanut butter, roasted peanuts, cilantro lime coconut flakes, and Sambal mayo, and the shoestring "skinny" fries served with them are addictively good. But the secret sauce at Grub is the spiked milkshakes, from the classic with bourbon and caramel to another made with apple moonshine, apple pie filling, baked pie crust, maple syrup, and kosher salt, with grated cinnamon garnished with a granola crumble.

 Fine Dining Burger Style: When Daniel Boulud first put chopped sirloin, short rib, foie gras and black truffles into a burger 15 years ago and slapped a $28 price tag on it at DB Bistro Moderne, he ushered in the era of the upscale burger. Today, you'll find a lot of fantastic burgers in Delaware's best restaurants for about half the price and a quarter of the pretension, including the locally beloved Eclipse Burger at Eclipse Bistro, the La Fia burger on a soft house-made La Fia roll, and two past winners of the Delaware Burger Battle, the REDfire Burger at Redfire Grill and Steakhouse and the Chelsea Cheeseburger at Chelsea Taven.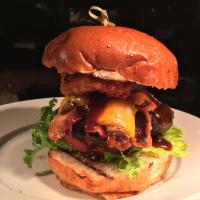 But few places put burgers front and center more than Kid Shelleen's Charcoal House and Saloon, where ground meat gets grilled at an open station right in the main dining room. Kid's burgers are tall works of art, from the classic Kid to the Saloon burger, which makes smart use of local Kennett mushrooms. The meat itself is everything you want in a burger – charred on the outside, perfectly medium inside, and hearty as all get out. And on Tuesdays, they're half price all day long. You're welcome.