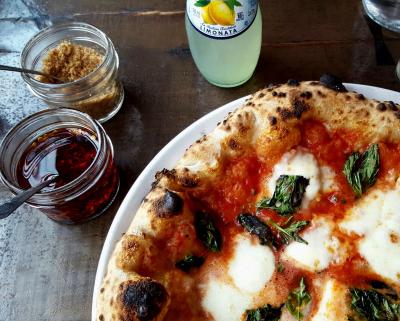 Children are picky eaters, right? At least that's what we've been told for decades. Just look at the story of Goldilocks–the kid broke into someone's home looking for porridge and took her sweet little time tasting (and summarily dismissing) each one until she found a bowl that was juuust right. Was she a picky-eating felon or was she just in possession of a discerning palate?
As more and more chefs step up to the plate and expand their menus beyond chicken fingers, our children's tastes have grown as well. What did we expect? As adults, we have become more fascinated with the culinary world and our tastes certainly have changed within the past decade or so–even the way we view food has changed. In years past, food was simply sustenance–a means by which we sustained life. A necessity. Today, we are inundated with 24-hour cooking channels and words like locavore and organic have crept into our daily lexicon; we calculate food miles and prefer duck confit to meatloaf for dinner. Of course, what's good for the goose is good for the gander and now we have birthed a legion of mini-foodies. And that, as Martha Stewart would say, is a good thing.
As our children continue to explore the food world and broaden their palates, their tastebuds have come to crave more and more refined fare and it's important that we indulge their curiosity. Here are some greater Wilmington's best kid-friendly restaurants:
Mad Macs – When the kids' palates have outgrown Kraft mac-and-cheese, bring them to this casual restaurant for a gourmet twist on a kiddie staple. Elevated mac comes in flavors like four-cheese, pizza, lasagna and buffalo chicken are available in full and mini sizes.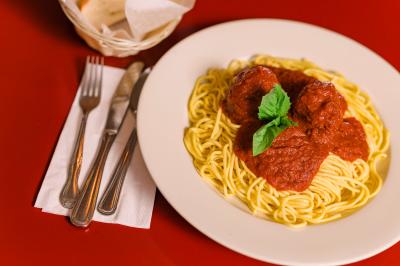 Mrs. Robino's – Dining here is like eating in your nonna's kitchen (and you're just as likely to go home with leftovers like manicotti and lasagna) and, perhaps, the best part is this Italian eatery still retains a certain old-school magic, face painting and balloon sculptures to go along with the Wednesday night 99-cent kids' meals.
Hotel duPont – Long praised as the swankiest restaurant in the entire state, the glamorous downtown Wilmington hotel houses the upscale restaurant The Green Room. It may sound unlikely, but the tony restaurant keeps petite palates in mind with approachable dishes and formal afternoon teas on select weekends—complete with tea sandwiches and scones.
Explore Greater Wilmington's Dining Scene
Cheeburger Cheeburger – This is the place for young, imaginative palates to go crazy. Pint-sized diners have a chance to invent their own "cheeburgers," (proper spelling notwithstanding) fries, shakes, wraps and more. How does a burger topped with peanut butter and pineapple, a side of ooey-gooey marshmallow fries and a chocolate-covered pretzel shake sound?
Café Napoli – This Italian favorite offers classic dishes with solid kid-size portions of spaghetti and meatballs and lasagna. The mini-gourmands may not be able to imbibe the selection of wines and beers here, but they can certainly down forksful of penne alla vodka. The best part is kiddos can, literally, play with their food. The restaurant offers pizza dough balls kids that they can mold and play with at the table!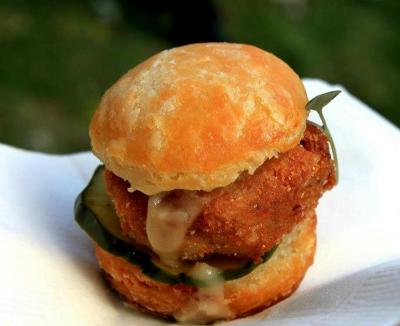 Home Grown Café – Little diners will love this Newark gem. This funky little hotspot has been an area staple for almost 20 years and it's easy to see why. You could call the popular café hipster/hippie-chic (relax—in a good way) and you'd be right. From the eclectic décor and artwork that lines the walls to the host of varied suitable-for-everyone menus (yes, meat is served here), Home Grown is the kind of cozy that feeds your soul and your belly. Globally-inspired dishes like the tofu banh mi and the chimichurri seitan mac & cheese are downright delish.
Farmer and the Cow satisfies the burger lover in your little one. Situated within a stone's throw of the Grand Opera House, the restaurant provides a perfect vantage point of Market Street and boasts kid-friendly menus of creative sandwiches, burgers, and starters alongside a bunch of cool milkshake offerings.
There are plenty of places in the greater Wilmington area where you can dine out with your kiddo—many of which offer elevated alternatives to kiddie favorites. Think gouda replacing regular cheddar in a melty bowl of mac and cheese or soppressata-topped pizza. Children should be challenged to expand their young palates beyond the kiddie menu and, thankfully, there's no shortage of restaurants in the area that will do just that.