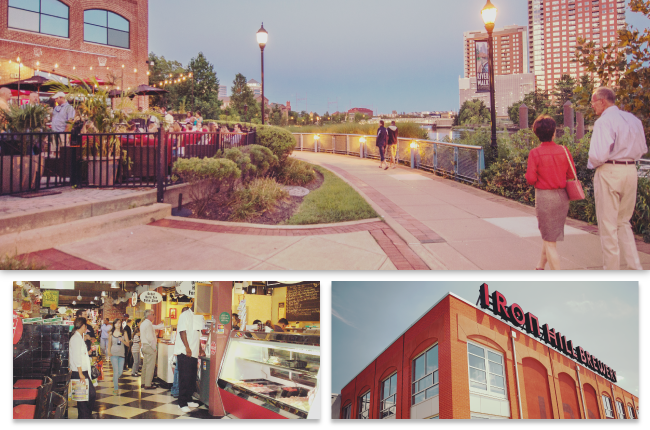 Even if its your first visit to Wilmington, chances are good that you've seen the Wilmington Riverfront. Its the part of our city with the ballpark and the IMAX and the brand new Westin hotel that you can see and admire from I-95 sometimes, at about 10mph, while sitting in traffic and cursing at us. (Its OK. We understand.) The Riverfront, formerly the city's somewhat less glamorous shipyard district, has undergone an extreme makeover in the past few decades, and is now packed with theaters, museums, stadiums, parks, nature centers, offices, fitness centers, trampoline parks, residences, conferences centers and restaurants all located within walking distance of each other, along the 1.2 mile Riverwalk. Its a dynamic, ever-evolving area, and I get it, you're hungry, lets skip to the good stuff. So where are we going to eat? You have options. Lets say you start your trek along the Riverwalk at the Russell W. Peterson Wildlife Refuge, on your way to OperaDelaware. Along the way, you'll pass (in order, sorta): Ubon Thai Cuisine, Timothys on the Riverfront, Mollys Old Fashioned Ice Cream, Big Fish Grill, Iron Hill Brewery, Joes Crab Shack, Kooma, Firestone Roasting House, Cosi, Harrys Seafood Grill and the Riverfront Market. (And lets not forget Frawley Stadium, home of the Wilmington Blue Rocks, where Delawares first Chickie & Petes outpost will open this summer.) Which to pick? Well, that depends on why you're in town today. Lets cover a few likely scenarios:
You're in town for work and need a quick lunch

The Riverfront Market.
Delawares mini-version of Phillys Reading Terminal Market, this place deserves a write-up all its own. Brief version: You can choose between
pizza, Thai, seafood, sandwiches, sushi, cheesesteaks, coffee
and more. Pick one spot, or spilt up until everyone gets what they want, and meet up at a table together. Protip: It gets busy at lunchtime (there are extra tables upstairs on the second floor), but the best days to go to beat the crowds are when its a little chilly or a little drizzly.

KOI on the Go.
This
food truck
parks outside the Delaware Center for the Contemporary Arts most every Tuesday and Thursday, from about 11:30-2pm, with a menu that ranges from fish tacos (a regular favorite) to fried rice dishes. Lines form quickly around noon, and I wouldnt get there on the 2pm side on a busy day, if you want lots of options they do sell out. Protip: The hot sauce they offer is packed with flavor, but does not skimp on the heat. Tread lightly.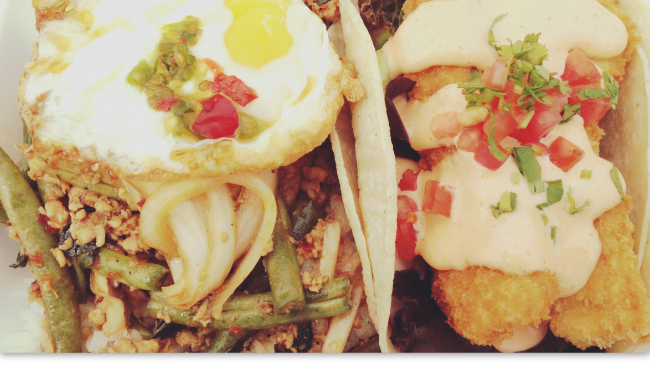 Mollys Old Fashioned Ice Cream.
Nope, not suggesting you skip lunch and go right to dessert. Mollys also make deli sandwiches and salads, perfect for takeout. (Or, alternately, you can skip lunch and go right to dessert.)

Cosi.
You might easily miss this flatbread-focused chain, tucked in its space on the first floor of the Barclay building. Still, its a good stop for sandwiches, soups and salads.

Harrys Seafood Grill.
For a quick takeaway from one of Wilmington's best restaurants, Harrys Fish Market & Grill inside the Riverfront Market offers salads, sandwiches, soups and some killer fries. Protip: OK, its not quick, but the $15 two-course lunch on the fine-dining side of the restaurant is one of the best not-so-secret deals in town.

You're going out for drinks after conference/work (big group)

Iron Hill Brewery.
Downstairs, there's a perfectly nice bar. Upstairs, the second-floor bar will give you more breathing room if you have a big group (and if the rooms not taken by a private party). Pizzas and
lots of apps
at
happy hour
are designed for big-group sharing. Protip: In the warmer months, get there as early as you can and grab a couple tables on the second-floor outdoor patio.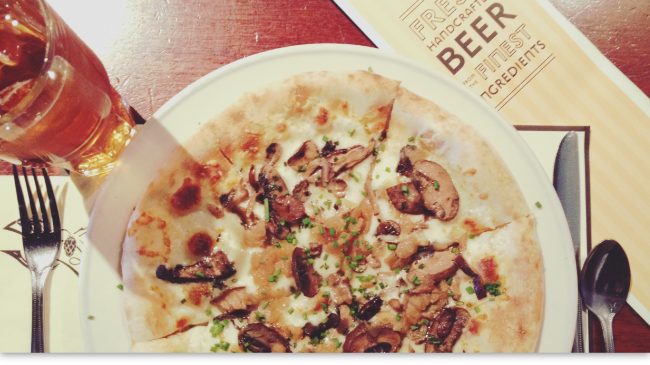 Firestone Roasting House.
There's a big, big bar inside that will handle just about any size crowd, but things really get going outside in the warmer months under the tented outdoor patio, right on the river. Its a destination spot for the after-work crowds.

Timothys on the Riverfront.
Big bar, big TVs (and lots of them), and a strong local following make this a good plan if there's something sporty happening on the TV (especially during baseball or football season).

Joes Crab Shack.
During happy hours, there are deals on Hurricanes, Margaritas and half-priced apps. Protip: Working late? Happy hour picks up again after 9pm.

You're going out for drinks after conference/work (small group)

Harrys Seafood Grill.
The bar inside is a comfortable spot for conversation, the bartenders are always attentive, and the outside patio seating in the warmer months make this the perfect spot on the water to sip a martini or two. There's great variety and great value on the tapas-style bar menu as well. Protip: Tuesdays and Thursdays,
oysters are half-price at the bar
.

Big Fish Grill:
You might not think of it at first glance, but walk past the seafood market and restaurant to find the nicely appointed bar and a surprisingly comfortable lounge area. Protip: Monday night is
oyster night
.

Ubon Thai Cuisine.
The sleek bar and
happy-hour apps
(including the very tasty Thai meatballs) have made this a good spot for a cocktail and a bite after work.

You're out with the kids

Joes Crab Shack.
Right next to the Delaware Childrens Museum, this crab spot has a good kids menu and a just-loud-enough hum that makes sure no parents feel out of place. Protip: The kids playground area attached to the restaurant gives antsy kids a place to work off some energy before dinner, and bored kids a place run around while you finish up.

Big Fish Grill.
There's a good kids menu, but more importantly, tables are covered with paper (and provided crayons) offer plenty of space for kids to get creative. Protip: Kids eat free before Blue Rocks games.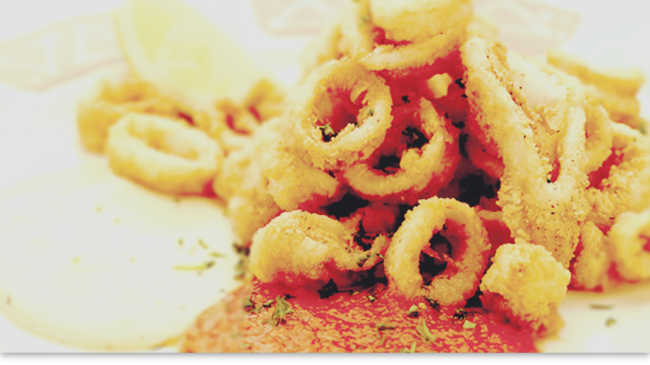 Riverfront Market:
When all else fails, there's pizza. You can have your own slice, or grab a bite from anywhere else from the market while they eat.
**Main image: Riverfront Walk & Firestone Roasting House, Bottom-left: Riverfront Market, Bottom-Right: Iron Hill Brewery, Lower Image 1: KOI on the Go, Lower Image 2: Iron Hill Brewery, Lower Image 3: Harry's Seafood Grill, Lower Image 4: Big Fish Grill