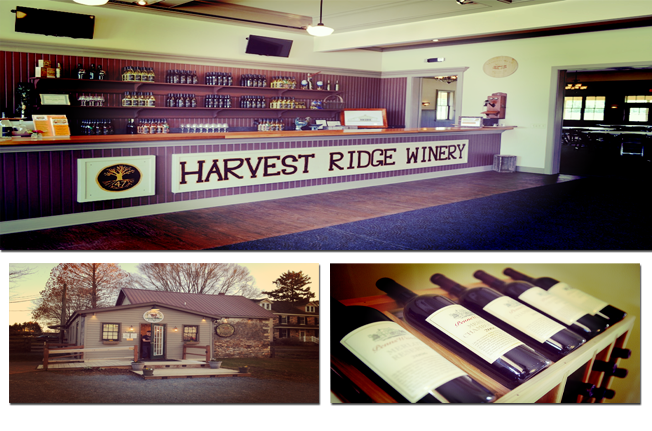 My secret Santa gave me some local bacon for Christmas last year. At least, I assume it was my secret Santa, because no one signed the card. The bacon showed in the mail one afternoon with a note that said Merry Christmas and a blank next to the senders name. It was one of three packages of bacon I received last year, because I have a problem and my aunts are enablers. And I never figured it out who sent it. I wish I could thank them, because it was fancy and delicious. (Yes, I eat anonymous bacon. Because I have a problem.) The point of the story is this: You should always give food at the holidays, because everyone needs food and no one needs another mug. And the good news, if you're in the area this year: There are lots of places to buy food and drinks for the holiday season. Heres a few places that I would be very happy to get gifts from (in addition to bacon):

If you told someone you're bringing drinks With respect to our Australian friends, there may never be the wrong time for the right wine, but the right wine probably aint Yellowtail, especially if you're bringing it as a gift or to dinner while heading out to one of the BYOBs in the Brandywine Valley. And with plenty of local spirits to choose from, there's no need to do so. If you're shopping for a wine lover (or buying an interesting bottle to have over a holiday meal), consider one of the wines from inside the Vintage Atlantic Wine Region. Ideally, Id suggest hitting a trail sampling a lot and buying what you like but if you don't have wine-tasting time built into your holiday schedule, here are four spots that I can personally recommend, all of which you can hit quickly on your way into town:

From the East(off the Jersey Turnpike): Auburn Road Vineyard & Winery and Heritage Vineyards

From the North(off Route 202): Penns Wood Winery

From the South(only a few miles off Route 301 or Route 1): Harvest Ridge Winery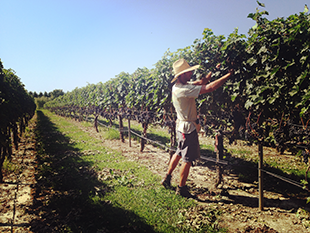 If you're shopping for beer lovers even better news. This town is positively sudsy with great local beer, including a selection of Dogfish Head products that you won't find anywhere else. You'll find great local beers in many places, but especially in stores near the border, includingTotal Wine & Morein Claymont, Hockessin Liquors in Hockessin and State Line Liquors (actually, on the other side of the state line) in Elkton, Md. Several local breweries sell growlers and cans, including Iron Hill, which has its very giftable Bedotter Belgian-style ale (a popular golden ale boasts complex aromas and notes of plum, spice and banana, with refreshingly balanced bitterness) available in four-packs of 16 oz. cans.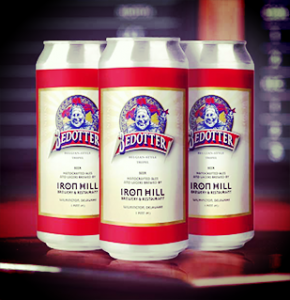 If you told someone you're bringing dessert A few ideas for picking something up along the way:

Pies: Sure, you said you'd bring a pie, but things happen. Things like not-wanting-to-make-a-pie. No worries. Bring pie from Highland Orchards, and all will be forgiven. They accept holiday orders for things like apple pie covered in walnuts and caramel and Peach Raspberry Almond pie but if you're the slacker who forgot to make a pie, you probably also forgot to order a pie. No worries again. Theyre also available at the farm stand while supplies last.

You'll want that a la mode. Woodside Farm Creamery sells quarts and pints, and if you can't make it out to Hockessin, find a list of other retail outlets here.

Doughnuts. You can't go wrong showing up to a holiday brunch with doughnuts, especially if you get them at Dutch Country Donuts at the New Castle Farmers Market.

Other baked goods: Delaware has had more bakeries featured on national television shows, per capita, than anywhere else in the country. This is maybe true. But check out the As Seen on TV goodies that you'll find at Bings Bakery, SAS Cupcakes and Desserts by Dana, all in the Newark area.
And an idea for next year: Every year, in early November, the Emile Henry warehouse in New Castle has a sale. Two days only means two days only its not open to the public at any other time of the year than these two days in November, when you'll find top-of-the-line cookware (French ceramic pic dishes, copper skillets, other things that will make home cooks drool) at factory outlet prices, up to 80 percent off. This is a hotly kept local secret. (How hot? Doors open at 8am Saturday. The parking lot opens at 7am. For cookware.) Heres the link that should give you the date for next year. Put it on your calendar to check in September.