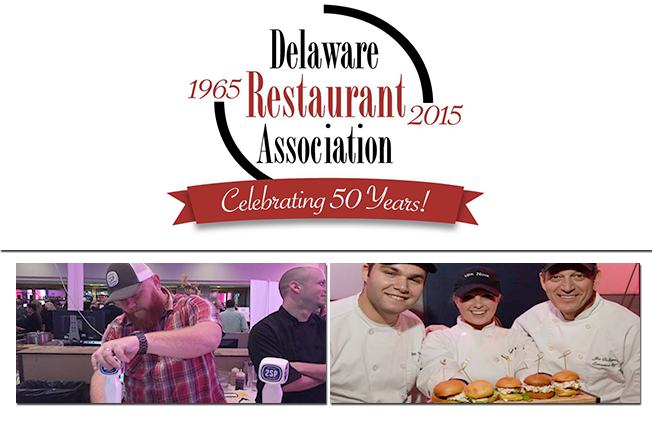 Maybe its just the open bar talking, but Wilmington's restaurant scene rarely looks hotter than when it dresses up and gets together for the annual Delaware Restaurant Association meeting/party. It was a fun night at World Cafe Live at the Queen and since I got to crash as a member of the digital press, I now bring back these reports on what created a buzz while I was eating:


Dan Butlers revamp of Deep Blue. Dan is one of Delawares most influential restaurateurs, and his Deep Blue Bar & Grill has long been a mainstay inside Wilmington's business district. Rumors were circulating at the party that big changes were coming, but no one who I was talking to knew what was up. The News Journals Patty Talorico broke the news a few days after the party. The restaurant is becoming a modern steakhouse and that's great news for carnivorous business travelers in downtown Wilmo. I promise to go into extensive, juicy detail when it opens, and I take mine mid rare.

Bryan Sikora's Merchant Bar. Less than a year after opening his second spot in downtown Wilmington the Mexican-inspired and very very good Cocina Lolo the owner/chef of La Fia is expanding again, this time into the nightlife scene. Merchant Bar will offer craft cocktails, wine on tap, small plates, and lots of fun on the corner next to World Cafe Live at the Queen.

Two Stones Pub beer. Delawares temple for beer is now brewing their own and brought two to pour the Baby Bob Stout and the Bellcracker Double IPA. If you're in town to tour Delawares impressive trail of local breweries, Two Stones Pub needs to be on your itinerary.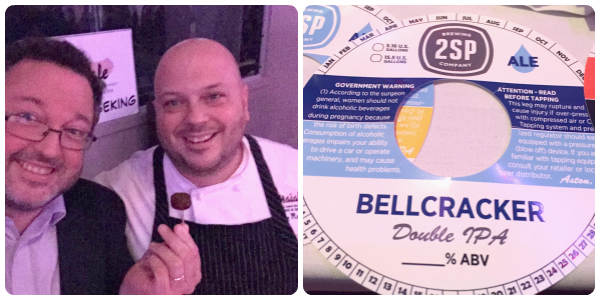 Turducken sausage at Maiale Deli and Salumeria. Billy Rawstrom's sausage shop puts out great product and creative sandwiches (like the Thai Curry Sausage with Asian slaw and Sriracha-lime sauce) every day of the year, but his Turducken sausage should become the Pumpkin Spice Latte of Thanksgiving dinner. All the taste of the classic Turduken with none of the work of stuffing one bird into another bird into another bird? Take my money now.

Harry's Hospitality and their braised pork cheeks. Harry's always brings its A-game to events like these, and the pork cheek dish was no exception. I ate it up good.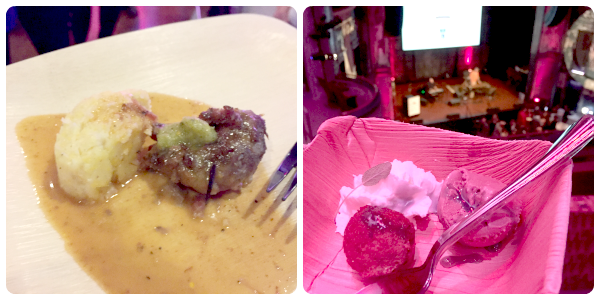 Maple-glazed bacon on a stick and scrapple donuts from 2 Fat Guys. Tom Craft is a master at putting new twists on classic flavors that you will crave all day long, and those donuts with a Morning Glory espresso stout ice cream from Woodside Creamery were no exception.

Chef life and the restaurant community. There's a reason this event is held on a Monday night every year. Its the only night most of the folks in this room get to take off on a regular basis. But I spoke with chefs and suppliers and managers and spouses who all embrace the hard life of the hospitality business for all the right reasons. The food scene in Delaware just continues to grow every year and with it, a true community that pushes itself to ever higher standards of cuisine and hospitality. That's why I'm hungry for more, and excited about what the next year holds.