In the throes of the holidays, it's easy to get swept up in the excitement of celebrating, spending time with family and friends, and gift giving. After all, it is the time of year when many of us feel most altruistic. Often, that spirit of generosity manifests itself in the form of tossing extra change in the Salvation Army donation kettles that appear in front of most stores during the season or donating a toy or two to a children's charity, but what about the homeless and the hungry? Nationally, over 49 million Americans are considered hungry or food insecure; locally, hunger is a problem as well.
Wilmington is a city of juxtapositions—the shiny exteriors of downtown's buildings are in sharp contrast to some of the surrounding areas where blight and poverty are part of the landscape. Some of the city's most vulnerable residents are hiding in plain sight and in need of care and help, especially during the holidays. Be it a drive for canned goods at a food pantry or a soup kitchen in need of volunteers, there are plenty of opportunities in and around the city to do good and boost the spirits of those in need.
Here are some local organizations where you can put your generosity to good use, get into the holiday spirit, and make a difference in the lives of your neighbors:
Sunday Breakfast Mission – Probably one of the best-known charitable organizations in the city, the Sunday Breakfast Mission serves the homeless, addicted, and impoverished through Christian-centered programs to meet their spiritual, social, and physical needs. On any given day, a line snakes around the building as people queue up for the hot, nutritious community meal that is served every evening. The organization itself relies on generous donations and volunteers to aid in its mission and proudly provides a safe, non-judgmental atmosphere for those in need.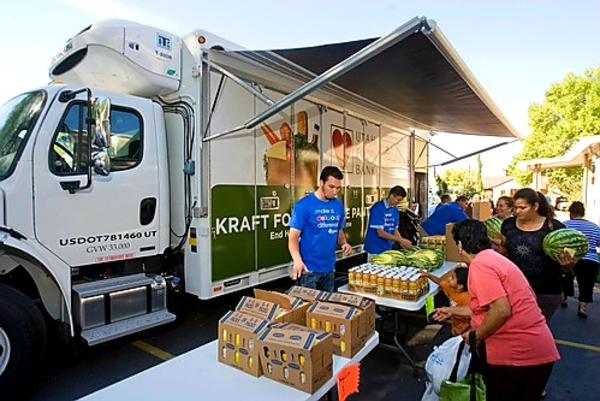 Food Bank of Delaware – The Food Bank is a powerhouse in the state of Delaware—a jack-of-all-trades when it comes to serving the area. From providing training for the food service industry to educating the community about nutrition, the organization boasts an impressive roster of services—not the least of which is providing nutritious foods to Delawareans in need. It also focuses on creating long-term solutions to hunger and poverty through education and advocacy. One of the organization's most interesting programs is the mobile pantry—a truck retrofitted as a food distribution center of sorts, offering both shelf-stable and fresh food. Up to 50 families are served daily and offers dignity and autonomy to those is need, allowing people to select items that best accommodate their families. Currently, the mobile pantry has a surplus of USDA-issued products—a fortunate problem to have—and is searching for volunteers to assist in distribution.
St. Patrick's Center – In addition to providing services for the homeless, St. Pat's as it's affectionately known serves nutritious midday meals at its Wilmington center to hungry senior citizens and delivers meals to homebound seniors as well. More than 2,500 USDA boxes are delivered to seniors annually in coordination with the Food Bank of Delaware; St. Pat's also provides individuals and families emergency groceries—a 3-day supply to sustain hungry residents through temporary hardships. This time of the year presents an opportunity to lend some of your time to volunteer at the center, as workers here are often overwhelmed during the holiday season.
The Ministry of Caring – "The poor should never be treated poorly." What a powerful (and true) statement from founder and Executive Director Ronald Giannone. The mission provides a host of resources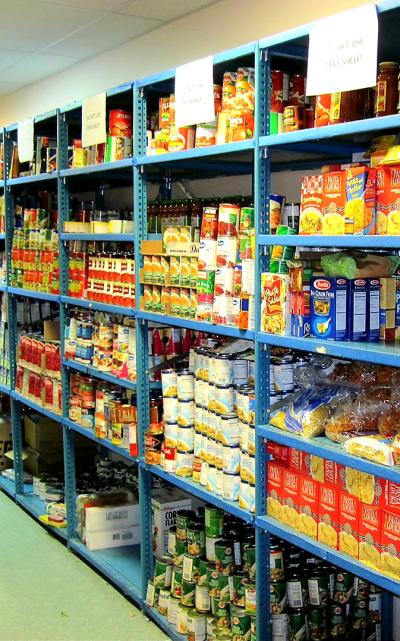 but chief among them is its dining room. Known as Emmanuel Dining Room, over 550 meals are served here daily. Nutritious, no-cost meals are served at three economically-depressed locations throughout Wilmington and New Castle. The organization gets a boost from generous volunteers from local churches, synagogues, businesses, and civic groups but is always looking for individual assistance as well. If you are unable to serve in one of the ministry's dining rooms, you can make a financial contribution through United Way or assemble bagged lunches with your employer or at home and drop them off at Emmanuel Dining Room.
West Chester Food Cupboard – For many West Chester residents, this food pantry is a godsend. After filling out an application to assess eligibility, approved residents can visit the pantry once a month to fulfill their grocery needs. The shelves and freezers are stocked to the rafters with not only edible goods but also household cleaning supplies, paper products, and even pet food! There are several ways to donate—through financial contributions, food donations, and volunteering your time and talent.
As you can see, there are a variety of ways to do good throughout the holiday season (and beyond). Volunteering is also a great family activity to do during the holidays and offers an opportunity to teach children about giving and service in a real and tangible way. Many people are nervous about seeking out volunteering opportunities and often don't know where to start or how to go about it. The holiday season, a time when extra helping hands are so desperately needed, is a great way to dip your toe into the volunteering waters. You'll likely feel so good about helping your fellow neighbors, volunteering could very well become an annual or year-round tradition.