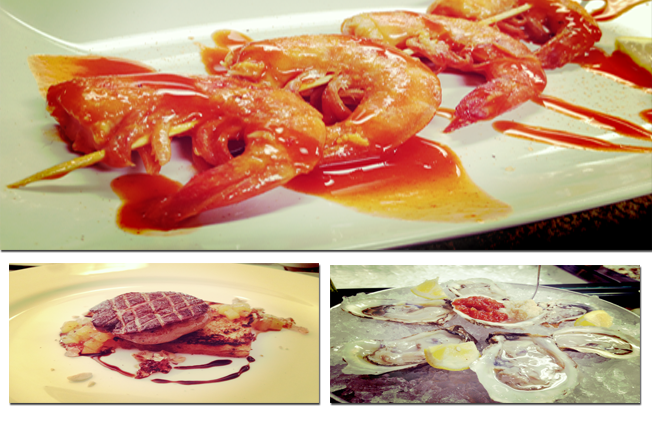 Hockessin. It's a great small town with a really great small-town Fourth of July parade. It's the perfect starting place for a Sunday drive through the Red Clay Valley Scenic Byway, where the covered bridges and old mills and winding roads will make you feel far, far removed from the city. And it's the gateway to a day of wine tasting along the Brandywine Wine Trail, part of the Vintage Atlantic Wine Region.
But these days, people head to Hockessin just to eat – and even more will do so after a new Two Stones Pub (a local temple of craft beer) opens this spring.
I'm one of those regulars. I live a few miles down the hill, but in the past five years, I've been driving up that way more and more often. Where will you find me? Here's my list of 11 craveable things that I'm eating when I'm in town:


 A cocktail and a chef's tasting board at the bar of The House of William & Merry. One of the best restaurants in the state also has one of the best little bars in the state (with only about 10 seats), from which you can see the show in the open kitchen and order a drink like "Sippin On The Yak," a delicious (and non-yak flavored) cocktail of cognac, Grand Marnier, Luxardo maraschino liqueur and Peychaud's Bitters.

  Breakfast at Drip Café. Is there anything better on a cold winter morning than a hash made of locally smoked bacon, sautéed kale and potatoes, topped with a sunny side up egg & maple syrup? There is not. Good coffee, too.

 Oysters at George & Sons Seafood Market. This great local market just opened a raw bar, a decidedly low-ambiance operation with great options for fresh oysters and other shellfish, with shuckers opening your oysters right in front of you at the bar.

 Burgers and wings at 2 Fat Guys, a great family-friendly joint that takes basic American food and makes so much better. Last week's special: The "You Want Fries With That?" Burger, a potato chip-crusted burger patty topped with a split griddled hot dog, fries, PB&J wing sauce and bacon. They have salads too, but don't go there for a salad.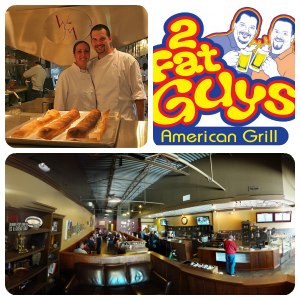 Ribs from Big D's Smoker inside The Well. Or brisket. Or chicken. It's tough to go wrong with anything that Dave Deal has smoking. A competition BBQ champ, Dave serves up true, traditional barbecue, delicious with or without his homemade sauce.

 "Broasted" chicken and potato salad at Lettie's Kitchen. Lettie's is a takeout lifesaver for us locals, but a few tables in the joint allow you to stick around for some home-style cooking.

  Ice cream at Woodside Creamery. Can't talk about Hockessin without suggesting a stop at Woodside. I don't care if it's 5 degrees out there.

 Sushi. And take your pick between the Asian Kitchen Bar & Restaurant and Okura Japanese Restaurant. Both offer up fresh, inventive takes on raw fish, and comfortable sushi bars to sit at (as well as full main dining rooms).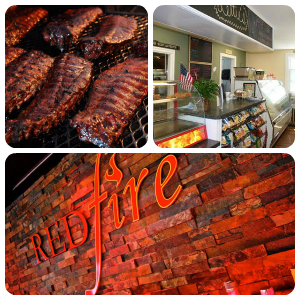 The warm garlic break served with gorgonzola fondue at Redfire Grill Steakhouse. It's a great starter – but share, or you might not have room for anything else. Their burger, the REDfire with aged cheddar, maple pepper bacon and housemade 1000 island dressing, has taken top honors at the Delaware Burger Battle for two years running.

 The pumpkin-mushroom soup at the Back Burner Restaurant. A Delaware institution, the soup is the one thing that never changes on the menu.

 Buffalo chicken tenders at the bar at Six Paupers Tavern. There's a full restaurant attached, but the bar is a true locals' watering hole, complete with great bartenders and a jukebox that I've been known to commandeer from time to time.