Lots of people travel to Wilmington, Delaware & the Brandywine Valley and for lots of great reasons: Amazing museums are sprinkled everywhere; the music and nightlife scene is humming merrily, and national acts light up performance halls week after week.
But there is one universal travel experience that can transcend fleeting fun, one that often inspires our sweetest memories: A marvelous night filled with good food and fun talk, in a restaurant with style and buzz.
These days, there are more of those memorable meals than ever in Wilmington's intensely buzzy dining scene. This is a time when celebrities and world leaders swoop into town for bites of beef, a time when big-city food critics and hungry travelers alike are gushing: Wilmington's restaurant scene is a thing.
That's a good thing indeed for everyone who comes to Delaware. It also happens to be a target-rich environment for a homegrown, perpetually hungry Delaware boy such as myself.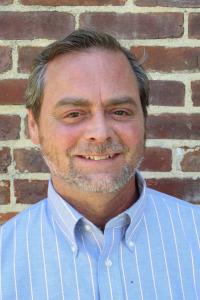 My name is Eric Ruth, and when I'm not eating, I'm almost certainly thinking about what to eat next. I've been a journalist and writer for 46 years, a cook for 50, and a hopeless food fanatic for each and every one. For 12 years, I served as fine-dining columnist at the statewide newspaper, DelawareOnline.com, and have written for the Food Network and Delaware Today.
While those "food critic" days are past, my zeal (and my hunger) have not waned: I constantly scan the horizon for the latest and tastiest, from Thai to tacos, BBQ to burgers, high-end and low.
I am, it must be acknowledged, more gourmand than gourmet. I don't discriminate about a food's pedigree or sophistication, so long as it delivers that moment of bliss. I'm more inclined to admire a restaurant for its taste than its trendiness, for its heart and not for its flex.
I do hope to bring some of that boundless joy your way in this blog, which I hope will be a mix of casual and fine dining, ethnic and traditional, from date nights to dinner with the kids. Join me here from time to time, and we'll travel together.
Until then, to pique the palate, I offer an entirely subjective, but extensively "researched" shortlist of a few hotspots that reliably and tastefully capture the breadth and depth of this city's offerings:
The Iconic Wilmington Restaurants You Absolutely Have to Try
FINE DINING: Sometimes, you might as well start at the top. In a city of elevated food aspirations, perhaps none reach higher than the French-accented Le Cavalier at the Green Room, the high-ceiled and ornate refuge tucked inside the regal Hotel DuPont. Cooler, hipper vibes infuse the refined Italian experience at Bardea Food & Drink and its sister restaurant, Bardea Steak, both go-to places for Delaware-centric celebrities. Other good bets: La Fia, Eclipse Bistro, Columbus Inn, The Quoin Restaurant.
ITALIAN-AMERICAN: Wilmington's Little Italy offers so much more than Italian food, but Italian-American goodness still lies at its core, especially at homey, friendly favorites such as Mrs. Robino's and Ristorante Attilio. Higher aspirations and impeccable execution are hallmarks at Piccolina Toscana. Other good bets: Scalessa's Old School Italian Kitchen.