Once again, our expert on all things gastronomic presumes to predict the future. Based on his report card for last year, we should all take notice.
Milk will come from oats, the butter will come from watermelon seeds, hummus will be served for dessert, and everyone will be eating beets all the time.
That's the apocalyptic vision of the future of food being painted in the national trend reports for 2019. Or it's the prologue to Soylent Green. They read about the same.
If that's what you're looking for, you've come to the wrong trend-spotter.
My annual mission is to take stock of what's cooking in Delaware to see if we can catch a whiff of what's happening in the future. To do that this year, I enlisted the kind help of Chef Robert Lhulier; the Delaware Restaurant Association's Carrie Leishman and Karen Stauffer, and many, many local bartenders who pretended not to be bored with me because I tip well. We talked about the growth of local restaurant groups, the popularity of kimchi, the lessons learned from the Amish, the backlash against no-tipping policies, the future of Venmo, how I like my martini, and more.
With their help, I have identified five entirely beet-free trends that I believe will change the way we eat in Delaware in the next year.
(Check the end to see the results from last year's predictions.) 
Trend: American Regionalism, Revisited
A couple of years ago, I had the misfortune to know several people who ate their way through Italy on vacation and posted all their pasta pics on Facebook. This past year? Not much Italy. But three couples I know toured their way down the Kentucky Bourbon Trail. I'm not sure what that means, but I know I've been drinking more Manhattans lately, and maybe they're related.
American cuisine is as old as the nation, but what's trending is a growing appreciation for hyper-specific regional cuisine, whether that's Carolina Lowcountry cooking, Austin barbecue, Nashville chicken … or even rustic Mid-Atlantic fare.
"That makes sense to me, if you look at the political landscape and how it affects food trends," Leishman says. "We're looking inward to America right now."
We may be looking and traveling inward, but we're also bringing it back home. Chef Robbie Jester visited Franklin Barbecue in Texas last year and proved taste can travel when he opened Limestone BBQ and Bourbon. (Just try some of that fatty brisket.) But beyond barbecue, there's still much of America left to explore. Expect those culinary adventurers to return to Delaware with new ideas in the new year.
Prediction #1: "American" cuisine becomes more specific on local menus, and expect at least one restaurant to open with a very tight regional focus. I'd always bet on grits and beans—so look for a restaurant offering Carolina Lowcountry cuisine. ​
Trend: Asian Beyond Sushi
Remember 10 years ago, when Pan-Asian restaurants were all the rage? The increasing American appetite for sushi had Chinese restaurants and Thai restaurants rebranding and adding tuna rolls to the menu, and swanky new sushi spots were opening up on the regular. And then … it stopped. Maybe there was a glut in the market, maybe the Great Recession hit at just the wrong time, but either way, Asian innovation in northern Delaware (outside of  Newark) slowed considerably.
That's regrettable because the past 10 years have seen an explosion of interest in Asian street food in its infinite variety: Korean fried chicken, Bao buns, Ramen, Filipino adobo. Hunt around Delaware's more authentic Asian restaurants and you'll find great examples of each, but even put together, they can't compete for attention with the sushi joint on every corner.
But that dam has to burst sometime. Expect a more diverse scene in 2019.
Prediction #2: When the DE.CO food hall opens in the Hotel du Pont, expect at least one stall—or possibly even two—offering Asian street food.
Trend: Fine Dining, At Home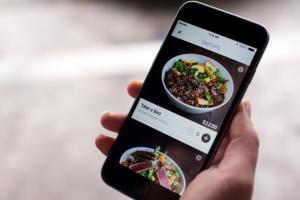 Once again, you can blame the millennials. (It's easy and fun! I do it all the time.) Delivery is booming, thanks to the time-starved generation that's not willing to sacrifice quality when they're eating at home in their footie pajamas.
The problem? Traditional fine dining establishments aren't set up with grab-and-go curbside takeout service—or even delivery drivers. That gap in the market has been filling with third-party vendors like Uber Eats and DoorDash, service that sometimes fails to reach the standards expected at local restaurants. That's led to friction between some restaurateurs and these takeout services… and some actual lawsuits in cities outside Delaware.
"Still, these delivery services will take off because the Gen Z and millennial buyer likes them," Leishman says. "They like to eat and they like to stay put. They don't necessarily like to go out."
When I saw a takeout order get picked up at the bar at The House of William and Merry a few weeks ago, I asked how often that happened. A few times a week, I was told. More than it used to? Much more, they said. Moral of the story: Takeout requests are going to continue to boom, and restaurants that can handle them can increase profits without adding tables. Independent restaurants just need reliable delivery partners.
Prediction #3: Better coordination leads to more local restaurants joining forces with delivery services. You'll be able to order your favorites from your couch by the end of next year.
Trend: More Breweries. (Yes, I said More breweries.)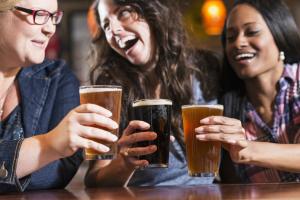 "Two Delaware breweries shut down; more closures inevitable, says expert." That was the headline after 16 Mile Brewing closed in Georgetown and Frozen Toes stopped brewing at Pizza by Elizabeths, both in 2018.
Delaware beer historian John Medkeff Jr., the expert in the headline, was quoted saying market forces might cause more closings than openings in the next few years. With all due respect to someone who thinks that much about beer, I think Medkeff is wrong.
The craft beer revolution that's rolled out over the past 20 years represents two trends in one—a simple trend toward better beer (thank goodness) and a locavore trend toward eating and drinking foods produced near where you live.
Big Beer has co-opted some of the best brewing practices of the craft industry, but they still can't deliver on that local flavor. Wilmington Brew Works became an established local hangout five minutes after it opened its doors, and my sources—very well-placed sources who visit WBW just about every weekend—say it remains quite busy. Could many more neighborhoods support their own local brew spot? Well, in 2017, Delaware had 2.9 breweries per 100,000 residents, according to the Brewer's Association. Vermont had 11.5 breweries. I think there's room to grow.
Prediction #4: Delaware's thirst for local suds does not dry up, and at least three more breweries open in 2019.
Trend: Better Ways to Keto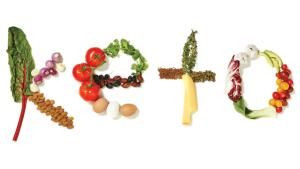 Halfway through our conversation, Stauffer confessed: She's gone "keto," the low-carb, high-fat diet that's everywhere right now – and not just for her physical health.
"You read all the science about the mental aspects of it too, about how your gut is your second brain and it affects mood and all these things," she says. "I think people are just going to learn more about that as time goes on because 10 years ago, I don't think anybody was talking about it."
Lhulier cooked at least one all-keto dinner for a group of 14 this year and gets requests from others fairly regularly. But he puts a delicious spin on the trend: Israeli food, which is heating up right outside Delaware.
"Michael Solomonov from Zahav in Philadelphia just put out a cookbook, and when I went online to look for it, I couldn't believe how many similar cookbooks there were, and a lot of them were marketed towards vegans and vegetarians," Lhulier says. "And it occurred to me that there are so many possibilities for that in Israeli food if that's the way that you eat."
He thinks you'll see more people experimenting with dishes in the Israeli palate in the next year, inspired by both personal dining experiences at Zahav and diet trends.
Prediction #5: Hummus checks a lot of boxes. Look for more than one fast-casual restaurant to open with an Israeli/hummus theme.
Last Year's Scorecard
Let's see how last year's predictions stacked up:
1. Veggies on Main: You'll be eating your vegetables, even when they don't look like your vegetables, as the Impossible Burger comes to Delaware.
The Impossible Burger arrived at Grain in early 2018 and quickly spread to Harvest House, Pachamama Chicken, Crooked Hammock and more. It's now in at least 12 restaurants around the state.
2. One-Dish Restaurants: The most exciting restaurant opening of the year will be in the fast-casual space, with a menu that features one item done very well (with maybe some room for customization).
Not quite, but Farmer & The Cow might be the closest we came.
3. The Evolution of Grocery Shopping: Amazon rolls up its sleeves and reveals the cards it is hiding in there. Whole Foods Prime pick-up kiosks, maybe?
Prime Now offers two-hour delivery to some northern Delaware ZIP codes, and Prime members can order ahead for pick-up at the store.
4. Market Street as Dining Destination, Part Deux: Restaurants may come and go, but I see a net positive five new restaurants/eateries on Market in 2018.
The Market Street restaurant scene boomed in 2018, even with the opening of the DE.CO food hall being pushed back to 2019. Wilmington added Stitch House Brewery, Farmer & The Cow, Margaux, Bardea, 218 Grill and Eat Clean. Qdoba did close suddenly in December, and the much-missed Cocina Lolo departed from King Street earlier in the year, but all-in-all, this prediction was on the mark.
5. Coffee on Nitro: Cold brew on tap. It's what's for breakfast.
Nitro's only going to get bigger. In December 2018, Starbucks announced that every company-operated location in the United states will offer the nitrogen-infused cold brew coffee on tap by the end of 2019.
Three trends I missed:
• The explosion of design-your-own-instant-pizza joints
• The anti-straw movement
• Large-format entrees for two or more
This content has been provided courtesy of Out & About Magazine. Since 1988, Out & About has informed its audience of entertainment options in Greater Wilmington, Delaware through a monthly variety magazine. Today, that connection has expanded to include social networking, a weekly newsletter, and a comprehensive website.