I dream of lobster-and-corn spoon bread. Served warm, with contrasting chills from vanilla-corn ice cream and spiced popcorn for texture and a touch of heat.
I'd order that spoon bread any day of the week. Every day of the week. I would eat it until I got sick of it. But I can't, because my friend Chef Robert Lhulier made it just once, for The Farmer & the Chef event in 2014. Maybe that's why it lives on in my memory as the perfect taste of fleeting summer.
Nah, it was just that good. (Dammit, Robert, make more.)
But that's why fall is my favorite time to be a happy eater in this part of the world. The farmers' markets are bursting with local harvest, and our local bounty – especially mushrooms – fit perfectly into fall flavor profiles.
And that's probably why so many food-centric events are on the calendar in the fall. Just about every weekend from now through mid November, you'll likely find something on the calendar that gives you a chance to sample many of the areas best restaurants all in one space – and always for a good cause. For newcomers to the area, these events are a one-stop shop that will fill up your dining-out dance card for months to come.

Three great ones are just on the horizon:

 The Vendemmia da Vinci Wine and Food Festival (Oct. 9) is the Societa da Vinci's annual celebration of all things Italian – the food, the wine, the culture, the desire to sit outside on a Sunday afternoon with friends and music and let time pass in good company and with very good tomato pie.

 Meals on Wheels, one of the OG's in the local foodie event scene, rolls out its 2nd annual Ultimate Tailgate party (Oct. 20) with a focus on local brews and tailgate fair that's way better than the last time you froze your buns grilling a bad bratwurst outside the Linc. (Yeah, I said it.)

 The Delaware Theatre Company's Ovation! Wine Feast and Auction brings together some serious heavy hitters from local restaurants and wine shops for a night to support the arts. Expect everyone involved to bring their A-game in technique and ingredients.
I've been to all three in the past, and they're absolutely worth checking out and not eating lunch before. So how do restaurants prepare for these kinds of events? I called four guys who I know will be attending at least one of the events above to ask: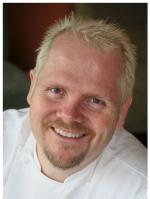 Dan Butler, chef and owner of Piccolina Toscana, Tonic Bar and Grill, Brandywine Prime and more: 
"So there are two ways to approach it. Do you want to get people a taste of something they like that really represents the restaurant? Or do you really want to put on the dog and show off, go outside the box and do something super creative?"
That's a tough call, but at any event where Dan has made his egg-yolk raviolo with fresh made pasta, he's made the right decision. (It's a show stopper. Literally, someone stopped me on the way into the last brunch event I attended and told me I had to go to Dan's table immediately.) "I still see people out, and they will tell me that egg yolk pasta is amazing." It was and that's deserved.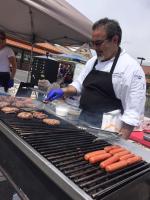 Pat D'Amico, executive chef at Metro Pub & Grill and the soon to open  La Banca:
"We're in hunting season right now. We can hear things off in the distance."
Yep, in the southern parts of New Castle County, there's no escaping the start of the season. And at Metro, Pat embraces it, with a menu that features wild boar and venison and more game meats. So what are they bringing to the Tailgate? Maybe a venison burger, maybe pulled pork, maybe a wild boar bolognese. Or maybe Metro's venison chili, something hearty that sticks to your ribs and can only be unstuck with some lubricating local beers on a beautiful fall night.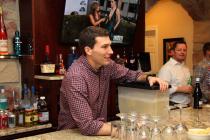 Ryan German, owner of Caffe Gelato:
"We try to make an item that is seasonal."
At this time of year, that might mean using Kennett mushrooms in a freshly made gnocchi dish. Or they keep things really local by taking milk from the UD Dairy and turning it into gelato with liquid nitrogen provided by Delaware's own inert gas R&D lab, Air Liquide. (Liquid nitrogen makes for a great show, but you'll also see lines form up when Caffe Gelato is searing scallops à la minute.)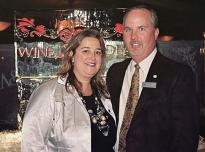 Brad Wenger, general manager of the Hilton Wilmington/Christiana:
"We have a passionate food and beverage director who forages for wild mushrooms in his spare time."
That's one way to stand out. There are locally foraged pawpaws on the menu at the hotel right now, as well as elderberry cocktails. And Brad is always looking to stand out at these events, like the time he brought a three-piece band and patio umbrellas to recreate the outdoor feel of the hotel's patio inside the Chase Center.
A long-time supporter of Vendemmia, Brad's team will likely feature mushrooms in a dish there this year – along with stories about what edible delights can be found in the forests and fields of the Brandywine Valley. That's a good cause indeed.
One last question, guys: Do you still get competitive at these events?
Ryan: "You definitely put your best foot forward."
Pat: "Oh god, yeah. I mean, bottom line, it's all for a good cause, it's friendly competition, but you want to be able to shine."
Brad: "Oh, we enter to win."    
Dan: "I'm happy to connect with old friends and see people that I don't already know. I don't think we try too hard to outdo anyone else." Pause. "I'm not sure that was always the case."