Buzzed by a boost in craft beer tourism, area breweries have become part of greater Wilmington's new 'ale trail' and a local enterprising tour company wants beer enthusiasts to get onboard…literally.
GREATER WILMINGTON BREWERIES ON FIRST STATE BREW TOURS ROUTE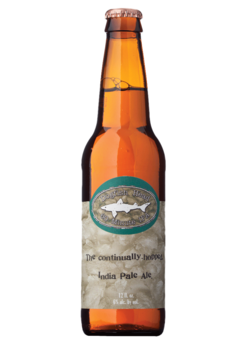 Mention beer and Delaware in the same sentence and you're sure to hear the name Dogfish Head. Its issuer, Dogfish Head Brewery, was founded by genius brewmasters Sam and Maria Calagione in lower Delaware in 1995 and has become an ambassador of sorts for Delaware craft beer, but what many don't know is the First State is home to a pretty deep roster of breweries and First State Brew Tours is a great way to visit them and sample some of the best beer and spirits in the state.
First State Brew Tours was founded by husband-and-wife team Terri Sorantino and Jeff Cheskin who also own Liquid Alchemy Beverages, Delaware's first and only meadery and cidery—tucked away in an industrial park in Wilmington. Correctly predicting the rise in interest in the craft brewing process, the enterprising duo decided that people would support a tour of this kind. (There are currently 22 pending brewery applications in the state of Delaware which is a huge deal for beer enthusiasts.) The tour, which is fun but decidedly not of a party bus variety, includes stops at several local breweries, speaks to the camaraderie rather than competition among owners. During a recent visit, Terri enthusiastically discussed how brewery and distillery owners encourage and support each other's endeavors—from partnerships to recommending each other's products.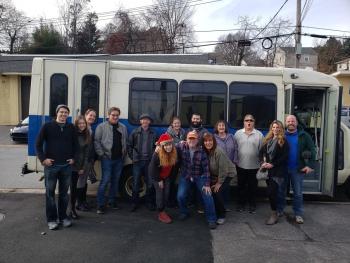 So, how exactly does this boozy bus tour work? For a reasonable $60 (which includes transportation, a flight of beer at each stop, and a private tour of each facility), you board the shuttle, relax and enjoy a chauffeured ride to the participating breweries, all while listening to a fun, informative lecture from guide and resident beer wizard Joe Conway. Possessing an encyclopedic knowledge, the local home brewer and creator of the DE Brew Trail website serves as the perfect ambassador and can probably rattle off 50 beer facts before you've had your first sip (you should note there's no drinking allowed on the bus). Conway echoes Sorantino's sentiment that, given the fact these types of tours exist in major cities, it was time for the First State to join the fray. First State Brew Tours offers a variety of tours all over New Castle County as well as private tours and, while you can't drink on the bus, there are storage coolers available in case you sample a brew so good you have to purchase it and bring it home.
There's also the social aspect of participating in the brewery bus tour—it's just plain fun. Imagine a small gathering of suds lovers, throw in a bunch of brew, and a close-knit group of brewery owners who want nothing more than to share their craft and you've got a sense of what a ride with First State Brew Tours is like.
To book a tour, visit First State Brew Tours website and don't forget that the best way to cap off your tour (and soak up some of the booze you just downed) is by noshing on a delicious meal at a local restaurant. Trust us on this one.