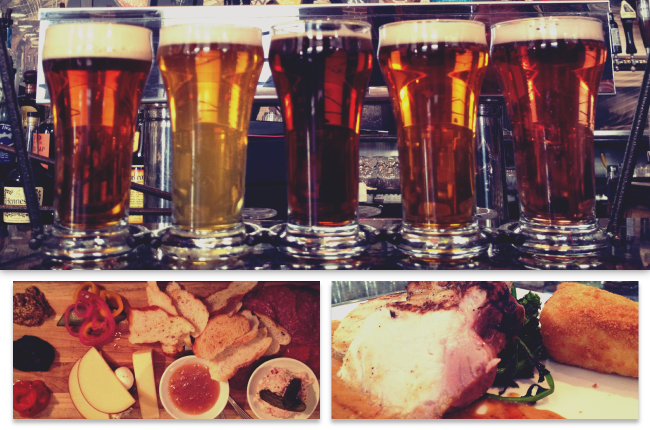 A couple of years back, I was sitting at the bar at Home Grown Café in Newark on a quiet and cold Tuesday night when the bartender asked me if I wanted a pint of the Limb & Life beer they had just tapped. I passed. But behind me, someone rushed up to order one. Then another guy. Then another guy. Then cell phones started coming out. Then more people showed up. I might be slow, but I'm not stupid. I ordered one. Limb & Life was one of two collaborative ales made that year by Dogfish Head Brewery and Sierra Nevada Brewing Co, available only on draft and in extremely limited release. Home Grown sold out in 24 hours. If you weren't there, man, you weren't there. Delaware is a great place to live if you're a beer lover, and if you're a fan of Dogfish Head, you might already know that they're set to release 26 beers in 2014. Every Dogfish Head ale begins life fermenting in vats at the brewery in Milton, Delaware. All those suds, from the popular 60-Minute IPA through all four Ancient Ales, get shipped in varying quantities to 31 of the 50 states in the country ... but Delaware has the hometown advantage. Every one of those beers is available locally (at least, until it sells out). But more: The local presence of one of the country's leading craft brewers has sparked a thriving craft brew culture and a well-educated quaffing class, evident by our other fine local breweries (Evolution! 16 Mile! Twin Lakes!), as well as a number of world-class beer bars in which to drink them. So I headed out for a quick tour of Greater Wilmington's best Dogfish Head bars. And what did I find? Bottles signed by Dogfish Head president and founder Sam Calagione! Cellars of vintage Dogfish! Flights of five for $15! And no signs that the bromance between Delaware and Dogfish is ever gonna stop.


First stop: Lunch at Two Stones Pub, north Wilmington Two Stones opened its first temple of beer worship in Newark, Delaware in 2011, and has quickly expanded into two other locations (one in Wilmington and one in Kennett Square, Pennsylvania), gaining converts all along the way. The menu at Two Stones is full of creative pub grub, including the instantly iconic hog wings, but for lunch, I decided to go with a lighter choice a plate of spicy fish tacos and a 9 oz. pour of a refreshing Dogfish Head Namaste. The 9 oz. pours at Two Stones work well for both newbie craft beer drinkers who want to sample without committing to a pint, as well as vets who want to work through the extensive draft list. The beer boards at each Two Stones location change almost daily, but each restaurant faithfully updates Facebook with the latest. (That's also the place to watch for any special events. Two Stones has a great relationship with Dogfish Head, so events like an all-Dogfish 24-tap takeover have happened before and could happen again.)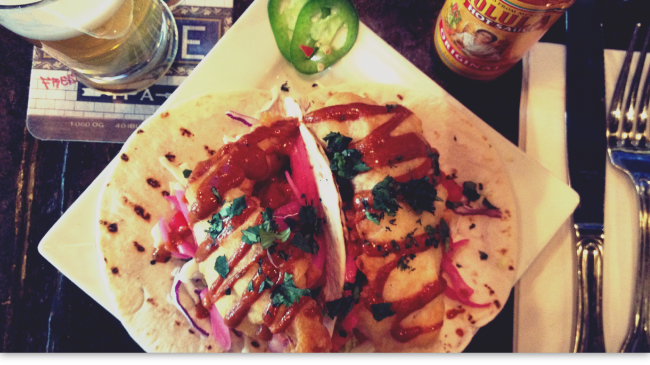 Second stop: Happy hour at Chelsea Tavern, Wilmington Everything that Dogfish Head bottles, Chelsea Tavern carries. It's that simple. If they don't have it, it's sold out. Here's part of the current list: 75 Minute IPA. Birra Etrusca Bronze. Bitches Brew. Chateau Jiahu. My Antonia. Namaste. Noble Rot. Red & White. Robert Johnson Hellhound On My Ale. Sahtea 2009. Rhizing Bines IPA. Ta Henket. Theobroma 2010. That's some Dogfish right there. I sat down at Chelsea with a bottle of the Birra Etrusca Bronze (an ancient ale with a citrus tang and a nutty aftertaste) and a friend to share it with. These 25-oz. bottles are poured like wine at the tables and kept chilled. And if you have a special occasion coming up, call ahead you might be able to order one of the bottles of beer that operating partner Joe Van Horn gets Sam to sign when he's in town.

Third stop: First dinner (a.k.a. Fivesies) at Ernest & Scott Taproom, Wilmington They always keep eight Dogfish Head ales on tap at Ernest & Scott Taproom four of the year-round beers and four seasonal ales. Pick five of them and create your own flight of 6-oz. beers for $15. (We chose Burton Baton, Bocce, Raison DEtre, Hellhound and Sixty-One.) The bar at E&S is large and spacious, and the closest Dogfish Head spot to the corporate centers of downtown Wilmington. All paired nicely with a thick pork chop that had been brined for 24 hours to get it nice and juicy, alongside some broccoli rabe and a crispy polenta cake.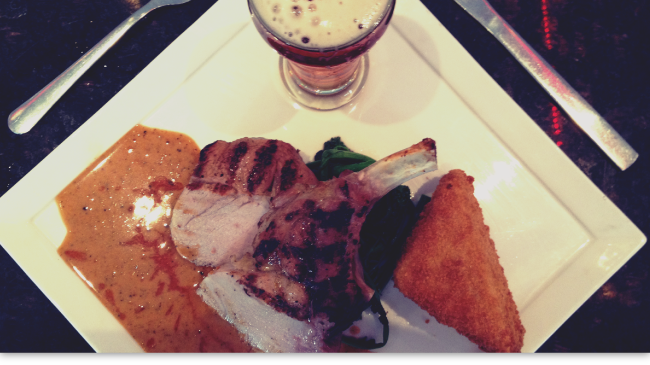 Last stop: Second dinner (a.k.a. Officially Too Much But Too Good To Pass Up) at Cantwells Tavern, Odessa The Cantwells Bridge Hotel and Tavern was built by businessman William Polk in 1822, back before historic Odessa was all that historic. And down in those historic cellars, the new tavern keepers are still allowing things to age gracefully. Bottles of 120 Minute IPA (2012), World Wide Stout (2010) and Olde School Barleywine (2011) are preparing for their debut on the vintage beer menu. Ever since Dogfish introduced beers designed to be aged, restaurants around Delaware have been holding back some stock, but few will be able to serve them in as historic a location. If you're in town for events like the Historic Homes of Odessa Holidays Celebration, these are the beers to warm your night. The food at Cantwells is all scratch made, down to the bread and pickles on the cheese and charcuterie board. Pub food like spicy/sweet meatballs and tender fried chicken with mac n cheese lead into a full menu with more ambitious entrees. And if there's not a Dogfish Head beer that pairs well with the house-made peanut butter, local apples, cheddar and seasonal jam well then, Sam, get on that.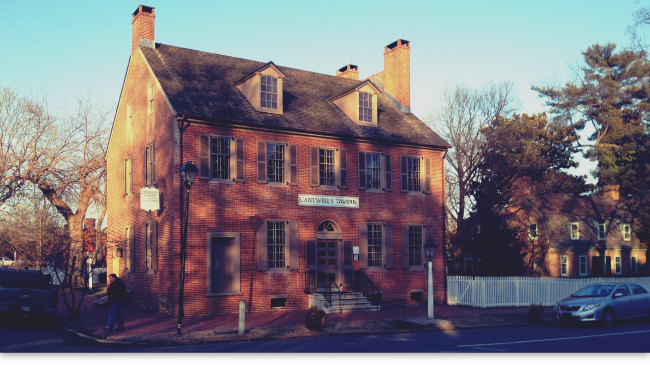 **Images from Top to Bottom: Ernest & Scott Taproom, Two Stones Pub, Chelsea Tavern, Ernest & Scott Taproom, Cantwell's Tavern