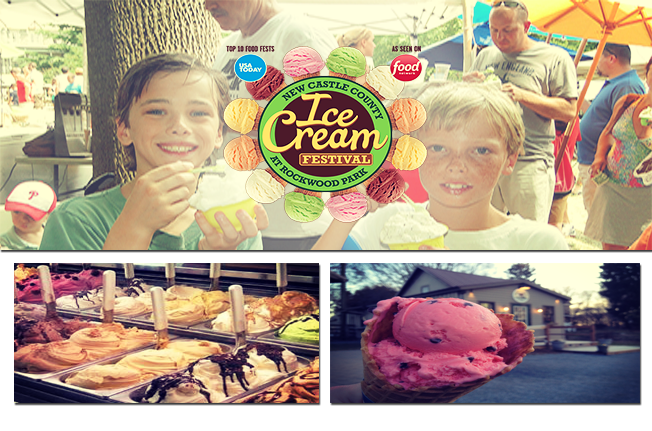 Yes, its hot. But its useless to talk about weather, because there's nothing you can do about it. It IS useful to talk about ice cream, because you can do something about it. You can get up right now and go get yourself some ice cream. Being an adult is awesome. The annual New Castle County Ice Cream Festival is just around the corner. This incredible two-day festival at the end of June was featured on the Food Network and in USA Today last year as one of Americas premier food festivals. Maybe that's why the roster of participating creameries has grown this year in addition to many local favorites, I'm looking forward to an ice cream sandwich from iSwich Gourmet, seeing how many flavors Little Babys Ice Cream brings from the store in Philly, and honoring the beer that got me through college (and the ice cream that saved the company during Prohibition) at the Yuenglings Ice Cream booth. If you need a snack between lunch ice cream and dinner ice cream, the festival always has a stellar line-up of local restaurants and food trucks offering creative fair food. The entire food lineup is online here. But if you're not in town for the two days of the festival, there are still lots of frozen options to choose from around town. Here are five of my favorites, and with some tips on what to get when you visit. (And yes, I'm including a gelato and froyo place, because they tend to hit that same sweet spot.)


UDairy Creamery: Winners of the Ice Cream Festivals Best Sundae on Sunday contest last year, this cow-to-cone creamery is a delicious byproduct of the University of Delawares College of Agriculture and Natural Resources. Its open year-round on the campus, and the roving Moo Mobile often pops up at events wherever food trucks gather. New and seasonal flavors rotate in and out throughout the year, but one thing they all have in common from Delabration 2015 (vanilla ice cream with glazed doughnuts, blue and gold sprinkles and raspberry swirl) to Cinnamon Toast Crunchie (sweet cream ice cream with cinnamon sugar covered cone bits and a cinnamon swirl) to the All Nighter (coffee ice cream with cookie dough, chocolate sandwich cookies and a fudge swirl) is they sound like they were created by college kids. And deliciously so.

Woodside Farm Creamery and Sweet Lucys Ice Cream: A two-in-one recommendation here. Woodside is a Delaware institution that I've written about before, and deserves to be written about again. (How good is it? Ryan Reynolds and Blake Lively stopped by during their honeymoon. And I get the impression that Blake doesn't waste too many calories on bad ice cream.) Sweet Lucys is an old fashioned ice cream shop on Concord Pike (near downtown Wilmington) that features Woodside Ice Cream and sweetens the deal with an incredible array of toppings. (Do you want Airheads on your sundae? Done.)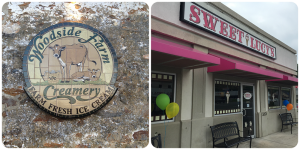 Dairy Palace: One of the all-time great roadside ice cream stands sits just minutes off I-95 at the Exit 5A. Impossibly tall soft-serve cones, with vanilla and chocolate swirled together, get dipped into magical chocolate sauce that encases them in a rich chocolate shell. Apparently, they sell other things too.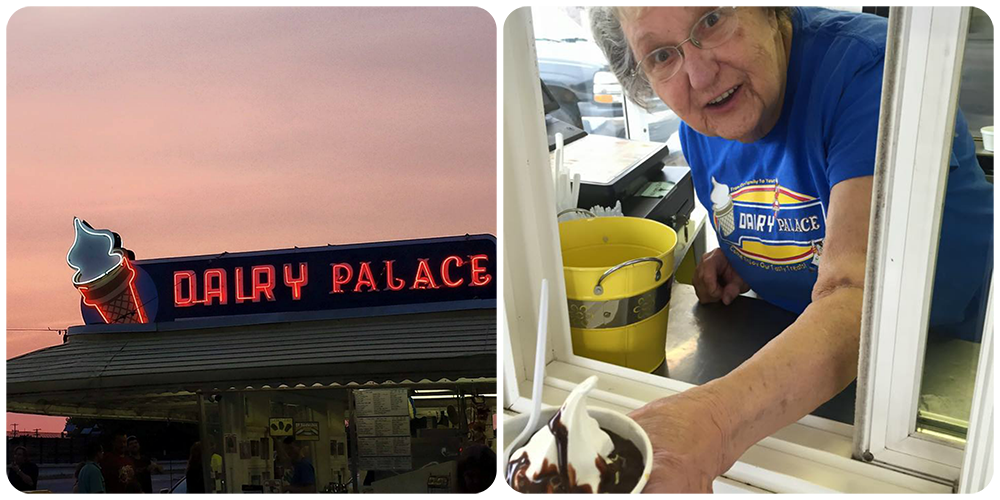 Caffe Gelato: On Main Street Newark, this high-end northern Italian restaurant operates as a gelateria with a stand just inside the front door. Feel free to show up casual if you're just in it for the sweets. You can mix flavors in a cup or in a cone, or go with something like the Peanut Butter Cup, with peanut-butter chocolate chip and chocolate-hazelnut gelato with sesame roasted peanuts, warm chocolate sauce, Madagascar vanilla whipped cream and chocolate shavings.

Berri Yummi: This local shop owned by local thespian Lyman Chen (seen here standing next to Jack in The Departed) is one of the best to come out of the Pinkberry-led froyo resurgence. Two locations in the area have a funky retro appeal and an array of fresh toppings, from fruits to Rice Krispie treats. And self-serve hot fudge.