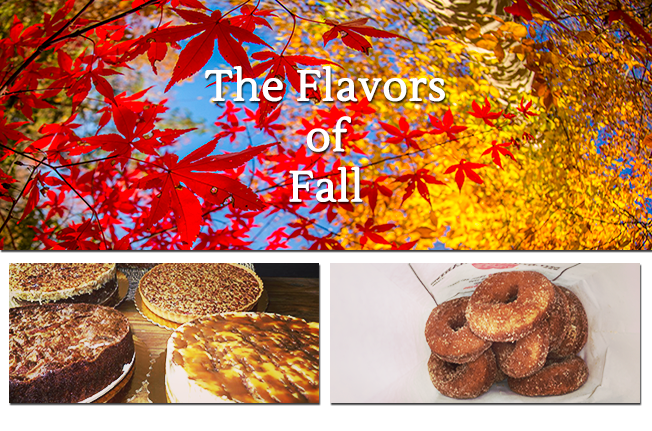 I declare this corner of the Internet to be a pumpkin-spice free zone. Yes, welcome. Welcome to your refuge from those omnipresent flavors of cinnamon and ginger and nutmeg and allspice, that veritable spice shower we douse pumpkins with in order to make them taste vaguely like something you might want to bake into a pie. Not here. Not now. And even though this means we won't be talking about certain delicious things like the cult-like following of Dogfish Heads Punkin Ale, the pumpkin-mushroom soup that's never off the menu (and with good reason) at the Back Burner restaurant, and the pumpkin ice cream at Woodside Farm Creamery I will not be deterred. But the boss wants me to write about fall flavors. Soooo.

So lets go back to a time before the dawn of the Pumpkin Spice Latte, when fall flavors were as complex and multifarious as the harvest itself. Let us remember that feeling we would get when the nights grew longer and the winds blew colder, but warm smells invited us home. Let us remember the taste of:

Pie (Not Pumpkin) Fall is the time of year I most think about pie, and since my level of year-round pie-thinking is already fairly high, this is saying something. Three great places for pie:
Arners Restaurant
True story: I once had a friend who was starting up a personal concierge business, back in the days before the housing market crash when personal concierge sounded like a good business plan. And the very first client he had was an out-of-state woman looking for someone to pick up and deliver an Arners pie to her dear old ma in Wilmington. Arners serves the kind of old-school, damn-good diner pie that Agent Cooper would rave about over a cup of coffee (which is a culturally relevant thing to say again).
Highland Orchard
If you own an orchard, you should be able to make a real good pie. Highland comes through a wide assortment of seasonal fruit pies. They also have a pick-you-own service at the orchard, with fields open until 5pm every day. I pick pie
Sweet Somethings
If you're staying in downtown Wilmington and you need pie now, right now, take the quick hop over to Sweet Somethings Desserts on Union Street.

Apple Cider Doughnuts Why do we crave cider doughnuts in the fall? True fact, from Luke Pyenson in the Boston Globe: According to the "King Arthur Flour Baker's Companion," recipes for beignets, a kind of high-class fried dough, came here from France and Holland during Colonial times. Autumn was the time for fall butchering, and so it was the only season when there was enough fat available to fry things. As a result, doughnuts became an autumnal treat in the Northeast. So that's kinda grisly. Lets not think about that too much, and spend more of our time eating cider doughnuts, which are today cooked in 100% not-fall-butchering-season fat. Highland Orchard makes them (and once won a Best of Philly award for them, which apparently says something about the state of the cider doughnut industry in Philly), but you'll also find great ones at Milburn Orchards, right over the line into Maryland. Hint: Buy them warm, but don't close the bag or theyll lose their crunch.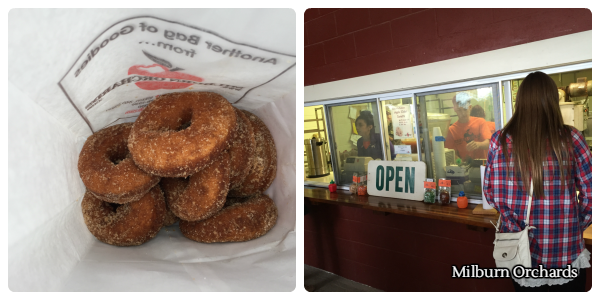 Scrapple There's a reason the annual Apple Scrapple Festival in Delaware happens in the fall. This not-very-delicate local delicacy is a harvest time staple that helps to put every part of the pig to (delicious) use, and the spices that pull it together make this a earthy, hearty breakfast meat. You'll find scrapple on just about any self-respecting full breakfast menu in town, but if you're looking for the dish that made Thrillists list of must-eat foods in every state, you're looking for the scrapple hash on the great brunch menu at Chelsea Tavern in downtown Wilmington. Too tired to chew? Now you can drink your scrapple! Dogfish Heads Beer for Breakfast is the scrapple beer you never knew you wanted until you read this sentence, or try the Off the Hoof scrapple-flavored vodka made by Smyrnas own Painted Stave Distilling in your next bloody mary. Delaware. The first state to put scrapple into booze. Your play, Jersey.