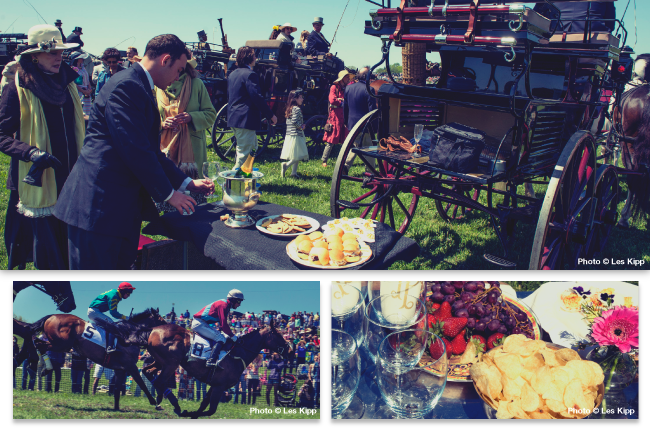 Its illegal to sell alcohol in Delaware before noon on a Sunday. I start with this because, if you're travelling from afar to Point-to-Point this year, this is the most important piece of information that I will share with you today. This is what you need to understand and retain. Everything else, if you forget, if you run out, if you just wake up that morning and decide to come, you'll be fine and have a great time. But you gotta buy the bubbly the day before. Got it? Good. Now, on to the rest.
Point-to-Point: A Primer The 36th Annual Point-to-Point steeplechase race is one of the truly great Delaware traditions, an annual rite of spring for the 15,000-or-so people who gather on the grounds of Winterthur to watch the races (sanctioned by the National Steeplechase Association), enjoy an elegant tailgate and wear hats. Its Delawares derby, with all of the pomp and polish of its Kentucky cousin, with a few key differences more races, less mint, more carriage riding and oh yes, its BYOB. (Good news for your wallet. Bad news if you enjoy DIY alcohol smuggling projects.)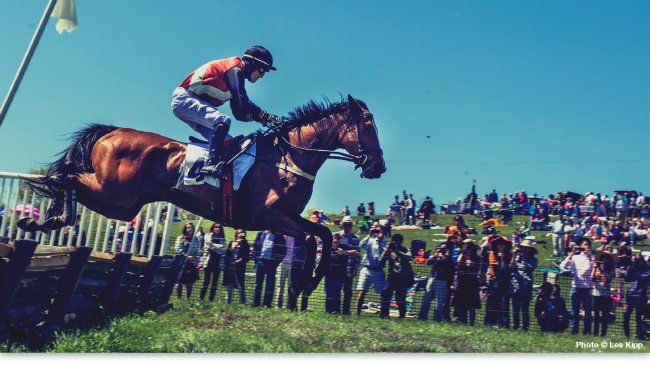 Some locals (and not-so-locals) spend months before Point-to-Point working on what theyre going to wear and what theyre going to serve at their tailgates. (Heck, there's even an official hat.) Short version on the duds: Wear spring colors. Sundresses and hats for the ladies, khakis and a button-down for the men. Follow that, and you'll fit in fine. If you want to stand out, dress it up a bit. For photo evidence of typical attire, check here.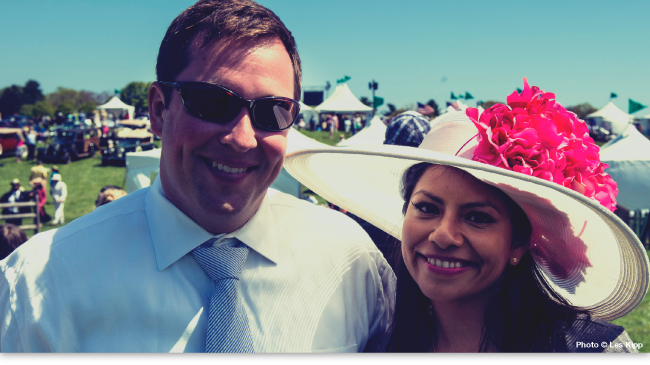 Enough about clothes. Lets talk food. The infields are divided into two groups: The tailgates and the general admission. If you've got a tailgate spot, I'm assuming you've got a plan and you don't need my advice. But if you're coming to Point-to-Point for the first time, onto the general admission fields, heres a quick primer on what to bring to celebrate in style, from initial prep to the hopping after-parties.

Coming with Nothing Yes, you can do Point-to-Point with no pre-planning (other than purchasing tickets in advance you must purchase tickets in advance). But if you show up with nothing in your hands, you won't go hungry. Grill stations and hot dog carts sell burgers and dogs, chicken fingers and French fries and the like. If you'd like to step that up a bit, you have a few options: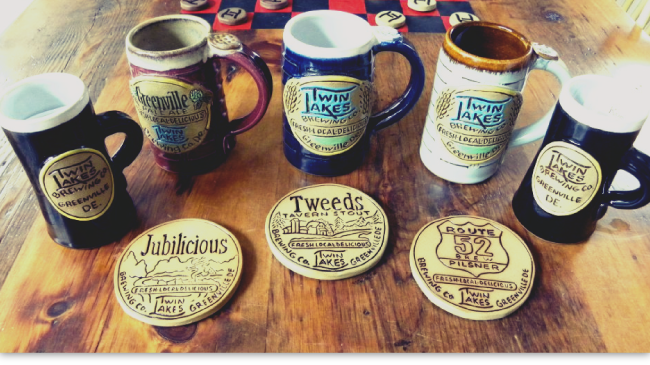 The Twin Lakes Brewery Hospitality Tent
. $100 pays for your entry both to Point-to-Point and the tent on the grounds, hosted by the very local (as in just-down-the-street, they-might-have-walked-there)
Twin Lakes Brewery
. There's live entertainment with an unplugged set from
Montana Wildaxe
, lunch and lots of
Twin Lakes brews
, including Winterthur Wheat, Greenville Pale Ale, Tweeds Tavern Stout and Taylors Grog. (
Dogfish Head Brewery
also hosts a tent, but that is sadly sold out.)

The Winterthur Hunt Brunch Tent
. An elegant way to watch the races, this catered brunch is mostly taken up by corporate tables, but individual tickets are available for $150/person. If you're here to hobnob, consider it.

Call Winterthurs
catering people
. Theyll set you up with something nice.

Easy elegance All that's great, but the true spirit of Point-to-Point involves dragging a cooler of fine food and drinks from your car to your picnic spot and enjoying the day under the sun. (Two tips: You will be dragging a cooler. Wheeled coolers work great; little red wagons, even more so. You will be in the sun; wear sunscreen.) Assuming you plan to get there around when the gates open and stay the day, you'll want something to nosh on in the morning, a decent bit of lunch, and snacks for the afternoon. (Woe unto him who goes out drinking in the sun all day on an empty stomach, for you will know him by the sight of his green face.) A simple solution on the way to the races: Janssens Market, Delawares premiere upscale supermarket, is right on Route 52, a bit south of Winterthur. You have two options on how to go here: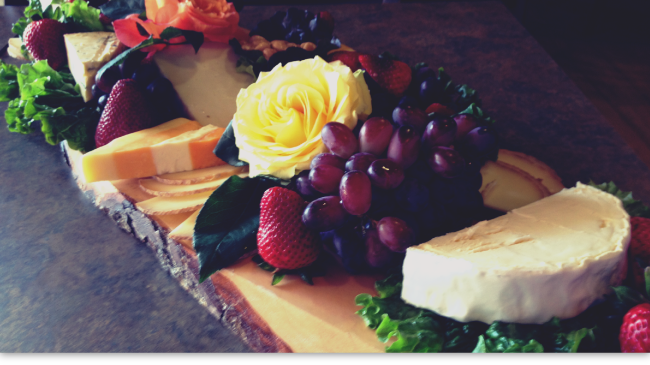 Call Karen in catering in advance at 302.654.9941, ext. 3. Trust me, this aint her first rodeo. Karen knows how to put together a Point-to-Point menu, from light bites in the morning to afternoon sweets that won't melt in the sun. This years race-day menu options include lollipop lamb chops, cocktail shrimp, fried chicken, tenderloin sandwiches, honey bowtie pasta salad, Ladies Hat sugar cookies and way, way more. Plus, theyll put it all in a cooler for you to pick up that morning. With utensils. Done.

Shop for yourself that morning. Advantage: You'll know what the weather is going to be like, so you can shift gears depending on
the forecast
. Pick up a couple wedges of cheese, a few baguettes and some sausages and, well, that does it for me, anyway.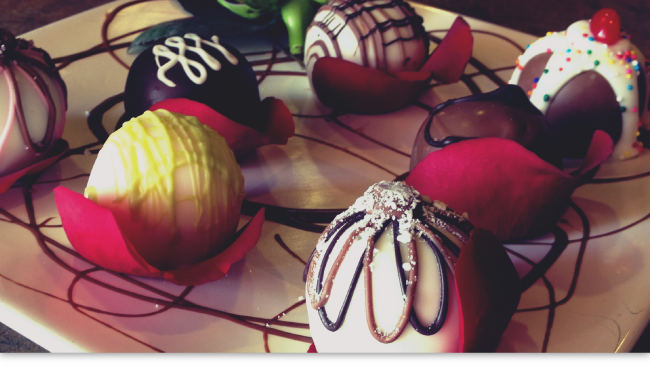 Heed Karens words of wisdom: Its all about the science of the coolers. Keep food fresh, and safe, by rotating it throughout the day, taking some out and keeping some on ice. Also, wear comfortable shoes. (Karen has a LOT of experience with this.)

A bit to drink They sell food at Point-to-Point, but unless you have tickets to one of the hospitality tents, you won't find alcohol. Its BYOB all the way. The Wine and Spirit Company of Greenville is also on Route 52 on the way to Winterthur, but theyre closed on Sundays (and remember, you can't buy alcohol before noon on Sundays anyway), so plan to stock up the day before. Jared Card, the general manager of the Greenville shop, has his suggestions:

Its May, and Point-to-Point traditionally heralds the first warm (and sometimes downright hot) Sunday of the year. With that in mind, Jared leans toward suggesting ros é s and lighter whites, like pinot grigios and Sauvignon blancs. (Red wines are fine, but remember, either you or someone standing next to you will likely be wearing a lightly-colored sundress.)

There's quite a cocktail culture at Point-to-Point, but if you're not in the tailgate section, keep it simple. Gin and tonics are traditional; vodka tonics a bit more modern, if you go for that sort of thing. Both are refreshing, especially on a hot day and especially if you don't forget to bring ice.

Have some bubbly on hand to celebrate when you get your place set up. Sounds like good advice to me.

After the races Afterparties abound. If you're not a bestie of Martha Stewart and you don't get invited over to Frolic Weymouths house afterwards, that's OK, because everybody goes to Buckleys.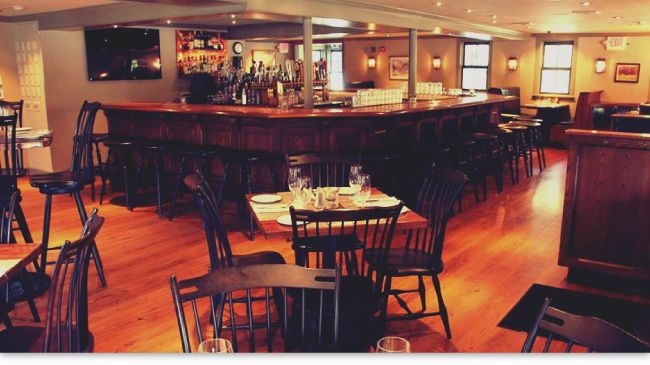 That might be an overstatement but not by much. Buckleys Tavern has been the unofficial official afterparty spot for Point-to-Point for as long as anyone can remember, and all the patios will be open, from the front steps to the rooftop bar. If you're heading back to I-95, check out the scene at Pizza by Elizabeths,Cromwells American Tavern and Taqueria, BBC Tavern and 2 Fat Guys, all of which will offer respite from the sun and (hopefully) a place to rest those weary feet. **Main image: Point to Point at Winterthur, 2nd & 3rd Image: Point to Point at Winterthur, 4th Image: Twin Lakes Brewery, 5th & 6th Image: Janssen's Market, 7th Image: Buckley's Tavern