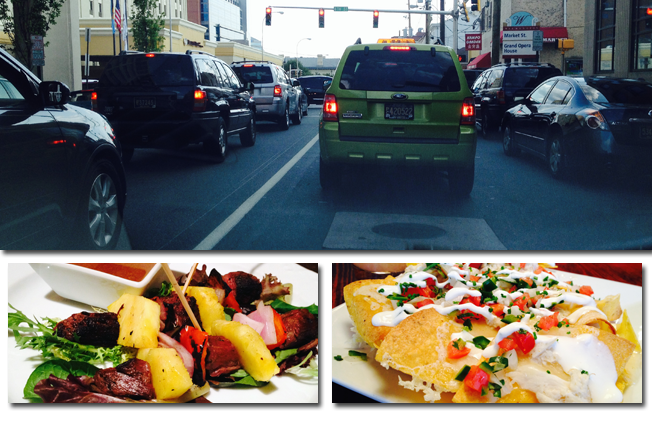 Summer of 495
(with profuse apologies to Bryan Adams and all humans)
I hit my first six-mile delay Driving down the nine and five Stayed there 'til my tank hit red It was the summer of 495 Me and some guys from work Hit the road and we tried real hard. To get home at a reasonable hour I should've known we'd never get far Oh, when I look back now That summer seemed to last forever And if I had the choice Yeah, I shoulda paid the train fare. Those were the longest commutes of my life
So, maybe you heard, our I-495 bridge is falling down. Its a national issue. Obama even came to see it. I mean, its not falling down so fast that he didn't have time to stop for a cheeseburger at Joe Bidens favorite cheeseburger spot, but still. Route 495 has been closed in Delaware since the first week in June. Its OK most of the time, because I-95 works just fine except during rush hour (defined, during the summer, as any time people are trying to drive to/from work or the beach). So if you're sitting in an office in Wilmington at 5pm and you're ready to head out, you're not going anywhere fast. All the better to stick around and get a bite to eat. Wilmington After Work, a citywide marketing campaign, recently announced a number of restaurants that would be offering impressive $4.95 specials on Wednesdays. (You'll remember the day. Its all alliterative.) How many of these places can someone hit in one happy hour? Stupid questions get stupid answers, as follows: Happy Hour (T+0:01): Starting in Rodney Square, and walking in the direction of my car in the Community Services Building Parking, I pass the most convenient bar I often forget is there: The Green Room Bar inside the Hotel du Pont. This dark-wood bar, nestled in a nook right off the main lobby of the hotel, its probably the most understated, underused little bar in downtown Wilmington, but the perfect place to pull up for a quiet cocktail or a glass of wine. (Their wine list is one of the best in the state.) The $4.95 deal: Bites of herb-marinated ribeye deckle steak, grilled with pineapple, red bell pepper and onions, served with a mushroom soy dipping sauce. It arrives out in the bar looking like a kebob, but with no messy stick in the middle. The deckle steak is tender, well seasoned and makes me want to sit here eating more steak. But I have places to be! Happy Hour (T+0:20): Its a quick walk up the street to Domaine Hudson, where Chef Dwain Kalup has put together a $4.95 Chefs Tasting board. The particulars of whats on the board change from week to week, but I'm told that there's always a cheese, always some charcuterie made in house, and other little surprises along the way. Today, the board is full with an Italian double cream cheese with crostini, some pickles and pickled peppers, and a house-smoked ham. Dwain took a pork shoulder, seasoned and smoked it, and then cooked it sous vide (very long, very low-temperature) until the ham practically melts in your mouth. Its a perfect ham and cheese place, with a sharp Dijon to get the mouth watering. (Of course, this wine bar also offers a $4.95 malbec or chardonnay to go with it.) Moving on!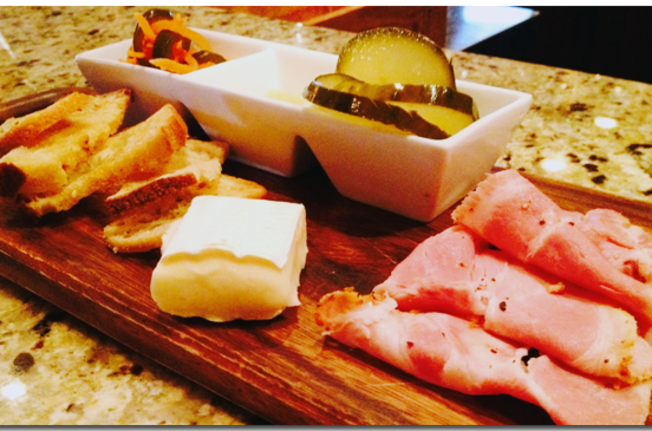 Happy Hour (T+0:45): Back toward my car actually, literally under my car, on the first floor of the parking garage is Dan Butlers Deep Blue Bar & Grill, a downtown staple that often attracts a happy hour crowd with martinis and raw bar. There's a selection of bites on the $4.95 menu here, from classic Buffalo wings to fried calamari, but I'm here for the crab nachos, topped with cheddar, crab and a bit of pico de gallo. Its a nice sized plate, if you're the kind of person who likes to share. They serve it up with a $4.95 grapefruit crush, with Absolut Ruby Red vodka, grapefruit juice and club soda. It tastes like summer. I take a quick sip. But its time to get in the car. Happy Hour (T+1:05): Why did I get in the car? Happy Hour (T+1:10): After sitting in non-moving traffic on King Street for five minutes, I bail out onto Market and drive the last few blocks to my next destination, World Cafe Live at the Queen. The Lovebirds, a cute pair of harmonizing folk/pop musicians out of San Diego, are warming up on stage as I hit the bar for a $4.95 King Street Pizza, which arrives faster than it would have had it been driving on King Street. Its topped with grilled chicken, Black Forest ham, applewood smoked bacon, cheddar, fresh mozzarella and roasted garlic olive oil. Its got nice flavor and a crispy, chewy crust and Id eat more than one slice and listen to The Lovebirds awhile, but King Street has already put me behind schedule once.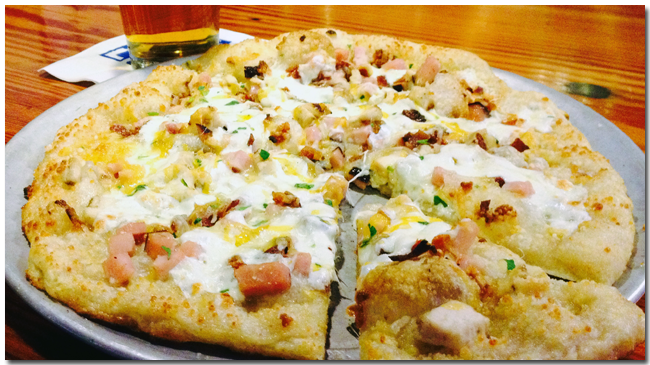 Happy Hour (T+1:45): My last stop is actually the last stop out of town, at Harry's Seafood Grill next to the Riverfront Market. Cops are directing traffic over the bridge on a route that runs right past Harry's parking lot, which I'm happy to stop into. The $4.95 Roadblock menu includes six good-looking bites. I order the sauteed calamari (very tender and summery in a light broth with lemon pickle and mint), as well as the fried manchego (lets face it, that's cheese sticks for adults, and great bar food).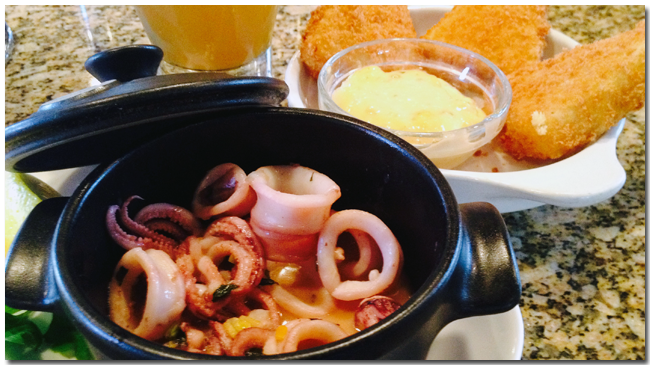 There's a special 495 Bomber cocktail on the menu (Crown Royal black whiskey, pineapple juice, amaretto), which I obviously order, and it tastes fine. But more my speed for summertime: The watermelon and basil margarita, with smoked watermelon and basil-infused Patron Silver, triple sec and fresh lime juice. (I skip the salt rim.) Normally $13 on the menu, happy hour pricing everyday not just Wednesday knocks it down to $5. That's a great deal. And watching the cars still lining up to get over the bridge, we can use all the great deals we can get.