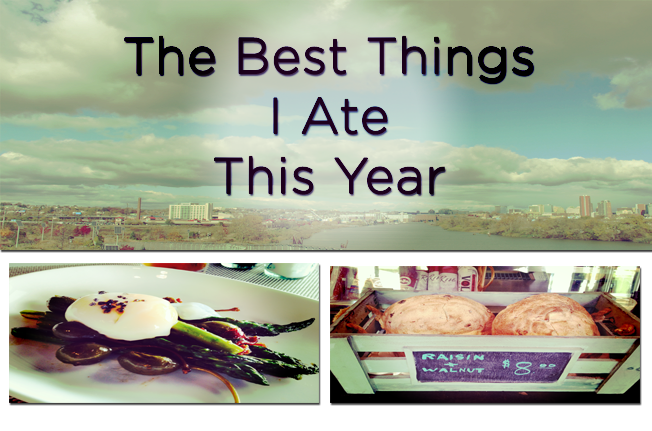 Common question: How do you write about food so often and not get fat? Answer: You don't. I'm up about five pounds since taking this gig. I should start walking from restaurant to restaurant. But its been a great year to eat in Delaware, and when a friend (and publisher of the regional Main Line Today magazine) recently put together his list of the best things he ate this year (a la Craig LaBan in Philly), I started to put together my own list for Delaware. Choices had to be made. To narrow things down, I tried to focus on new tastes I discovered in 2014, so this list doesn't include many old favorites that remained favorites last year, including the chili hash at Home Grown Café, the Chocolate Thunder ice cream at Woodside Creamery, the gumbo at Cajun Kates, the sausage sandwich (with macaroni salad) at Stolzfus, the sampler plate that the Holy Trinity Greek Festival and so much more.)

The Best Things I Ate This Year

Pastel de choclo at Pochi Restaurant and Wine Bar: Beef and chicken casserole with black olives and hard-boiled egg topped with crust of basil-infused sweet corn. Deep, rich, savory, slightly sweet and soul-satisfying, this was a dish that reminded me of home and mom and comfort, even though its full of flavors that mom never would have put in the same dish. Really delicious.

Gougres at La Fia Bakery and Bistro: I had many, many contenders for this list at Bryan Sikoras La Fia this year, but these delightfully light cheese puffs are the only bites I had to fight to claim at the table. Sikora is a James Beard-nominated chef who makes all his bread in house and it is consistently among the best at any restaurant in Delaware. There are rumors of La Fia opening a bakery in downtown Wilmington. I will reserve an extra pound for that next year.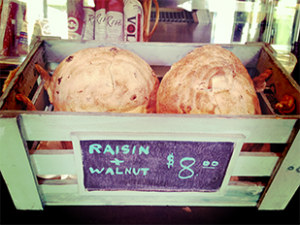 The Cali at Drip Café: This is THE breakfast sandwich of the year: Fried egg, mozzarella, avocado, arugula, & pesto aioli on sourdough toast. Don't bother to add bacon. It doesn't need it. (And for me to say something doesn't mean bacon, that's a thing.) Coffee snobs alert: This is a place worth seeking out.

The foie gras du jour at The House of William & Merry: At the end of night spent in the kitchen, chef Bill Hoffman sat me down with one of the dishes from that nights tasting menu: Seared foie on toasted house-made brioche, topped with a Honeycrisp apple/30-year-old balsamic compote, along with blueberries with fennel pollen and finished with truffle oil, chicken skin cracklings, micro mustard greens and leek ash. That's all the love that Bill has to offer the world on one plate.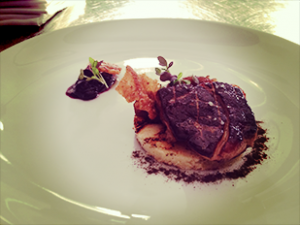 Green tea cake at Domaine Hudson: The finale of an impressive seven-course meal from Chef Dwain Kalup was this tea cake, served with fried rice, yuzu caramel, white chocolate sesame bark and Thai basil gelato. It was a marvel of contrasting flavors and textures, delicate yet robust in flavor.

Fish tacos at KOI on the Go: Delawares pre-eminent food truck was parked outside the Delaware Center for the Contemporary Arts last summer, which put their fish tacos within walking distance of my office. People say these are the best fish tacos in Delaware. People are not wrong.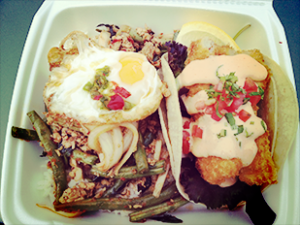 Escargot over polenta at Eclipse Bistro: Distilling all of the classic flavors of escargot in garlic butter into a warm, homey lunch dish, Chef JD Morton put the main attraction on top of a creamy polenta with roasted garlic, greens and bacon.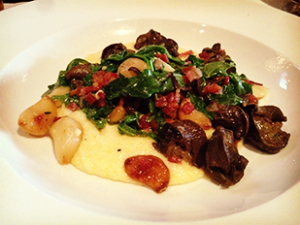 Sausage sandwich from Maiale Deli and Salumeria: I'm a Sunday regular at the Newark Natural Foods Farmers Market, where Maiale has a regular presence selling sausage. One week, they had a grill with them and were cooking up their ginger-sage pork sausage with a farm-fresh fried egg (bought at the market that morning) and bacon aioli. It was a very good week.

Lobster-and-corn spoon bread with vanilla-corn ice cream at The Farmer & The Chef: It seems cruel to mention a dish from a one-night-only event, made by a chef who runs the kitchen in a private club in Wilmington but Chef Robert Lhuliers Ode to Corn cannot be ignored. (I stood in line three times. And maybe stole a fourth when they weren't looking.) Chef Lhuliers University & Whist Club is members only, but available for weddings (and I've heard people rave about their tasting sessions for wedding menu planning).

Chocolate cookies from Michele Mitchell: She brings them to parties. They are the best cookies ever. And shes the executive pastry chef at the Hotel du Pont, so you don't have to wait for the next party to see what shes whipping up.

Warm asparagus, bacon butter, caper berry and a 40-hour egg at River Rock Kitchen: When the The Westin Wilmington opened this year, Chef David Lattomus introduced his forward-looking vision with this dish that was at once salty and sour, bright and bitter all topped with a beautifully cooked egg.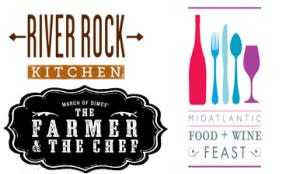 White tuna crudo at Asian Kitchen: Several great sushi restaurants have opened in the Wilmington area in the past few years, but its been awhile since one really surprised me as did this appetizer, simply served with shiso pesto. The pesto burst with flavor, but did not overwhelm the fresh fish. Its a dish I order every time I go there.

Aji verde and aji amarillo at The Chicken House: Order the Peruvian chicken. Order anything else. Order the green sauce and the yellow sauce. Put sauce on everything. Take sauce home. Continue putting sauce on everything.

Wild mushroom and chorizo brodo at the MidAtlantic Wine + Food Festival: The annual food festival brings in some incredible chefs from around the world and from just down Route 1. The Pop-Up Restaurant in Historic New Castle last year featured some of Delawares best chefs but this soup course from chef Andrew Feeley of Eden Restaurant in Rehoboth Beach stood out for packing tons of flavor into a deceptively simple broth. (Watch the website to see what events are scheduled for the 2015 festival.)