The Grand Opera House in Downtown Wilmington, Delaware has announced its upcoming 2017-18 season, including announcements from all its resident companies: Delaware Symphony Orchestra, First State Ballet Theatre, and OperaDelaware.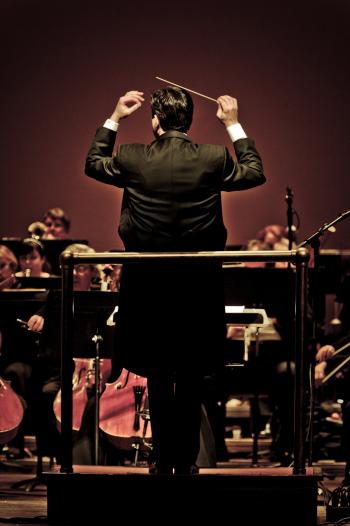 The new season's schedule provides an even wider variety of programming than has been offered in recent years between The Grand's two larger theaters, The Grand Opera House and The Playhouse, and its 300-seat baby grand.
"We are very proud of the season we presented at this year's Preview Party," says Managing Director of Programming Stephen Bailey. "This year we were able to achieve a level of quality and variety that we think our patron base will be very happy with, and we're not done yet. As we have in recent years, we will work to continue to add shows to the calendar throughout the year as opportunities become available to even further expand the options our patrons have to see quality entertainment in Wilmington. "
Fans of stand-up comedy, rock, folk, a cappella, classical, Celtic, doo wop and more will find performances that pique their interest. Headliners for the upcoming season include comedians Ron White, Sinbad, and Paula Poundstone, and music by Postmodern Jukebox, The Wood Brothers, Colin Hay, Pink Martini, Ana Gasteyer in Concert, Southside Johnny and the Asbury Jukes, and Five for Fighting.
Fifteen artists will be making their debut, including Josh Blue, Irma Thomas, The Blind Boys of Alabama & The Preservation Hall Legacy Quintet, The Suitcase Junket, Damien Escobar, Video Games Live and Shopkins Live.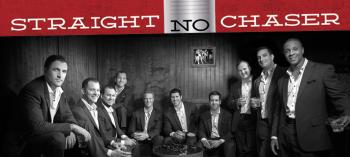 Grand favorites Straight No Chaser, Tom Papa, Classic Albums Live, Red Hot Chilli Pipers, Arlo Guthrie and many others will also return to Wilmington as part of The Grand's 2017-18 season.
"We aspire to bring artists that appeal to as many of our fellow Delawareans as possible," says Grand Executive Director Mark Fields. "We want everyone to feel that The Grand is their cultural home."
MyChoice season ticket packages are on sale now. Single tickets will become available for all shows on August 1. Tickets may be purchased by calling or visiting The Grand's Box Office at 302.652.5577 or 818 N. Market Street, Wilmington, or online at www.TheGrandWilmington.org.
The Grand Opera House 2017/18 Season
Josh Blue (baby grand) - 9/15/2017          
Red Molly (baby grand) - 9/22/2017        
Ron White - 10/5/2017 
The Wood Brothers - 10/11/2017             
Liberty Comedy Late Night Comedy (baby grand) - 10/12/2017   
Colin Hay - 10/20/2017 
Pink Martini - 10/22/2017            
Straight No Chaser - 10/29/2017 
Irma Thomas, The Blind Boys of Alabama & The Preservation Hall Legacy Quintet - 11/1/2017      
Martial Artists and Acrobats of Tianjin, People's Republic of China - 11/14/2017               
Tom Papa (baby grand) - 11/17/2017      
Invincible - A Glorious Tribute to Michael Jackson - 11/18/2017 
Classic Albums Live: Fleetwood Mac- Rumours - 12/8/2017       
Lisa Lampanelli - 12/9/2017        
The Suitcase Junket (baby grand) - 12/9/2017     
Irish Christmas in America - 12/13/2017 
Sinbad - 12/15/2017       
Damien Escobar - 12/16/2017    
Video Games Live - 1/13/2018   
Liberty Comedy presents Battle of the Sexes (baby grand) - 2/1/2018     
Classic Albums Live: Led Zeppelin IV - 2/2/2018 
Helsingborg Symphony Orchestra - 2/7/2018      
Socks in the Frying Pan  (baby grand) - 2/7/2018
The Orchestra - 2/10/2018          
A Band Called Honalee (baby grand) - 2/10/2018              
Summer of Love - 2/16/2018      
Southside Johnny - 2/17/2018   
Liberty Comedy presents Fabulously Funny Females (baby grand) - 3/8/2018      
Five For Fighting String Quartet - 3/10/2018      
Red Hot Chilli Pipers - 3/16/2018   
Pink Floyd Laser Spectacular - 3/24/2018      
Jay Ungar & Molly Mason (baby grand) - 3/25/2018  
Classic Albums Live: Sgt. Pepper's Lonely Hearts Club Band - 4/14/2018 
Paula Poundstone - 5/19/2018  
Arlo Guthrie: Generations Tour - 5/20/2018        

Delaware Symphony 201-2018 Season (The Grand Opera House)
Classics 1 - 9/15/2017    
Classics 2 - 11/17/2017  
Classics 3 - 1/26/2018   
Classics 4 - 3/23/2018    
Classics 5 - 5/18/2018    

The Playhouse on Rodney Square 2017/18 Season
Happy Together - 8/7/2017
Ana Gasteyer in Concert - 12/7/2017      
Vienna Boys Choir Christmas in Vienna - 12/15/2017      
TAO: Drum Heart - 2/21/2018    
The Drifters, The Platters, and Cornell Gunter's The Coasters - 2/23/2018             
One Night in Memphis  - 3/9/2018          
The Hit Men - 4/28/2018              

First State Ballet 2017/18 Season
First State Ballet Theatre Presents: Giselle (baby grand) - 10/21 & 10/22               
First State Ballet Theatre Presents: Up Front with FSBT (Studio 1 at The Grand Opera House) - 11/17 & 11/18      
First State Ballet Theatre Presents: The Nutcracker - 12/22 & 12/23        
First State Ballet Theatre Presents: Twin Bill: Paquita & The Young Lady and The Hooligan (baby grand) - 2/17 & 2/18               
First State Ballet Theatre Presents: Romeo and Juliet (baby grand) - 4/13-4/15