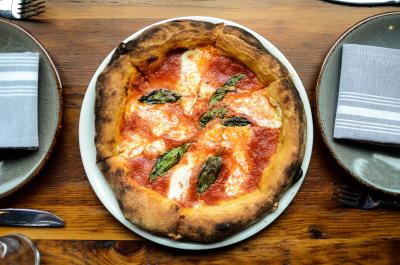 More good news from Greater Wilmington and the Brandywine Valley! One of downtown Wilmington's top restaurants, Bardea Food & Drink, will reopen its doors Thursday, April 30 with a new menu, curbside pick-up, and delivery.
The menu features family meals as well as wine and cocktail parings.
Bardea, pronounced: bar-DAY-ah, is the Italian term for "the goddess of food and drink." The restaurant utilizes ingredients from local Delaware Valley farms and purveyors and features modern interpretations of traditional Italian and Mediterranean dishes. 
In 2019, Bardea Food & Drink received a semifinalist nomination in the prestigious James Beard Foundation's "Best New Restaurant" category.
Be sure to check out our area's latest takeout/delivery option! If you've never eaten at Bardea, give it a try. You will not be disappointed.
We are so excited Bardea is open for business once again, and we look forward to the day that all of our restaurants are able to serve customers and downtown Wilmington is thriving again. Together we are #TourismStrongDE.