Ready or not, the holidays are right around the corner. And as we roll on into the month of November, it is time to start thinking about where you are going to be on Thanksgiving!
For most people, Thanksgiving involves an entire day of cooking and cleaning followed by a full second day of cleaning and leftovers. If the thought of preparing a meal for the entire extended family has you feeling overwhelmed, you might want to think about taking a different approach this holiday season – like leaving the cooking and cleaning to the professionals.
If you like the idea of coming over to the dark side and letting someone else cook Thanksgiving dinner for your family, we have picked out five awesome Wilmington restaurants that will be happy to host you!
Columbus Inn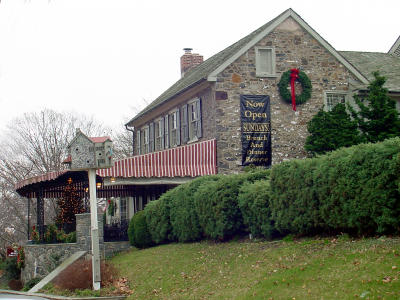 If you are new to the concept of heading out for Thanksgiving dinner, the Columbus Inn is a perfect option to bridge the gap. They are offering a family style meal from 1 p.m. to 7 p.m. that will make you feel right at home, but without any of the work.
Dinner at the Columbus Inn includes soup and salad courses that are followed by a family-style meal complete with Roasted Turkey, Pepper Crusted Filet Mignon, Green Bean Casserole, Roasted Cauliflower, Brussel Sprouts, Classic Stuffing, Cranberry Compote, Whipped Sweet Potatoes, and Crispy Red Bliss Potatoes. Dinner will then be finished off with a selection of sweets!
Deerfield Golf Club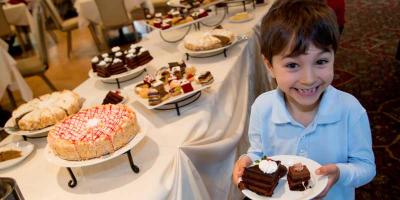 For those looking for an even bigger spread, Deerfield Golf Club in Newark, Delaware should be on your radar.
Their buffet sets the bar incredibly high with all of the traditional holiday foods, as well as Carved Kobe New York Strip Steak, Carved New Zealand Rack of Lamb, Chicken Marsala, Pork Tenderloin, and their famous Crab Cakes.
Dinner at Deerfield Gold Club will be held from 12 p.m. to 6 p.m., and reservations are required.
Harry's Savoy Grill & Ballroom
Our friends over at Harry's Savoy Grill on Naamans Road in North Wilmington, just minutes from the PA state line, will be hosting two different types of Thanksgiving dinners.
There will be a fantastic a la carte menu with impressive entrees in Harry's main dining room from 1 p.m. to 9 p.m., and in the adjacent Harry's Ballroom, a buffet menu with Roasted Turkey and Harry's award-winning Prime Rib will be available from 12 p.m. to 6:30 p.m. Reservations are highly recommended.
Hilton Wilmington/Christiana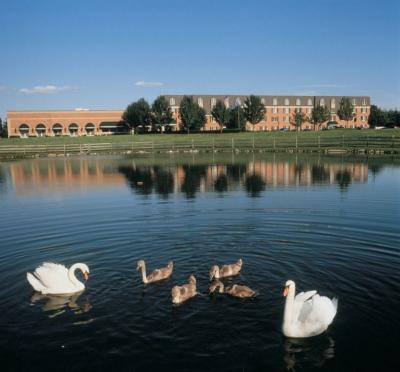 Going out for Thanksgiving dinner is already embracing the non-traditional, but you can take that non-traditional attitude to the next level with the buffet at the Hilton Wilmington/Christiana. In addition to classics like Turkey and Prime Rib, they will also have an American Indian Taco Station, Grilled Citrus Salmon, and Duck Ragout. The hotel's buffet will be available on November 22, 2018 from 12 p.m. to 6 p.m.
Brandywine Prime
All of these options might sound a bit extravagant to the person who is used to a simple turkey dinner. And, you can still get exactly that at Brandywine Prime Seafood & Chops in neighboring Chadds Ford, PA, where they will be serving a simple, three-course meal that includes your choice of soups and salads, a classic Thanksgiving turkey plate and a selection of desserts. Brandywine Prime's Thanksgiving dinner will be served from 2:00 p.m. to 7:30 p.m.

Thanksgiving is all about spending time with your closest friends and family and being grateful for everything you have. One of the best ways to do just that is to take the whole family out for Thanksgiving dinner and enjoy each other's company without the distractions that come with cooking and cleaning.
Happy Thanksgiving!