Founded in 1994, the Delaware Juneteenth Association (DEJA) is the oldest organization that celebrates Juneteenth in Delaware. Throughout the month of June, join the DEJA for a series of historical events that will educate the community and commemorate the end of slavery that took place on June 19, 1865! 
Juneteenth Flag Raising 
The Juneteenth flag was created by founder of the National Juneteenth Celebration Foundation (NJCF) and former NJOF Massachusetts Juneteenth State Director Ben Haith in 1997.
The flag underwent a revision in 2000 resulting in its present, modern-day design. In 2007, the date "June 19, 1865" was added to the flag commemorating the historic day that ended slavery in the United States. The Delaware Juneteenth Association invites all to join them for the raising of the Juneteenth flag on June 5th at the Route 9 Library & Innovation Center located at 3022 New Castle Ave in New Castle. The flag raising will start at 12:00 p.m. Please be advised, seating is limited. 
Juneteenth Freedom Festival & Parade 
The DEJA is excited to continue their annual celebration in the park - this year, on June 17th. Celebrate liberation with a festival and parade! You do not want to miss the excitement that will span from downtown Wilmington's Rodney Square to the Wilmington Riverfront's Tubman-Garret Park where the Freedom Festival began over 25 years ago! The event will take place on June 17th with the parade beginning at 10:00 a.m. in Rodney Square and the festival beginning at 12:00 p.m. at Tubman-Garrett Park. It will be a celebration to remember with food, music, games, and more. It's fun for the whole family.
Juneteenth Observance 
Did you know, June 19th is both Juneteenth and World Sickle Cell Day? Join the DEJA for two dynamic programs - World Sickle Cell Day Forum & Sickle Cell Trait Cleaning from 2:00 p.m. to 5:00 p.m. and DEJA & IMAC Worship observance from 5:00 p.m. to 7:00 p.m. Countries throughout the world celebrate World Sickle Cell Day, recognizing sickle cell anemia as a global public health problem.  Join the Delaware Juneteenth Association for a wonderful service at Cornerstone Baptist Church, located at 20 W. Lea Blvd, Wilmington. 
26th Annual Delaware Juneteenth Pageant 
Every year, beginning in January, young ladies from ages 8 through 18 attend six months of workshops that include: Juneteenth & African American History, modeling & public speaking, etiquette, spirituality, self-image and essay writing.  They also prepare to participate in the Juneteenth Pageant, competing for the title of Miss Juneteenth. The pageant is directed by Sandy Clark along with assistants, Sylvia Lewis-Harris (President of DEJA), Gabby Hilliard (Dance Instructor), and Styna LeCompte. Pageant contestants are divided into three categories: Juniors (ages 8-11), Showcase (ages 12-14) and Seniors (ages 15-18). Along with the workshops, community service also plays an integral part of the program in preparing these young women.  Come out on June 24th to support them as they compete for the title. This event begins at 5:00 p.m. at The Grand Opera House located at 818 N. Market Street, Wilmington.  
6th Annual Juneteenth Freedom Gala 
The annual Freedom Gala, a fundraiser for the Juneteenth Family Enrichment Program, will be held on Sunday, June 11th from 5:00 p.m. to 9:00 p.m. at the Chase Center on the Riverfront. The Enrichment Program was developed to accommodate the Juneteenth Pageant contestant's families. In this program, families form a common bond that continues year after year. They participate in many activities to enhance their cultural awareness, while promoting education and healthy family values. Be sure to grab your tickets to suppport this cause!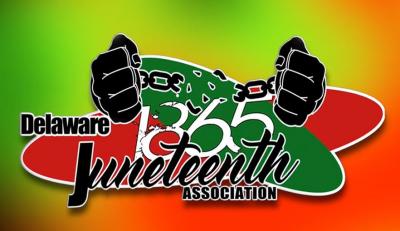 For over 25 years, the Delaware Juneteenth Association has been celebrating Juneteenth through the effort and diligence of organizer Bernie Wilkins. On February 28, 2000, former Delaware Governor Thomas Carper signed legislation acknowledging Juneteenth as a holiday in the First State. Delaware's past celebrations have included family days in the park, parades, concerts, religious observances, and more.
As a community, we look forward to the increased awareness of this holiday and look forward to the strides of the DEJA in the future!