Spend your Mother's Day Weekend in Wilmington, Delaware & the Brandywine Valley! Here are our picks for your weekend itinerary – and don't forget to share your travel pictures using #VisitWilm on Instagram & Twitter!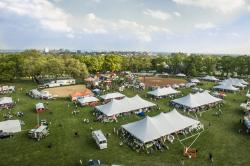 Wilmington Flower Market
May 11-13
Benefiting children's organizations throughout Delaware since 1921, this fun annual outdoor festival features rides, games, crafts, live music each day, delicious foods, a wide variety of vendors and lots of vegetables, plants and flowers in Wilmington's beautiful Rockford Park! New this year is a Wine and Beer Garden.
Wilmington Bach Festival
May 12-13
Join the Choir School of Wilmington and the Delaware Historical Society for the first Wilmington Bach Festival! This collaboration between the Choir School and the Delaware Historical Society features three concerts in the 1798 Old Town Hall, in the middle of Wilmington's historic downtown.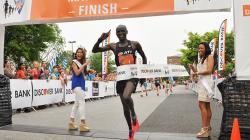 Delaware Marathon Running Festival
May 14 
Head to the Riverfront in Wilmington to cheer on the incredible runners in the Delaware Marathon!  Non-runners can join at start/finish line at Tubman-Garrett Riverfront Park for a great party with live music, vendors and activities for the whole family.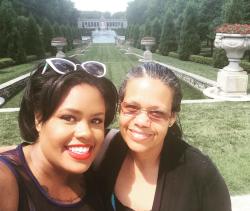 Mother's Day Events
May 13-14
Mother's Day Weekend Fairy Tea (May 13): Celebrate moms and family with a magical Fairy Tea at the Delaware Art Museum. Taste tiny treats while visiting with fairies and making enchanted works of art together. Transform into a fancy fairy with face painting and dance like a fairy with dancers from the Delaware Arts Conservatory.  Hot tea, lemonade, mini desserts, and fruit salad will be served.
Mother's Day: Set in Stone (May 13): Create a long lasting gift for, or with your mom! Make beautiful large-leaf stepping stones in this class led by Jessica Rodriguez. Class meets at Ashland Nature Center. 
Hilton Christiana Mother's Day Brunch (May 14): Celebrate Mom in the most delicious way. Enjoy brunch at the newly renovated & transformed Hilton Christiana! Seating is from 10am - 5pm. For reservations, please call 302-781-7000.
Melomanie Mother's Day Special Concert (May 14): Melomanie's annual Mother's Day event at The Delaware Contemporary begins with a light brunch followed by the ensemble performance. The program features the World Premiere of Desert Dusk by composer Daniel Dorff and a reprise performance of Ultraviolet with guest artists Chris Hanning, percussion and Naomi Gray, cello. Advance reservations strongly suggested.
Find these and all the weekend events on our CALENDAR OF EVENTS page!
What's on your agenda this weekend?