It's another packed weekend of fun in Wilmington, Delaware & the Brandywine Valley! Here are our picks for your weekend itinerary – and don't forget to share your travel pictures using #VisitWilm on Instagram & Twitter!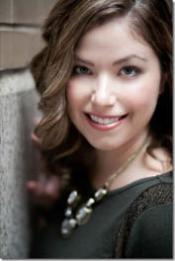 Ladies' Night at OperaDelaware
March 3 & 5
Inside the Opera Studio -- Ladies' Night.  Why should the boys have all the fun? Jeffrey Miller will close our Inside the Opera Studio series with an elegant evening that is all about the ladies. Not all sopranos are created equal—come see who can sing the highest, lowest, loudest and longest! OperaDelaware favorite Colleen Daly is joined by Rachele Gilmore, Janara Kellerman and Felicia Moore for this fabulous celebration of the female voice.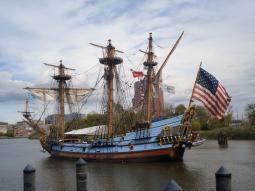 2nd Annual LEGO Shipbuilding Contest
March 4
Join the Kalmar Nyckel for their 2nd Annual LEGO Shipbuilding Contest on March 4th from 10am-3pm. Guests will play games and be awarded prizes for different categories of ships. Don't miss the boat!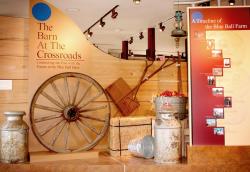 Blue Ball Barn 10th Anniversary
March 4
Help us celebrate our anniversary with a look back at the history of the land, from the tavern to dairy farm to Folk Art in the Park.  Discover the park's past and present with hands-on crafts, demonstrations and hikes.
Earth Science, Gem & Mineral Show
March 4-5
This 54th annual show features educational exhibits of mineral, lapidary and fossil specimens, displays from regional and university museums, a roster of fine dealers of minerals, fossils, gems, jewelry and lapidary supplies, door prizes, demonstrations of gem cutting and polishing, a mineral fossil symposium and a children's table, where youngsters may purchase inexpensive mineral and fossil specimens.
Find these and all the weekend events on our CALENDAR OF EVENTS page!
What's on your agenda this weekend?