It's another busy weekend in Wilmington and the Brandywine Valley!  Here are our picks for your weekend itinerary – and don't forget to share your travel pictures using #VisitWilm on Instagram & Twitter!
Cabaret
January 27
Forget your troubles with the Wilmington Drama League at the exciting Kit Kat Klub! This diversely cast Cabaret take a modern view of the themes in this classic musical about creativity, possibility, romance, fear and hate.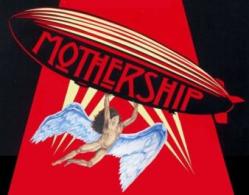 Mothership
January 28
Head to World Cafe Live at the Queen for the area's premier Led Zeppelin Tribute show. Composed of seasoned, professional musicians , Mothership delivers a 3 + hour tour de force of everything Zeppelin…with no set breaks…just like Zep did it back in the day.
The Greatest Pirate Story Never Told
January 28
Take a trip with the kids to The Grand Opera House for The Greatest Pirate Story Never Told! "Pirates of the Caribbean" meets "Whose Line is it Anyway?"…with boatloads of laughs for both kids and grown-ups. Flung into the future by a bumbling Sea Witch, a crew of misfit pirates have only one chance of returning home…There's only one problem: half their script is missing! Help the crew fill in the blanks and watch as they improvise a brand new musical adventure based on your suggestions!
Plant & Sip 
January 29
Join Liquid Alchemy Beverages and Plant Nite for an evening of mead and terrariums! Create a beautiful glass rose bowl succulent terrarium with "Hope" wish rock - while sipping on a delicious drink from Delaware's only craft meadery - Liquid Alchemy! 21 & over only, please! 
Find these and all the weekend events on our CALENDAR OF EVENTS page!
What's on your agenda this weekend?