It's another busy weekend in Wilmington and the Brandywine Valley!  Here are our picks for your weekend itinerary – and don't forget to share your travel pictures using #VisitWilm on Instagram & Twitter!
Art On The Town
January 6
The free, self-guided public art event, Art Loop Wilmington, brings together art lovers and community to the ever-evolving downtown and greater Wilmington areas. Art galleries, studios, museums and alternative art spaces offer an opportunity to meet the featured artist(s) while enjoying refreshments, and in some cases live entertainment.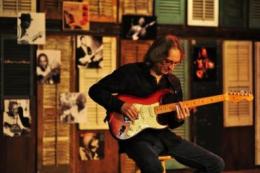 Sonny Landreth & Sarah Borges at The Queen
January 7
Sonny Landreth's album, Bound By The Blues, marks a return to the slide guitarist's musical roots, presenting a bold, big sounding collection of tracks that swagger like the best of classic rock, climb to stratospheric heights of jazz informed improvisation, and inevitably remain deeply attached to the elemental emotional and compositional structures that are at the historic core of the blues. Sarah Borges is an alluring figure onstage, delivering performances packed with power and punch.  Tickets are still available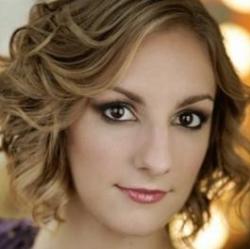 Aleksandra Romano at OperaDelaware
January 8
Mezzo-soprano Aleksandra Romano (Arsace in this year's festival performance of Semiramide), in a Sunday afternoon recital featuring many of her personal favorites. This is a wonderful opportunity to get to know one of today's most exciting operatic artists—up close and personal! Romano will be accompanied by pianist Aurelien Eulert. The program will be followed by a "talk-back" session moderated by OperaDelaware's General Director Brendan Cooke.
Free Family Sunday: David Bowie Remembered
January 8
This month's Free Family Sunday at the Delaware Contemporary, "David Bowie Remembered," will celebrate the birthday and rich creative life of this beloved artist-performer. Drawing inspiration from Ziggy Stardust to the Goblin King, families will create mixed-media designs and wearables inspired by Bowie's innovative work. 
Find these and all the weekend events on our CALENDAR OF EVENTS page!
What's on your agenda this weekend?