It's another busy weekend in Wilmington and the Brandywine Valley!  Here are our picks for your weekend itinerary – and don't forget to share your travel pictures using #VisitWilm on Instagram & Twitter!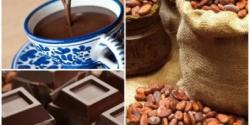 Cocoa Breaking My Heart
February 3
What better way to get ready for Valentine's Day than learning to make your very own chocolate? Greenbank Mills partners with The Chadds Ford Historical Society for this super fun event! Kick it colonial by trying your hand at the historic method of making chocolate and each participant will go home with their very own, hand made chocolate bar made in class.
Spokey Speaky's 6th Annual Bob Marley Birthday Celebration
February 3
Join Spokey Speaky at The Queen Theater as they celebrate Bob Marley's birthday with a full show dedicated to one of reggae's most legendary performers!  The Wilmington band will be performing Marley's songs downstairs at The Queen with the help of some friends from various bands from around the area. With sets featuring classic hits, deep cuts and everything in between, this show is sure to entertain everyone from Marley novices to aficionados. This is one event that every local reggae fan should attend!
Williamsburg Basket Making Class
February 4
Learn traditional weaving techniques with master basket weaver Joan Betzold at the Blue Ball Barn at Alapocas Run State Park.  During this session, you will create a Medium Williamsburg basket. Basket materials are provided
Melomanie Wilmington Series
February 5
The February performance of our Wilmington Series welcomes guest artists Daniela Pierson, violin and Todd Thiel, cello and the World Premiere of Just a Regular Child by composer David Schelat. World Premiere Just a Regular Child • David Schelat, La Piémontoise (from Les Nations) • François Couperin, Les Folies d'Espagne • Jean-Pierre Guignon, Duos for two violins • Bela Bartók, Trio Sonata in A Major, Opus 3, No. 12 • Arcangelo Corelli
Find these and all the weekend events on our CALENDAR OF EVENTS page!
What's on your agenda this weekend?