Spring is here! Get ready for a weekend of fun in Wilmington, Delaware & the Brandywine Valley! Here are our picks for your weekend itinerary – and don't forget to share your travel pictures using #VisitWilm on Instagram & Twitter!
City Restaurant Week
April 7-8

City Restaurant Week wraps up this weekend! Participating restaurants will offer two-course lunch menus for $15 and three-course dinner menus for $35.  Restaurants include:  Café Mezzanotte, Chelsea Tavern, Cocina Lolo, Columbus Inn, Del Pez – Wilmington, Domaine Hudson, Ernest and Scott Taproom, The Green Room at the Hotel duPont, Harry's Seafood Grill, La Fia Bistro, Merchant Bar, Mikimotos, Piccalina Toscana, Tonic Bar and Grille, Ubon Thai Cuisine and Washington Street Ale House. 
Blue Rocks Opening Weekend
April 7-9
Baseball is back! Join Rocky, Mr. Celery & the Blue Rocks for the opening of their 25th Season! This weekend they play the Potomac Nationals. Enjoy post-game fireworks on Friday, All-Time Blue Rocks Baseball Card set on Saturday, and Rocky Bluewinkle's 25th Birthday on Sunday! Get your tickets now! 
A Midsummer Night's Dream
April 8-9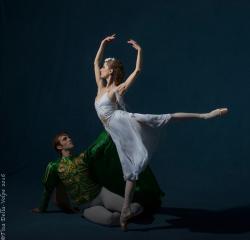 First State Ballet Theatre brings William Shakespeare's classic comedy to life in this hilarious tale of the adventures of four Athenian lovers and a group of actors who are controlled and manipulated by fairies who inhabit the forest. Performances are held at The Grand Opera House: 4/8 at 7 PM, 4/9 at 2 PM
The Snow Queen: A Performance by The Delaware Arts Conservatory
April 9
Head to the Delaware Art Museum and watch Delaware Arts Conservatory dancers perform the story of a young girl's journey to rescue her friend from the cold-hearted snow queen. $5 for Members, $10 for Non-Members
Find these and all the weekend events on our CALENDAR OF EVENTS page!
What's on your agenda this weekend?