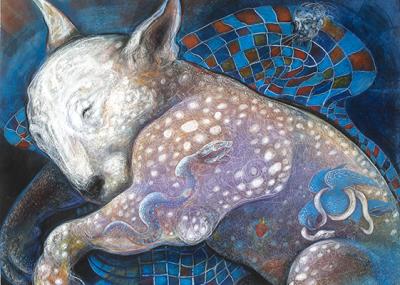 For over 100 years, the Delaware Art Museum has served the Greater Wilmington community collecting and connecting thousands of objects to the styles and cultures of centuries past. On view beginning this Spring, a selection from over 1000+ pieces of artwork, accumulated over the past decade, will be on display for all to explore. The Museum's recent acquisitions span centuries, styles, cultures, and mediums, all now calling the Delaware Art Museum home. Through this new exhibition, visitors are welcome to sample the past ten years' additions and gain insight into the "how" and "why" the museum collects.
"Adding to collections allows the Museum to continue to tell engaging, complex stories – many that have been historically marginalized – through the works of art in the galleries. By collecting, we write and preserve history through artwork so that future generations will be able re-examine and re-contextualize it as well," writes the exhibition's curator, Margaretta Frederick.
For each of the Museum's five main collections (American Illustration, British Pre-Raphaelites, American Art to 1960, Contemporary Art, and the Helen Farr Sloan Library and Archives), potential acquisitions are considered based on many different factors. Some of those factors include the work's relationship to existing art in the collection, the ability for the piece to expand the scope of the institution's holdings and tell missing or overlooked stories. Once a new object is added to the exhibition, it recontextualizes the past and opens eyes to new interpretations and ideas.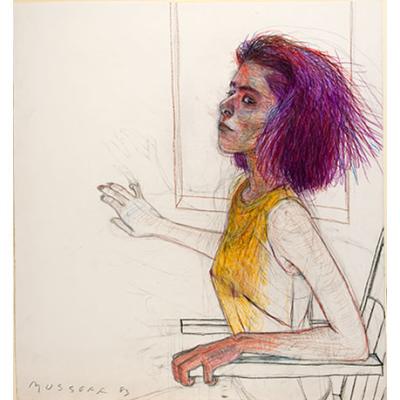 "It has been a fascinating exercise to look across the museum's recent acquisitions and see how much a work from 1857 and one from 2005 can tell the same story," says Caroline Giddis, 2020 Delaware Art Museum Appel Curatorial Fellow. Giddis and Frederick co-curated the exhibition to spur visitors to make creative comparisons between artworks. "What happens when you place two unrelated works of art from different continents, centuries, movements, and artistic backgrounds next to one another on a gallery wall? Something magical."
Collecting and Connecting: Recent Acquisitions, 2010-2020 will run from March 13 to September 12, 2021, in the Anthony N. and Catherine A. Fusco Gallery, with additional recent acquisitions installed and highlighted throughout the Museum and Copeland Sculpture Garden. Grab your mask and head to the Delaware Art Museum, open Wednesday – Sunday 10am-4pm with Free Admission on Sundays (April to December). For more information on this upcoming exhibition visit delart.org.
Top Image: Dream, 2010. Gretchen Moyer (1956–2015). Pastel and acrylic on paper, 22 × 29 inches. Delaware Art Museum, Gift of David Moyer, 2016. © Estate of the artist.
Bottom Image: Purple Hair, 1983. Jody Mussoff (born 1952). Colored pencil on paper, sheet: 28 x 26 inches. Delaware Art Museum, Gift of the artist, 2011. © Jody Mussoff.
Know Before You Go