Calling all foodies! It is time once again to head to Wilmington, Delaware for one of the premier upscale food events in the Mid-Atlantic region. This year's Meals on Wheels Delaware Celebrity Chef's Brunch will be held on Sunday, April 29 at the DuPont Country Club from 11:30 am to 2:00 pm.
If you have attended this event in the past, then you already know to come hungry and expect to be impressed. But if this is your first-time hearing about the Celebrity Chef's Brunch, get ready to enjoy one of the most exciting culinary experiences the state of Delaware has to offer…and all to support a fantastic cause at the same time!
Celebrity Chef's Brunch
Meals on Wheels Delaware pitches their Celebrity Chef's Brunch as "an indulgent morning of gourmet cuisine prepared by renowned chefs plus exquisite fine wines and delicious brunch cocktails." That makes the event sound spectacular, but we think they are actually underselling just how amazing the food is going to be.
If you are already a fan of the food scene here in Delaware, you will be delighted to hear that local chefs Patrick Bradley (Tonic Bar and Grille), Hari Cameron (a(Muse.)), Pat D'Amico (Domaine Hudson), JD Morton (Eclipse Bistro), and Lauren White (Tavern Rustic Italian) are all scheduled to present dishes.
In addition to our local stars, guests will also be treated to dishes by famous chefs from all over the United States and Canada.
Anyone who is keeping up with the current season of Top Chef will be excited to hear that Carrie Baird and Bruce Kalman are both scheduled to present as well. If we are lucky, we might even get some of that toast Carrie is famous for, and perhaps Bruce will make us a pasta dish!
Attending the Event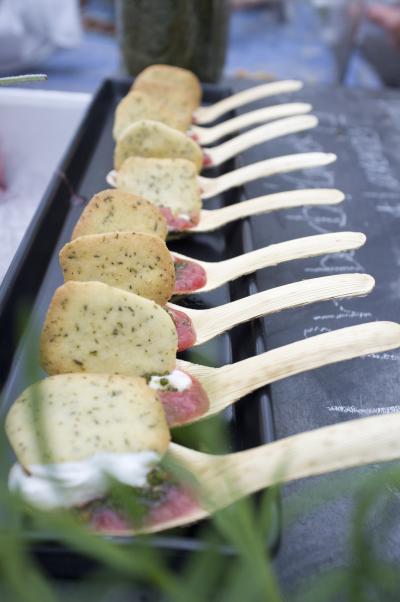 Tickets to attend the Meals on Wheels Delaware Celebrity Chef's Brunch are listed for $125 per person. However, there are discounts available for young professionals and large groups. There is also a VIP option for $175 that permits guests to enter 30 minutes earlier than the general admission tickets.
Regardless of the type of ticket you purchase, all the ticket money collected will end up helping one of the best charity organizations in the state of Delaware provide meals for elderly residents.
While You're in Town
If you are coming to town specifically for the Celebrity Chef's Brunch, you will want to make the most of your trip by checking out some of the best local attractions. And since you will already be heading to the DuPont County Club, you might also want to check out a couple attractions that are part of the famed du Pont family – Hagley Museum and Winterthur Museum, Garden & Library.
First-time visitors to Wilmington might also want to consider planning a trip to the Nemours Estate, Longwood Gardens or the Brandywine River Museum of Art.  

The Celebrity Chef's Brunch is an excellent way for Meals on Wheels Delaware to raise money to support their cause, but it is also a fantastic event for anyone who is passionate about food and the chef's that create it.
It's also a perfect excuse to visit Wilmington for a weekend in late April, so when are you going to book your tickets?