Summer may not be officially over, but we are ready for the fall colors to take over. How about you? If you love fall like we do, there are plenty of autumn-inspired festivals and events coming in September to prime you for leaf peeping, pumpkins and hot cider.  A last-minute weekend getaway sounds like the perfect adventure to lead us right into spooky season.   
#VisitWilm to take part in these unique and festive events...  
Historic Odessa Brew Fest 
September 9, 2023  
The annual Historic Odessa Brew Fest is back for its 10th year!  Live music, food trucks and, of course, beer are sure to kick off your September weekend in the best way. Check out a few of the participating breweries...  
Kennett Square Mushroom Festival
September 9-10, 2023 
The Kennett Square Mushroom Festival is a time-honored tradition celebrating mushrooms – in all forms. From clothing and art to cooking and eating, mushrooms are everywhere in this town year-round but especially for this one weekend in September. Learn more about the event, Phillips Mushrooms, and Kennett Square here:  
Delaware Saengerbund Oktoberfest 
September 15-17, 2023 
Delaware's annual Oktoberfest is a classic event that comes around each fall. German heritage is proudly displayed in dancing, music, festive clothing, and more. From bratwurst to local beer with rides and games for the kids, it's a can't miss event each year.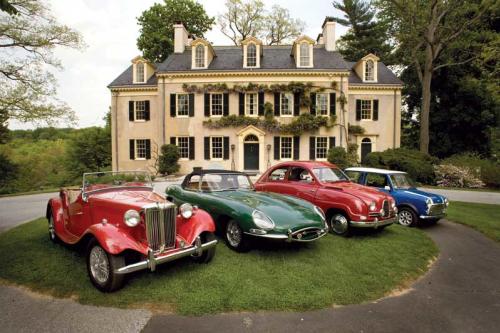 Hagley Museum and Library Car Show  
September 17, 2023 
The annual Hagley Car Show is a must for the car lover in your family! Browse through more than 500 antique and restored cars that date from the late 1990s to the early 20th century beautifully displayed in the historic home and garden area of Hagley's property. This year's theme is: A Drive Down Memory Lane—Celebrating Bygone Brands. The show features a vehicle parade, motoring music, and a food court with local food trucks and breweries. This year, Hagley will also be debuting their own car collection – a new exhibition to see when visiting the museum and library.  
Hispanic Heritage Festival 
September 17, 2023 
The Hispanic Heritage Festival is a chance to experience a new culture. From Hispanic arts and traditional music and dances to the incredible food at this family and cultural event - it's an afternoon perfect for the whole family to enjoy. Held in Bellevue State Park.
Diamond State Black Film Festival  
September 21-24, 2023  
Back again for its second annual event, the Diamond State Black Film Festival takes place this month highlighting works created by and featuring People of Color. Additionally, hoping to inspire the next generation of filmmakers and showcase career opportunities in the film industry through a series of workshops, panel discussions and master classes. 
People's Festival Tribute to Bob Marley  
September 23, 2023 
After visiting his mother here in Wilmington, Bob Marley became a resident himself in the 60s and 70s. Once he passed, his mother tasked a friend and his wife to honor her son and his iconic music. So they did just that. The People's Festival began nearly 30 years ago and has become an amazing event full of unity and one love. General admission tickets are available as well as VIP tickets which include: A Taste of Delaware food bar, beer and wine samplings, a dessert bar, a cigar lounge, and more.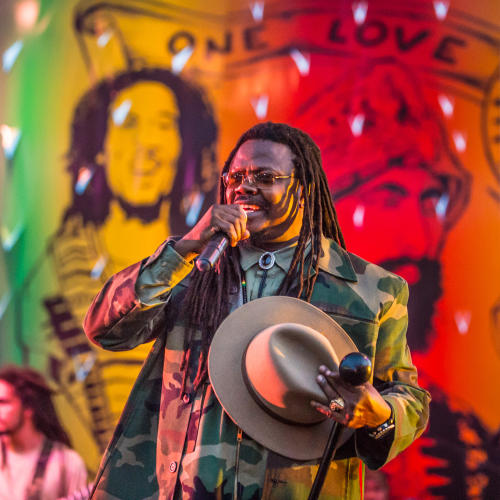 Art on the Green  
September 23, 2023 
Art on the Green is an annual art and craft show sponsored by the New Castle Hundred Lions Club. With more than 200 artists, crafters, and food vendors participating in the show, this event makes for the perfect excuse to get out and explore Historic New Castle's Battery Park.  
Historic New Castle Belgian Beer Fest 
September 23, 2023  
Historic New Castle, in partnership with Jessop's Tavern, created a beer festival like never before – Belgian beer on tap for all to enjoy! This year, the festival will be serving newly imported Belgian beers to the U.S. - so new that the beers served will be shared for the first time in Delaware at the festival!    
Also, on September 23 – Bike the Brandywine!  
Auburn Heights Invitational: Classic Car Show
and Garden Party
September 24, 2023 
Auburn Heights and the Marshall Steam Museum take on a classic car show with a steamin' twist. This event features exceptional motor cars from the dawn of the automotive age through 1969 on display while vintage steam cars, house tours and food trucks are also available to experience.  
Gorskaya-Hartwick Productions Presents
World Ballet Series: Cinderella 
September 29, 2023 
The classic tale of Cinderella comes alive this fall at the Playhouse on Rodney Square. An enchanting story for all ages with a dose of humor, it offers the beauty of ballet and the ending of "happily ever after." 
Adult Trick or Treating at Chaddsford Winery  
September 30, 2023 
Let spooky season commence with the first installment of trick-or-treating fun in #VisitWilm! This adult-only, Halloween-themed outdoor tour and wine event sets you up with five themed stations throughout Chaddsford Winery. Each station comes with tips and pairing notes along the way. Tour times are available at 12 p.m., 1 p.m., 2 p.m., 3 p.m., 4 p.m., and 5 p.m. 
Ann Lowe: American Couturier at Winterthur 
On view September 9 – January 7, 2024  
Although Lowe had been designing couture-quality gowns for America's most prominent debutantes, heiresses, actresses, and society brides—including Jacqueline Kennedy, Olivia de Havilland, and Marjorie Merriweather Post—for decades, she remained virtually unknown to the wider public. Since then, too little recognition has been given to her influence on American fashion. Winterthur Museum, Garden & Library presents the largest exhibition of Ann Lowe's work to date, featuring 40 iconic gowns, many that have never been on public display, and it will illuminate her evolution as a designer from the 1920s to the 1960s. Visit now through next year, and be a part of this historic event.  
With so much to see and do throughout Wilmington & the Brandywine Valley – you may as well stay a night (or two) and make it a weekend getaway perfect for the whole family! Begin planning your getaway now...