When you think of visiting Greater Wilmington and the Brandywine Valley, the first thing that may come to mind is "What is there to do? It's a small state, so it can't have many attractions to visit or restaurants to try. Right?"  
Wrong!  
It's become a running joke amongst us locals because people are quick to assume there's nothing to do here. But if you've ever visited New Castle County, you know that's just not true!  
Just check out what's coming to Greater Wilmington and the Brandywine Valley in May 2022. 
3 Huge Milestones All in Just ONE Weekend 
100th Annual Wilmington Flower Market - May 5th -7th  
If you have a love of flowers or know someone who does, check out the 100th annual Wilmington Flower Market taking place the first weekend in May. The tradition returns this year to Rockford Park to celebrate the milestone event with flowers for sale, rides for the kids, entertainment and more.  
80th May Market in Historic New Castle – May 6th and 7th  
Another annual event celebrating a milestone is Historic New Castle's May Market! Come out for its 80th year to pick up some unique plants, herbs and botanical bargains. (Perfect for Mom!) Enjoy the spring weather and a walk through this unique historic neighborhood.  
75th Wilmington Garden Day – May 7th  
As if there wasn't enough garden fun to go around already, Wilmington's Garden Day tradition will soon hit the Brandywine Valley for its 75th year.  Spend the day touring houses and gardens throughout the area.  
Jacqueline Kennedy and Henry Francis du Pont: From Winterthur to the White House – On view beginning May 7th  
Winterthur Museum, Garden & Library has had some royal exhibits in the past, but now they're heading to the White House. For the first time, the story of the historic partnership between former First Lady Jacqueline Kennedy and Delaware's Henry Francis du Pont will be told at Winterthur, the inspiration for Mrs. Kennedy's White House design project. Through artifacts, archives, and images, this exhibition will invite visitors to experience the behind-the-scenes collaboration between the two during this captivating period in American history.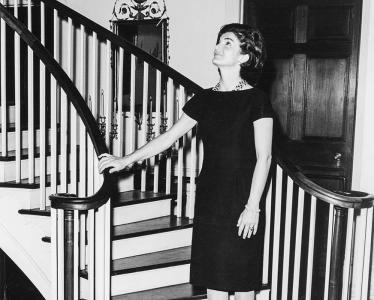 Hagley Alfresco – May 12th  
The spring weather at Hagley Museum and Library makes for the perfect date night. Enjoy the series of outdoor dining and entertainment featuring local restaurants and live music. The May 12th event will feature dining creations from Wilmington's Le Cavalier at the Green Room!  
Growing in the Garden at Rockwood Park and Museum – May 13th  
Rockwood Park and Museum is a true Wilmington hidden gem. Wander through its Heritage Gardens to learn more about the plants collected over the past 170 years by generations of the Shipley and Bringhurst families and the horticulturists working on the property since the one-time family mansion became a museum.  
Wilmington Grand Prix Weekend – May 13th –15th  
Buena Vista Spring Event – May 14th  
Buena Vista Conference Center is a 19th-century grand mansion built by Delaware and U.S. Statesman John Middleton Clayton in 1847. This impressive mansion will be open to visitors on May 14th for nature walks, educational opportunities to learn about the gardens and agricultural history, and for photos and picnics.  
Derby at the Vineyard – May 14th – 15th   
You may have heard of Winterthur's Point-to-Point Steeplechase. This year, Penns Woods Winery has created its own "Derby" complete with horse jumping, live music, vendors, and more. We've also heard there may even be bottomless mimosas involved and chances to win prizes!  
Clue on Stage at Candlelight Theatre – Varying Dates Beginning May 14th   
The Candlelight Theatre brings the classic murder mystery board game Clue to life this May.  Could it be Colonel Mustard in the library with the rope?  Get tickets for a fun evening complete with a buffet dinner.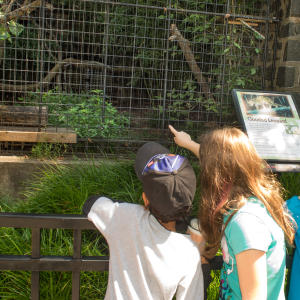 Clues at the Zoo: An Escape Room Experience – May 14th  
Take on an escape room-style adventure at the Brandywine Zoo located just outside of downtown Wilmington. Grab the family, grab some friends and hunt for clues around the zoo to solve puzzles.  
Ladybug Music Festival – May 20th  
Day in Old New Castle – May 21st  
Historic New Castle takes pride in its history. And A Day in Old New Castle is the country's oldest continuous house and garden tour. The neighborhood invites all to explore the private and public homes and buildings. Enjoy reenactments, food trucks, a plein air art competition, and exhibits in The Old Library. 
The Marriage of Figaro at Opera Delaware – May 20th – 22nd 
Opera Delaware is the only professional opera company in the First State and the 11th oldest in the country. This May, find out if Figaro and Susanna will get their happily ever after with a performance of The Marriage of Figaro.   
City Restaurant Week – May 23rd – 28th  
Now, if you haven't heard of City Restaurant Week, you must check it out this spring! This annual event takes the city by storm with amazing deals at local restaurants. 14 participating restaurants and not one chain in sight! At this event now in its 17th year, enjoy prix fixe two-course lunches for $15 and three-course dinners for $35. Start making reservations now for May 23rd –28th.  
Kennett Square Memorial Day Parade – May 30th 
One of the region's largest and best-attended parades is right in Wilmington's backyard,  Kennett Square, Pennsylvania. After a two-year hiatus, we're glad to see this famous parade back in action.  
Seems to us that this little ol' state has enough to fill an entire weekend (or more!) And that's just in the month of May. Plan your next #VisitWilm getaway today, and don't forget to share your pictures with us by tagging @visitwilmingtonde on Instagram.