The Delaware Art Museum, committed to nurturing cultural and civic discourse around art, brings an exciting and rather diverse exhibition to town.
Relational Undercurrents: Contemporary Art of the Caribbean Archipelago
On view June 22 through September 8, 2019
"This stellar exhibition is diverse in theme, style, and medium," explains Margaret Winslow, Curator of Contemporary Art. "The works of art explore themes critical to society today such as race and ethnicity, history, identity, migration, and sustainability."
The museum will show off 21st-century art by artists with roots in Haiti, the Dominican Republic, Cuba, Puerto Rico, Curaçao, Aruba, St. Maarten, St. Martin, Martinique, Guadeloupe, Trinidad, Jamaica, The Bahamas, Barbados, and St. Vincent.
Relational Undercurrents Programs and Events
Artist Talks
Join Caribbean artists for a Talk in this FREE special exhibition.
Sunday, June 23, 2:00 p.m.     Juana Valdes
Sunday, June 30, 2:00 p.m.     Scherezade Garcia
Sunday, July 28, 1:00 p.m.       Nicole Awai
Special Exhibition Tours
Tour the special exhibit with a Guide in English, Spanish, or Haitian Creole. Free after admission.
English:
Saturdays, June 22-Sept. 7, at 2:00 p.m.
Spanish:
 Sundays, July 21 & 28, Aug. 11, 18, 25, at 2:00 p.m. / Thursdays, August 1 & 22, at 6:00 p.m.
Haitian Creole:
Sundays, July 7 & August 4 at 2:00 p.m. / Thursday, July 25 at 6:30 p.m.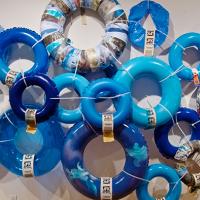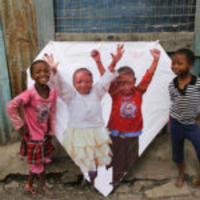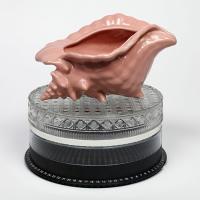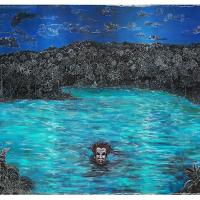 Los Plenaros de la 21: Thursday, July 11, 8:00 p.m.
Get out your dancing shoes for the infectious sounds of Puerto Rican bomba and plena! After the performance, enjoy a DJ'd dance after party. $30 Members, $35 Non-Members, $25 Students.
Fanm D'Ayiti by Nathalie Joachim with the Spektral Quartet: Thursday, July 25, 8:00 p.m.
This project celebrates the women of Haitian song and explores their individual stories as they relate to Afro-Caribbean culture, society, history, and music, by giving them a long deserved international platform. $30 Member, $35 Non-Member, $25 College Student & Youth.
African & Caribbean Festival: Saturday, August 3, 2:00 p.m. - 6:00 p.m.
Celebrate African and Caribbean culture through music, food, and art in the Copeland Sculpture Garden. Step inside for a tour of the special exhibition. Presented with the Delaware African Caribbean Coalition. Free.
The Light Fantastical by Makeda Thomas: Friday, August 16, 8:00p.m.
Through multiple presentations, dance artist Makeda Thomas will use live performance, text, and installation to examine culture and identity through the lens of the fantastical. The Light Fantastical is an open series of artistic explorations of the metaphors for art and technology that come out of Afrofuturist culture--or, more appropriately, "Caribbean Futurisms"--which considers how Caribbean cultural forms navigate time and space and innovate new histories, sciences, and aesthetics. Tickets: $25 Museum Members, $30 Non-Members, $20 Students
Did you know that the Delaware Art Museum is one of 12 participating attractions in this years' Brandywine Treasure Trail Passport? Learn more about this amazing offer here.
Don't forget to tag us on Instagram in all your amazing #VisitWilm adventures!
Haven't had enough of Wilmington? Request your FREE Visitors Guide and plan your next trip today!