Opening on February 4, 2023, at the Brandywine Museum of Art, Andrew Wyeth: Home Places presents nearly 50 paintings and drawings of local buildings that inspired Wyeth time and again over seven decades of his career! The artworks in this exhibition are drawn exclusively from the nearly 7,000-object Andrew and Betsy Wyeth Collection of the Wyeth Foundation for American Art. Many of these pieces have never been exhibited before, offering a first glimpse at a remarkable treasure trove that will shed new light on the collaborative creative process of Andrew and Betsy Wyeth!
Home Places will be on view through July 13, 2023 and shares the story of a remarkable, immersive and intensive artistic practice that ranged across the full array of media Andrew Wyeth practiced. Over the course of a long and diverse career of many chapters, Wyeth repeatedly depicted a small group of historic houses in the vicinity of his hometown of Chadds Ford, Pennsylvania. In these weathered buildings others might have overlooked or even scorned in the face of gentrification and commercial development of the region, Wyeth found layers of emotion and association. These structures served as a means of pursuing his abiding attention to that which lies beneath the surface of things. Through living in this landscape his whole life, he engaged in an artistic practice of uncommon focus over an extended timescale, coming to know deeply the evocative buildings in a radius of just a few square miles and rendering them in an astonishing variety of compositions, handlings and approaches.
Among the previously unexhibited works on view are the charming early oil The Miller's Son, painted when Wyeth was just 17 years old, and the stunning watercolor Noah's Ark Study made at age 87—both depicting the same property, Brinton's Mill. The Wyeths came to own and restore this property for use as their primary residence and it is among the many contributions of Betsy James Wyeth, whose distinct role in stewarding historic properties in Pennsylvania and Maine, which informed her husband's painting practice, is a key context of this exhibition.  
This is the first exhibition at the Brandywine curated by William L. Coleman, Ph.D., the Museum's inaugural Wyeth Foundation Curator and Director of the Andrew and Betsy Wyeth Study Center. "Home Places makes use of the astonishing holdings of the Andrew and Betsy Wyeth Collection to get beyond the received wisdom about this iconic artistic life," said Coleman "The rarely or never before seen works on view collectively show an artist of rigorous focus on a highly individual creative path: thinking with buildings and drawing out the stories that houses can tell through an iterative process." 
In his new role at the Brandywine, Coleman is responsible for stewarding the Andrew and Betsy Wyeth Collection, which is housed in the Wyeth Study Center's two facilities: one located at the B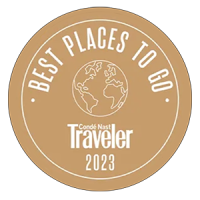 randywine in Chadds Ford, Pennsylvania and the other on the Farnsworth Art Museum's campus in Rockland, Maine – the two geographic regions where Wyeth lived and painted. Part of a new partnership between the Wyeth Foundation for American Art and Brandywine, Coleman was brought on board to oversee the study of this remarkable collection and to lead scholarship on one of America's most iconic artists. 
Make your visit to this never-before-seen exhibit part of a getaway to the beautiful Wilmington and Brandywine Valley region. Condé Nast Traveler recently named Wilmington, Delaware one of the 23 best places to go in 2023. The area offers world-class museums, famed du Pont family estates, beautiful gardens, tax-free shopping and so much more.
Header Image: Andrew Wyeth, Swifts – First Version, 1991, watercolor on paper. Collection of the Wyeth Foundation for American Art B3122r © Andrew Wyeth/Artists Rights Society (ARS)