Located just 20 minutes southwest of Downtown Wilmington, Casino at Delaware Park offers a broad range of exciting activities from casino games and sports betting to championship golf and elegant dining.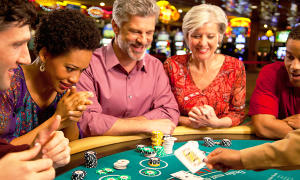 That excitement heats up even more when the live horse racing events start up in June and run through the end of October. This year, you can catch live racing at Delaware Park every Monday, Wednesday, Thursday, and Saturday from now through October 21.
If you are like most casino patrons, you have probably been curious about the idea of live horse racing, but also intimidated by the fact that you don't know much about it. To help clear that up for you, we have put together some simple pointers to help you get acclimated fast and enjoy your first trip to the track!
Know the Schedule
The obvious mistake that you want to avoid is to show up at the track on a day when there are no races scheduled. You aren't going to have any fun betting on horses that aren't running, so make sure you double check with the Delaware Park calendar to be sure there are going to be some races.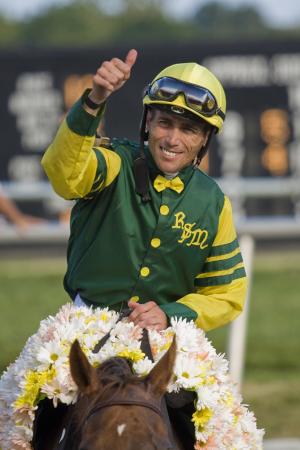 Win, Place, or Show
The three most common types of horse racing bets are picking a single horse to Win, Place, or Show. If you pick a horse to win, it must win the race outright for your bet to return a profit. However, a bet to place will pay if the horse is either first or second, and a bet to show will pay if your horse finishes in any of the top three positions.
Betting on a horse to either place or show will give you a lower return on investment than betting for the win, but you will also find yourself cashing a lot more winning tickets that way, so these are excellent options for novice bettors.
Steer Clear of Bets You Don't Understand
During your time at the track, you are likely going to hear people talking about exotic-sounding bets like Quinellas, Exactas, Trifectas, and Superfectas. These bets can provide enormous profit potential for seasoned bettors, but they are typically nothing more than sucker bets and lottery tickets for inexperienced gamblers.
Use the Right Lingo

When placing your first few bets, you are going to want to sound like you have at least some idea what you are doing. The correct way to place your bet is to say the racetrack, followed by the race, the wager amount, the type of bet, and the horse you are choosing.
So for your first bet, you might say something like, "Delaware Park in the 4th Race, I'd like $2 to show on the No. 6 horse."
Check Your Tickets
One of the most common rookie mistakes that you will want to avoid is walking away from the window without checking to confirm that your bet was recorded correctly. There are many ways that you could have been misheard or misunderstood when placing your bet, so make sure everything is right on paper while you still have a chance to correct any errors.
Read the Daily Racing Form
As a beginner, you probably aren't going to get a lot of actionable knowledge from reading that magazine all the serious bettors are studying. However, taking some time to analyze the information about each of the horses racing that day can give you a better idea of how the whole process works, so grab a copy and start reading.
Don't Be Afraid to Ask Questions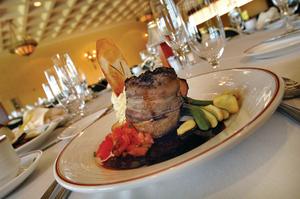 Everyone you see at the track was a beginner at some point, so don't be afraid to ask questions. Most seasoned handicappers are thrilled to have someone to share their knowledge with, but be cautious of anyone peddling too many "tips"!
With this basic knowledge under your belt, you should be all set to enjoy a great day at the track. And don't forget that Delaware Park is also a great place to grab dinner and play some casino games both before and after the races.