In years past when the lines running down the center of King Street transformed from white to green, the Irish were not far behind. Though COVID may have changed things temporarily, the celebration will continue. Check out these local favorites bringing the (socially distanced) St. Paddy's tradition back to greater Wilmington for 2021!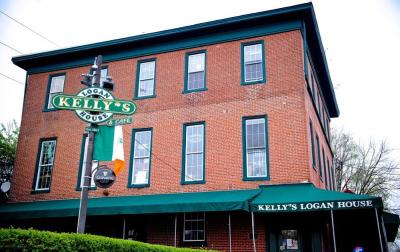 Trolley Square, an area known for its spirited and lively vibe, houses two famed Irish pubs well-known for their St. Patrick's Day festivities.
Kelly's Logan House is Delaware's oldest Irish bar and the oldest continuously family-owned Irish bar in the country. The bar has been the state's hub for St. Patrick's Day for nearly 150 years.
Catherine Rooney's, named after two strong Irish mothers, continues to carry the spirit of their ancestors with a relaxed atmosphere, Irish craic, great food, and drinks.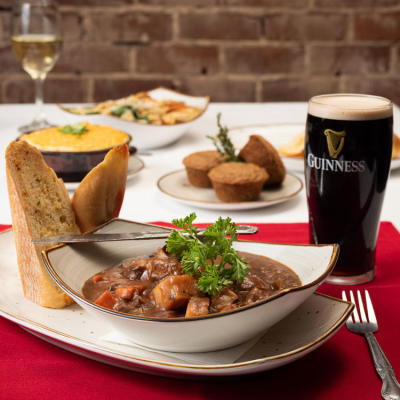 Both Logan House and Catherine Rooney's pay tribute to their roots with classic Irish menu items: from Irish whiskey to a Celtic Burger with Guinness cheddar and Irish rashers. Be sure to make reservations or grab takeout for March 17th.  
Right up the road in Centreville, Delaware lies Centreville Café, a restaurant based on local ingredients and back-to-basic recipes. In celebration of the Irish holiday, the café is gearing up with a delicious Irish "Car Bomb" cupcake dessert (Guinness chocolate cake with Bailey's Irish Cream icing… Yum!)
So, if the Irish pubs and boozy desserts just aren't enough for an all-day celebration, Wilmington Brew Works is taking on the Luck of the Irish with their Irish Oatmeal Stout. Celebrate from the top of the mornin' until late in the evening. Start and/or end the day with this local brewery.
Whether you are Irish, a wee bit Irish, or just pretending to be Irish, it will soon be time to celebrate. So, get out your green, do an Irish jig, and come join the festivities in Wilmington, Delaware!
Kelly's Logan House Photo, Courtesy of delawareonline.com. Guinness Photo, Courtesy of catherinerooneys.com.
Know Before You Go