When the lines running down the center of King Street transform from white to green, we know the Irish are not far behind and the celebration is on!  Sponsored by the Irish Culture Club of Delaware, the annual St. Patrick's Day parade steps off at noon in downtown Wilmington on March 12, ending with a traditional Irish hooley (celebration) with music and step dancing until 3 PM.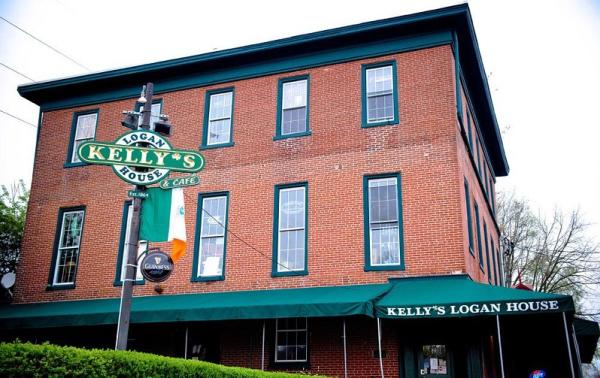 Continue the festivities into the evening with Out & About Magazine's St. Paddy's Day Loop, an annual bar crawl featuring local pubs in Trolley Square, an area known for its spirited and lively vibe, and  location in downtown Wilmington. Highlights include Trolley Square Oyster House, DE.CO downtown and Trolley Tap House. 
For more St. Patrick's festivities visit these local favorites: 
Catherine Rooney's, named after two strong Irish mothers, continues to carry the spirit of their ancestors with a relaxed atmosphere, Irish craic, great food, and drinks. 
Kelly's Logan House is Delaware's oldest Irish bar and the oldest continuously family-owned Irish bar in the country. The bar has been the state's hub for St. Patrick's Day for nearly 150 years.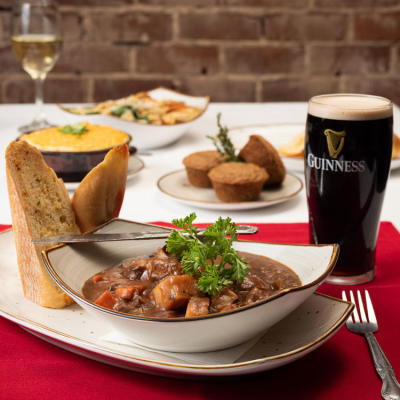 Both Logan House and Catherine Rooney's pay tribute to their roots with classic Irish menu items that include Irish whiskey to a Celtic Burger with Guinness cheddar and Irish rashers. Be sure to make reservations or grab takeout for March 17th.   
If you're looking for something more out of the box this year, pop over to the Historic New Castle neighborhood and check out Jessop's Tavern. The Colonial restaurant is whipping up an Irish staple  - corned beef and cabbage - while also creating their a few of their own, Guinness Lamb Stew and Irish Chicken & Dumplings - just to name a few. Either way you can't go wrong with a feast at Jessop's. Oh! Don't forget to try the Bailey's Irish Cream Cheesecake for dessert.  
If the Irish pubs and boozy desserts aren't enough for an all-day St. Paddy's Day celebration, head to Wilmington Brew Works for an Irish  Mule cocktail to close out the day. Celebrate from the top of the mornin' until late in the evening.   
Whether you are Irish, a wee bit Irish, or just pretending to be Irish, it's always fun to   celebrate. So, get out your green, do an Irish jig, and come join the festivities in Wilmington, Delaware!