The days are getting longer, the weather is heating up, people are getting out and about again … spring has arrived in Wilmington's Trolley Square!
The patios, decks and outdoor dining areas of this hip neighborhood's many restaurants and watering holes are excellent spots to soak up the sun over your favorite libation. Just strolling the neighborhood's tree-lined brick sidewalks and admiring its quaint townhomes, most built between 1870 and 1900, can also be a fun way to spend an afternoon.
If you've never been to Trolley (as we locals call it), you should check it out this spring. You'll love its youthful vibe. And it's a very walkable neighborhood. Just park your car and go.
Wondering what to see and do in the area? Here are some of our favorite spots. But once you get out exploring, we're sure you'll find some of your own too!
See and Do
Brandywine Park is the gem of Trolley Square and one of the prettiest spots in all of Wilmington. The Brandywine River runs through the heart of the park, creating the perfect environment for a leisurely picnic or peaceful stroll along the pathways that border both sides of the river. The swinging bridge that crosses the river is a favorite Instagram selfie spot. The Sugar Bowl gazebo, in the east end of the park, is another popular spot for photographs. You should also pay a visit to the recently restored Josephine Fountain, flanked by Yoshino cherry trees. It's absolutely gorgeous, especially when the trees are in full bloom.
Brandywine Zoo is within the grounds of Brandywine Park and an absolute gem. Don't miss the banter of the endangered lemurs, new to the zoo in 2020 along with the other residents of the Madagascar exhibit … the Radiated Tortoises found only in Madagascar, and the Helmeted Guinea Fowl (they have been reported to eat more than 1,000 ticks a day!). Other crowd favorites include the zoo's two white-faced saki monkeys, a Serval cat named Savannah, and two adorable red pandas (most closely related to raccoons).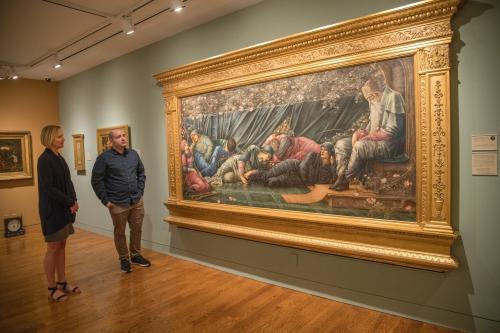 The Delaware Art Museum, while technically not in Trolley, is just a short walk away on Kentmere Parkway. This museum is currently going through a reimagining/reinstallation through summer 2021. Come see it as it evolves. The museum is perhaps best known for its collection of Pre-Raphaelite paintings, the largest outside of Great Britain. It also has a lovely outdoor sculpture garden perfect for a restorative stroll.
Eat and Drink
Crow Bar is brought to you by the same team that brought La Fia, one of the city's best restaurants, to Wilmington. The menu pairs sophisticated craft cocktails with sumptuous small plates and signature dishes including our favorite: the sweet and spicy tempura shrimp tacos. They also have a weekly (gourmet, of course) hot dog special.
El Diablo Burritos has four locations in northern Delaware. This location, in the heart of the Trolley Square strip, is a great place to refuel (dine-in or take out) after a day of exploring or after taking part in Trolley Square's legendary Happy Hour. More than just burritos, the menu has tacos, bowls, quesadillas, salads, chips, and sweets to choose from. Everything is made from scratch.
Guadiello's, hidden at the back of a Trolley Square strip mall, is one of the best kept secrets in Delaware. This low-key sandwich shop has been serving up some of the best Italian subs in the state since 1982. It's one of these places that if you aren't in the know, well . . . you don't go. Definitely give the Special Italian a try.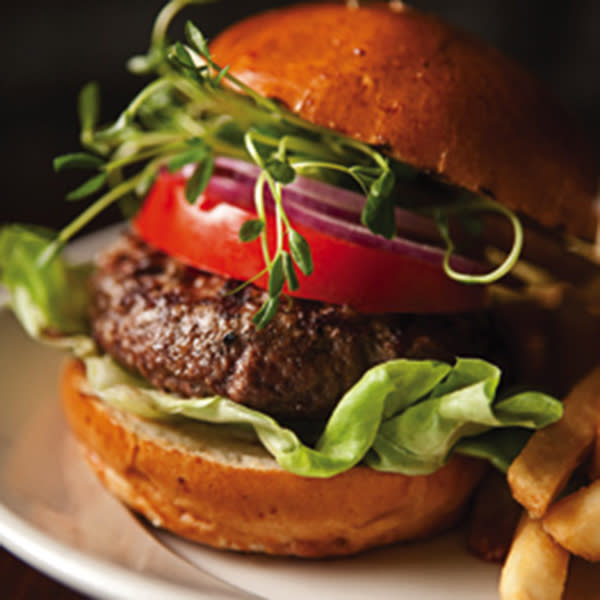 Kid Shelleen's Charcoal House and Saloon, on the edge of Trolley Square, has been a Wilmington institution for decades. At all times of the year, in all kinds of weather, you'll see people lining up outside Saturday and Sunday mornings for its locally famous brunch. The lovely covered patio is the perfect place to tuck in to a refreshing beer and a Kid Shelleen's burger, widely regarded as one of the best in the region.
Piccolina Toscana is another long-standing Wilmington favorite. It's our go-to place for fresh pasta, and the pizza here is really good too. If you are feeding a crew, they've got great weekly promotions on select days of the week. If you are in a hurry, pick up a quick meal next door at Toscana To-Go. Or dine outside, and people watch on the lovely landscaped area out front.
Trolley Square Oyster House is known for – well – its oysters. They've also got a full menu with all our favorites from land and sea. Its second-story deck offers one of the best outdoor dining spots in the neighborhood. Downstairs, the brick-lined walls of the cozy bar and big screen TVs create the perfect setting for sampling seafood, sipping beer, and watching the game with friends.
Shop
Schoonover Studios is an art gallery offering a fine selection of American illustrations with an emphasis on the Howard Pyle School. Pyle (1854-1911), known as the Father of American Illustration, had approximately two hundred students during his teaching career, several of whom many became famous. One of the most noted of his students was Frank Schoonover. Little known fact: Schoonover once owned the space where the studio now resides. Artist N.C. Wyeth also rented studio space here. Collectors, as well as visitors, are welcomed to visit. Just call ahead to check hours.
Trudy is the place to go in Trolley for hip styles for both him and her. It's the perfect spot to pick up a cute (or dashing) new outfit to go bar hopping at this neighborhood's many trendy watering holes.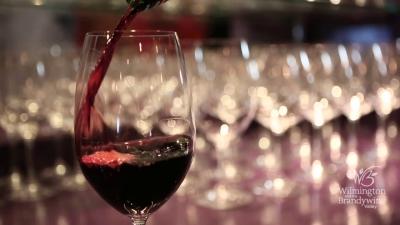 Moore Brothers Wine Company is a wine lover's dream. This specialty wine shop only carries small artisan producers. Most make less than 6,000 cases per year. The shop is co-owned by Greg Moore, the former sommelier and general manager of Philadelphia's internationally renowned French restaurant Le Bec-Fin (which closed its doors in 2013 after 43 years in business).
Remember That! is filled with unique new and vintage items provided by local artisans. Here you'll find everything from painted vintage furniture and jewelry to clothing and accessories. Those that enjoy hunting for one-of-a-kind items can spend hours browsing through this bazaar-like store.
The Delaware Avenue Farmer's Market, open May through September, is right on the Trolley Square main drag, at Scott Street one block north of Kelly's Logan House. Come mingle with the locals as you shop for locally grown fresh produce, herbs, flowers, plants, baked goods and more.
Trolley Square is one of several great walkable and historic neighborhoods in the City of Wilmington. Others, though primarily residential, are 40 Acres (next to Trolley), the Highlands, Wawaset Park, and Trinity Vicinity. All are worth a stroll on a fine day to admire the curb appeal of the well-cared-for homes that date back to an earlier era. It's a great way to live like a local and get a real taste of our city. For more information on things to do and see (and where to stay) while you are here, go to www.visitwilmingtonde.com.