The Greater Wilmington area has a little bit of everything when it comes to art.  From theatre to museums and everything in-between be sure to add Wilmington & the Brandywine Valley on your art and cultural travel list.
"In Opera We Trust." Opera Delaware is a professional non-profit opera company with a reputation for excellence in both opera and arts education, known for the production of grand opera and intimate opera concerts, featuring established and emerging talent.  
Every spring, OperaDelaware, the nation's 11th-oldest opera company hosts a festival that allows operagoers to see two main-stage productions in a single weekend. This year, OperaDelaware will be celebrating a bold exploration of law, redemption, and unlikely friendships in a divided world, spotlighting works that are accessible to newcomers but will also thrill lifelong opera fans.
On the docket:
A delightful double bill of SCALIA/GINSBURG (composer Derrick Wang's one-act opera about the friendship between Justices Ruth Bader Ginsburg and Antonin Scalia) paired with TRIAL BY JURY (Gilbert & Sullivan's hilarious courtroom comedy). The company will also present one of the most successful contemporary operas of our time, Jake Heggie's DEAD MAN WALKING. Based on the book by Sister Helen Prejean with a libretto by Terrence McNally, this modern masterpiece about a death row inmate and the nun who becomes his reluctant spiritual adviser "makes the most concentrated impact of any piece of American music theater since West Side Story." [The Guardian]
2019 FESTIVAL (April 27-May 4)

DEAD MAN WALKING
Saturday, April 27 at 7:30 pm
Saturday, May 4 at 2 pm
SCALIA/GINSBURG & TRIAL BY JURY
Sunday, April 28 at 2 pm
Friday, May 3 at 7:30 pm

JUST ADDED: LEADING LADIES OFFSTAGE
Thursday, May 2 at 7:30 pm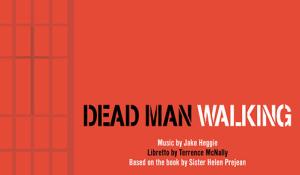 DEAD MAN WALKING stars OperaDelaware audience favorites Timothy Mix (Amleto, 2016) as Joseph De Rocher and Aleks Romano (Semiramide, 2017) as Sister Helen Prejean. Adrienne Danrich (This Little Light of Mine, 2015) returns to sing the role of Sister Rose. Mezzo-soprano Jenni Bank makes her OperaDelaware debut as Mrs. De Rocher. Maestro Jerome Shannon (L'elisir d'amore, 2014) conducts the OperaDelaware Chorus and Orchestra, and Octavio Cardenas directs.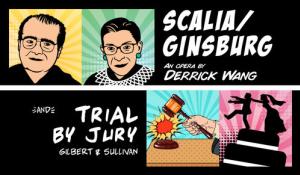 Comic double bill: SCALIA/GINSBURG will feature Soprano Jennifer Zetlan as Justice Ruth Bader Ginsburg. A frequent performer at the Metropolitan Opera, Ms. Zetlan, a Delaware native, got her start in OperaDelaware's Family Opera Theater Program, starring in the world premiere of Libby Larsen's A Wrinkle in Time (1992). The role of Justice Antonin Scalia will be sung by Brian Cheney (Werther, 2017), and the Commentator will be sung by OperaDelaware favorite Ben Wager, a graduate of Philadelphia's prestigious Academy of Vocal Arts, who started his impressive career as a member of OperaDelaware's chorus. SCALIA/GINSBURG will be directed by Fenlon Lamb and conducted by Sara Jobin. Ms. Jobin also conducts Gilbert & Sullivan's TRIAL BY JURY, which will be directed by Cynthia du Pont Tobias, and features artists from the company's new Young Artist Training Program along with the OperaDelaware Chorus and Orchestra. This production is funded in part by a $14,000 Art Works Grant from the National Endowment of the Arts, marking the fourth year in a row that OperaDelaware has been awarded this prestigious grant. 
Added performance! LEADING LADIES OFFSTAGE on May 2: OperaDelaware is thrilled to announce an addition to the 2019 Festival lineup, LEADING LADIES OFFSTAGE, featuring Aleks Romano (DEAD MAN WALKING) and Jennifer Zetlan (SCALIA/GINSBURG). Ms. Romano will perform Jake Heggie's Camille Claudel: Into the Fire, a song cycle for mezzo-soprano and string quartet, with texts by Gene Scheer; based on the life and work of French sculptor Claudel. Ms. Zetlan will sing Nico Muhly's Far Away Songs, which were written for her by the composer in 2012, accompanied by string quartet and piano. LEADING LADIES OFFSTAGE will also feature OperaDelaware Principal Pianist & Chorus Master, Aurelien Eulert. This special, one-night-only performance will take place on Thursday, May 2 at 7:30 pm at the OperaDelaware Studios.
Make it a Weekend Getaway!
For more information or help planning your getaway check out our Digital Visitor's Guide. And for tickets to the 2019 OperaDelaware Festival click here.