The Illuminated Fountain Performances at Longwood Gardens have returned!
If you have not seen one of these dazzling shows yet, it is an absolute must-do activity. There really is no better way to spend a summer night in Greater Wilmington and the Brandywine Valley!
Longwood Gardens is home to the most significant fountain collection in North America. Every Friday and Saturday after the sun sets, guests are treated to a fabulous display of water in a rainbow of colors, all set to music spanning from classical to rock. Each show offers a different experience.
Performances start at 9:15 p.m. and last for 30 minutes. Before you grab your spot on the lawn to watch the magic, be sure to take in the gardens themselves. By night, they take on an entirely different appearance that is almost otherworldly.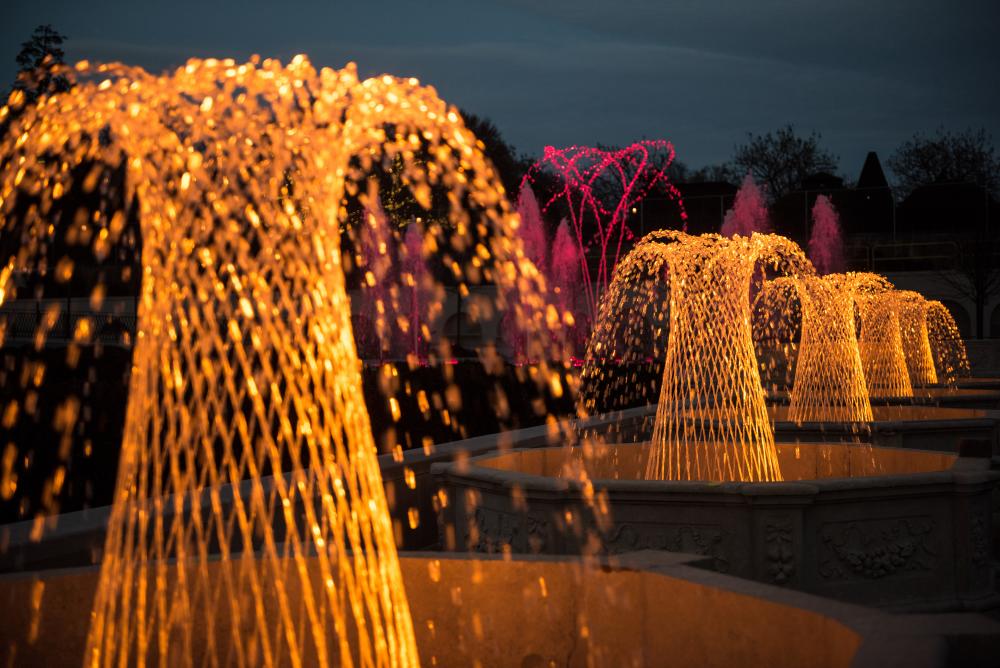 Illuminated Fountain Performances are free with admission to the gardens. Reservations are required. For tickets, visit longwoodgardens.org. For details on upcoming performances, go to longwoodgardens.org/events-performances/events/illuminated-fountain-performances.
And there is so much to see and do this summer in the Greater Wilmington and the Brandywine Valley, why not make a weekend of it? Go to www.visitwilmingtonde.com for trip ideas and a listing of area accommodations, some of which offer special Longwood Gardens packages.
Note Regarding COVID-19 Safety Protocols
Visitors to Longwood Gardens are asked to wear masks, make room for one another, practice good hygiene, follow one-way paths, and mind signage. Longwood Gardens has also put together special visitor guidelines to help guests prepare and know what to expect before arrival, upon arrival and during their visit.