The creativity (and good taste) of women entrepreneurs in Greater Wilmington and the Brandywine Valley shines through in the great variety of woman-owned retail shops and restaurants that can be found throughout our region. Here's a sampling of what's on offer here as well as a little bit about the entrepreneurs that are making their mark on our tourism and hospitality industry. They represent some of the best Northern Delaware has to offer. Be sure to pay them a visit: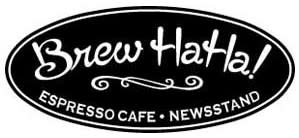 Brew Ha Ha!
This home-grown chain of cafés, known for their excellent locally roasted coffee, has been named Best of Delaware for 23 years straight. Owner Alisa Morkides was inspired to open her first coffee shop (in Greenville) after a trip to Tuscany. She now has nine locations.
Centreville Café
The Centreville Café and owner Susan Teiser have been featured many times in the local and national media, ranging from The New York Times to Philadelphia's NBC Channel 10. Her café is open 364 days a year, serving delicious eat-in breakfast and lunch as well as gourmet heat-and-serve dinners to go, domestic and imported cheeses, and fancy baked goods.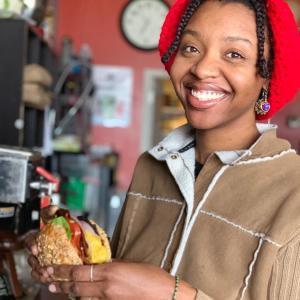 Drop Squad Kitchen
Owner Abundancechild Xi-El says her passion lies in "the alchemy of using plants in creating works of art that satisfy the palate." And she has truly achieved culinary alchemy. The vegan dishes she serves are so flavorful and filling you would never guess they are all plant based. Interested in learning to prepare vegan dishes at home? She also hosts cooking classes.
fit Delaware
Professional trainer Charlotte Maher has been helping people achieve their fitness goals for more than 25 years. Her full-service, one-of-a-kind gym offers personalized health and fitness services including one-on-one training, group classes, sports specific programs, weight loss seminars, and a variety of educational workshops.
Home Grown Café
Sasha Aber started this Main Street, Newark mainstay in 2000. It features made-from-scratch food for all dietary lifestyles. The restaurant's colorful walls are decorated with original art, and local musicians provide entertainment on select days. Aber's café is known for its amazing brunch, available both Saturday and Sunday.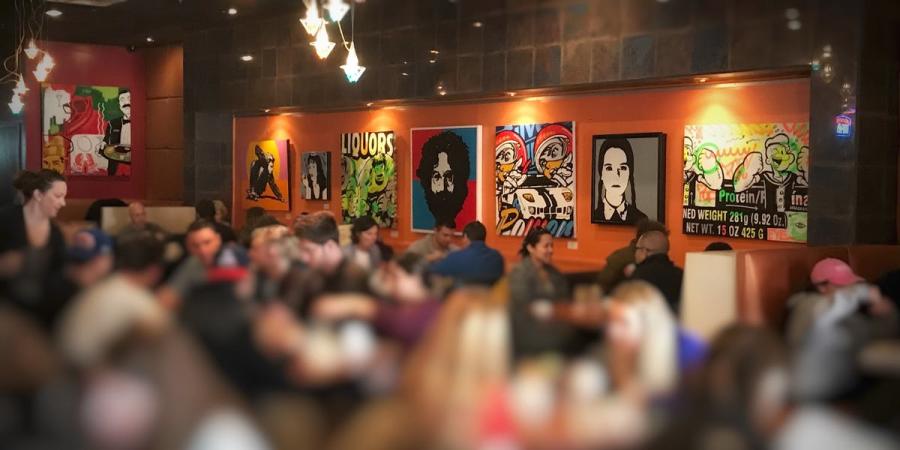 Houppette
Owners Cristi Miller and Elizabeth Johnson are the founders of this luxury cosmetics boutique that is the region's go-to spot for quality skincare and makeup. They also carry fabulous accessories, lingerie and loungewear. If you were wondering, Houppette (pronounced ou-pet) is French for powder puff.
Janssen's Fine Foods
Janssen's a has been a Greater Wilmington landmark for over 50 years. Paula Janssen is the third generation of her family to run this gourmet grocer that prides itself on personalized service. In addition to gourmet items, a great selection of cheeses, produce, butcher-quality meats, and fresh seafood, Janssen's has a full-service florist shop, an on-site café, and catering services.
Levitea
Tynisha Lomax, a believer in tea's healing properties and a supporter of tea culture, founded her company to create a space for tea drinkers, new and old, to celebrate their love for loose leaf, art and community. She and her team research and taste test every tea to ensure tea lovers are getting the best tea Levitea can provide. Click here to buy her teas online.
Liquid Alchemy
Terry Sorantino is one half of the duo that owns this Wilmington-based mead and cider producer. It all started with a vacation to Maine and a taste of "Lavender Lemonade Mead," and their passion for mead was born. After some experimentation, Terry and her partner Jeff won Grand Champion at the prestigious Texas Mead Cup annual competition with their Thai-Grr mead. The opening of Liquid Alchemy soon followed. Stop by to taste their award-winning creations and nosh from the guest food trucks that are regularly on site.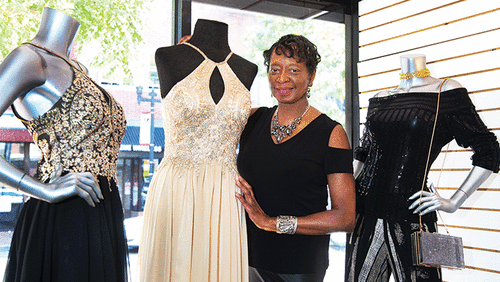 Morgan's of Delaware
Martha Morgan has been queen of the Wilmington fashion scene since she first opened up shop in 1979. Her expert eye and carefully curated selection of women's clothing have been attracting fashionistas of all ages for decades. Whether you are looking for cocktail attire, business wear, or something more casual, you will find it here.
Peter Kate
Sissy Aerenson started this upscale women's boutique with her mom, Kathy Savage, 20 years ago this year. Looking for the most on-trend styles? No need to venture to N.Y.C. Sissy brings it to you between the four walls of her modish shop off Route 202. Online shopping is also available. Side note: First Lady Dr. Jill Biden has been a fan of Peter Kate since it first opened its doors.
The Pink Turtle
The Pink Turtle is a hip women's and children's boutique that sells personalized jewelry, monogrammed clothing and gifts, totes, apparel and shoes, gifts for babies, and home accessories. It is owned and operated by friends Christine Kendle and Carey Pauley. The boutique's name is a tribute to Carey's daughter, Savannah, who passed away in 2009 at the age of 10 after a courageous battle with cancer.
Pizza by Elizabeths
Betsy Leroy is the "Queen" Elizabeth behind this upscale pizza spot where all the pizza pies are named after famous Elizabeths. She must be doing something right! Pizza by Elizabeths has been drawing in dedicated fans of its wood-fired pizzas for more than 25 years now.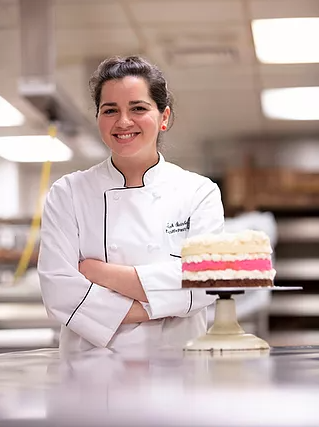 Spark'd
Just down the street from the venerable HOTEL DUPONT, where she serves as executive pastry chef, Leah Steinberger opened this delectable sweet stand in the DE.CO food hall. Stop in here for yummy cookies, muffins, brownies … and a stiff cup of La Colombe coffee to recharge your batteries. Celebrating a special occasion? You can special order cakes, pies and other custom-made desserts here as well. Spark'd also carries the HOTEL DUPONT's famous macaroons.
Town and Shore Handcrafted
Designer Liv McClintock is a self-taught leather craftswoman and a Delaware native. Her collection of limited-edition handbags, jewelry and accessories is inspired by cosmopolitan cities, historic beach towns and the vibrant flora of the South. Buy her artisan goods online and look for her new boutique, opening soon on Wilmington's Market Street.
V&M Bistro
V&M is short for Vincenza & Margherita Carrieri-Russo, the sister duo at the helm of this award-winning Italian-American bistro known for its handmade breads, freshly made pastas and creative cocktails. These third-generation restaurateurs keep it all in the family. Dad is the executive chef, and their two brothers keep the front and back of the house running smoothly.
Simply Home
Does your home environment need a little pick me up? Look no further than Terri Sisson and her home furnishings boutique. Her interior design skills make her one of the most sought-after décor specialists in the region. She'll have your abode HGTV-ready in no time.
Do these successful Delaware-based woman entrepreneurs have you inspired? Come check out what they have to offer first-hand, and explore more of Greater Wilmington and the Brandywine Valley while you are here. For more ideas on what to do and where to eat (and where to stay), check out VisitWilmingtonDE.com and use our live chat for tailored travel assistance.
Know Before You Go