There's still a lot to do on Wilmington's Riverfront. Come check it out!
First up.... You can head down to the Christina Riverwalk and Jack A. Markell Nature Trail. The 1.75-mile Riverwalk offers beautiful views of the river and a chance to spot blue herons, osprey, ducks and more. Oh, and be sure to keep an eye out for the ubiquitous family of groundhogs that have claimed the banks of the Christina River near the cluster of hotels as their home. You can usually see them peeping their heads out of their burrows to check out the passersby.
The Jack A. Markell Trail is 7.9 miles one way and connects with the Riverwalk at the DuPont Environmental Education Center. It then runs through the wetlands of the Russell Peterson Wildlife Refuge and stretches down to historic New Castle. It's very walkable and a great round-trip bike route too.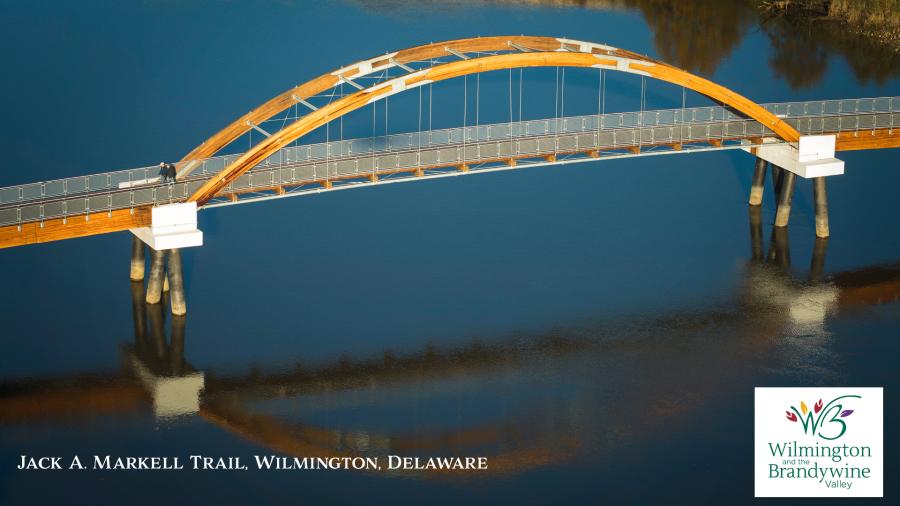 While you visit, please remember to recreate responsibly, maintaining a distance of six feet from other guests. Social distancing markers have been put down in several places along the Riverfront, making it easy to follow these guidelines. And if you are not feeling well, please stay home.
While the Delaware Children's Museum is closed to the public for now, check out its Facebook page for fun activities you can do with your kids at home, including instructional videos that show step-by-step how you can recreate them.
At The Riverfront Market, many vendors are responsibly serving carryout options with daily specials Monday through Friday from 9:00 a.m. - 6:00 p.m and Saturday 9:00 a.m. - 4:00 p.m.  There are many options for lunch and dinner: produce, salads, sandwiches, seafood, bagels, coffee, pizza, sushi, Mexican and Thai foods, gourmet treats and more. The market is located at Market Street, across from Tubman-Garrett Park.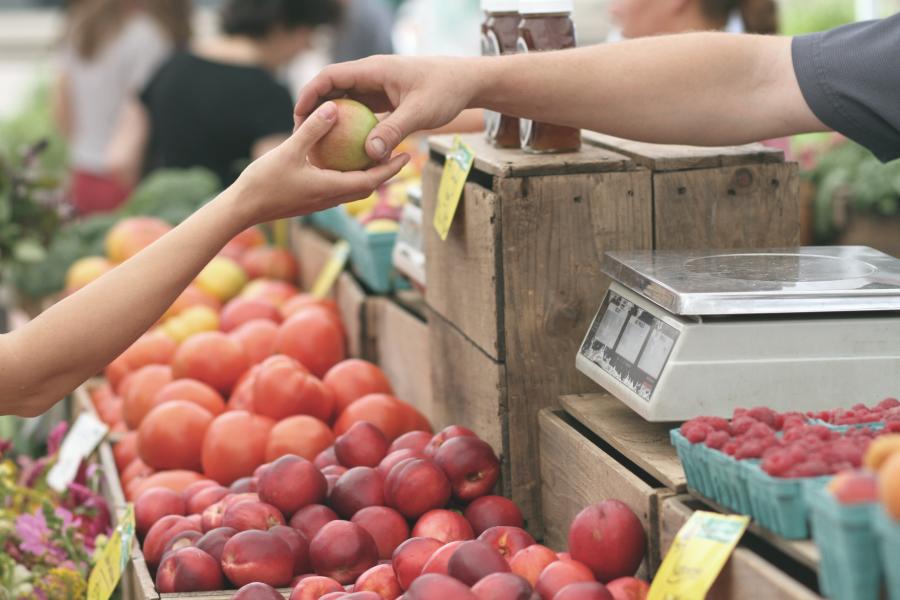 There are also lots of restaurants for takeout, curbside pickup and delivery. Choices range from fine dining to casual, kid-friendly fare. Here's a complete listing:
Iron Hill Brewery
620 Justison Street, 302-472-2739
Open 11 a.m. to 7:30 p.m. for takeout and curbside pickup, offering food, beer, make-at-home meal kits, and grocery essentials to go!
Del Pez Mexican Gastropub
400 Justison Street, 302-691-7974
Open Tuesday to Sunday, 12 p.m. to 8:30 p.m. for takeout and curbside pickup. Free chips, salsa and churros with any orders of $20 or more when you call in your order. Beer, margaritas and cocktail kits are also available to go!
Banks Seafood Kitchen & Raw Bar
101 South Market Street, 302-777-1500
Offering takeout and curbside pickup for lunch and dinner. In addition to menu items, customers can also choose from ready-to-cook meals, hard-to-find frozen fish like Faroe Island salmon and Barramundi, as well as house-made desserts. Receive a FREE $20 gift card with purchase of $100 gift card, available in-store, mailed, or online e-cards. Call for hours.
Timothy's on the Riverfront
930 Justison Street, 302-429-7427
Offering 15% off your first order on takeout, and delivery daily 11:30am-8:00pm through DoorDash, UberEats, and ChowNow. Also offering a FREE roll of toilet paper with orders of $20 or more while supplies last.
Ubon Thai Kitchen & Bar
936 Justison Street, 302-656-1706
Open Tuesday-Thursday, 12:00-8:00pm and Friday-Saturday, 12:00-9:00pm for takeout and delivery through PostMates and GrubHub.
Ciro Food & Drink
321 A Justison Street, 302-543-6071
Offering takeout specials daily. Fine wines and beer by the bottle are also available to go.
Dockland's Riverfront
110 West Street, 302-658-6626
Offering takeout and delivery of food, beer, wine, and cocktails!
Drop Squad Kitchen
928 Justison Street, 302-984-2773
Offering takeout and delivery of vegan cuisine daily. Open weekdays from 11:11 a.m. until 8 p.m. and weekends until 9 p.m.
Come check out what the Wilmington Riverfront has to offer! Get some exercise, enjoy the sunshine, and grab a meal and a cocktail to go. And we look forward to the day we can welcome you back to enjoy the full Riverfront experience: axe throwing, a cool beer garden, a trampoline park, an IMAX theater, and America's greatest pastime: baseball. In this case it is the Wilmington Blue Rocks, 2019 Mills Cup Championship Winners! And let's not forget the brand-new, state-of-the art 76ers Fieldhouse - a 2,500-seat multi-purpose arena and sports complex – just across the river! For more ideas on what you can see and do in our area now and when the COVID-19 restrictions are relaxed, go to www.visitwilmingtonde.com.