Are you itching to travel again? We bet you are!

If you are looking for a quick getaway close to home, Greater Wilmington and the Brandywine Valley is the place to be this year. And don't just take it from us. We've been racking up travel and food accolades over the past 12 months.
Travel + Leisure has named Delaware one of the "50 Best Places to Travel in 2021!" Delaware is #9, and this Travel + Leisure article is all about northern Delaware. Here's some of what T+L has to say:
"Over the past year, Delaware has been making headlines as the de facto HQ for No. 46 and his transition team, but there's plenty of reason for buzz beyond politics … Wilmington's marquee hotel, Hotel DuPont, recently underwent a multi-million-dollar refurbishment that breathed new life into its iconic Green Room, which now houses the refined French restaurant Le Cavalier, and added De.CO, a casual food hall with six stalls and a bar.
"Sartorially inclined visitors would do well to check out wares from Town and Store Studio … And though Torbert Street Social is temporarily closed to adhere to COVID restrictions, the recent addition to Wilmington's cocktail scene is worth a stop for such well-crafted originals as the LL Mule J, which pairs vodka with blood orange and kombucha. Come summer, it'll be hard to stay away from the revitalized Riverfront area, which encompasses a number of seafood joints and provides access to watersports and local walking trails."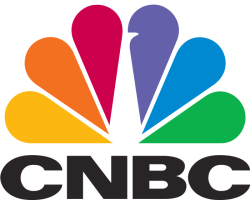 CNBC also selected Wilmington as one of 10 U.S. cities to for quick summer getaways in 2020. Since not many of us were going anywhere last summer (thank you, COVID-19), summer 2021 is the prime time to pay us a visit. Nearly all of our attractions are open again, there are LOTS of opportunities for outdoor fun – from hiking to al fresco dining to water-based adventure. We're also happy to announce that festivals, sporting events, and concerts are beginning to be rescheduled for later in 2021 – 2022 (with the safety and health of our visitors remaining paramount).

Essence has also given Wilmington a nod. Our city was one of eight the magazine chose as top domestic summer travel destinations the entire family can enjoy. To be included with world-class vacation spots like Big Sky, Montana; Washington, D.C.; and North Carolina's Outer Banks … we are thrilled that people are finally discovering the hidden gem that is Greater Wilmington and the Brandywine Valley.
The Essence piece also calls out historic New Castle, a simply charming authentic colonial town on the Delaware River, and our Bayshore Byway, which just received National Byway status in February 2021. Be sure to check them out when you visit us!

Are you a foodie? This really amazing Food & Wine piece gives you the run down of many of the best places to nosh in our region. They also happen to be some of President Biden's favorite haunts when he is back in his home city.
So have we piqued your interest? Chances are you are just a short drive away. The Greater Wilmington and the Brandywine Valley region is within a day's drive of roughly 1/3 of the U.S. population. And we're easy to get to, just minutes off I-95 in between New York (about a two-hour drive) and Washington, D.C. (you can get here from there in less than two hours). No car? Amtrak will deliver you directly to our thriving Riverfront district in no time.
Whether you are looking for family fun, an action-packed weekend with your besties, adventure, romance, or just a chance to unplug, we've got you covered. Go to www.VisitWilmingtonDE.com for all you will need to plan your trip.
See you soon!
Know Before You Go