Birding in Greater Wilmington, Delaware and the Brandywine Valley is an often-overlooked activity and doesn't get nearly enough credit for its popularity to both visitors and locals. While it may seem odd to some, birding in Greater Wilmington is among the best in the country.
In fact, the Greater Wilmington Area is such a hotbed for birding enthusiasts that the American Birding Association (ABA) calls the area home and has their headquarters just a bit south of Wilmington in Delaware City.  
The best way to learn about birding is to study the experts, and you can do that each month by reading the Birding and Birder's Guide online magazines that are published by the ABA. The ABA is also an excellent resource for finding local birding clubs, learning about local birding hotspots, finding birding events and festivals, and studying the history of birding.
Once you have a decent foundation of knowledge from the ABA in place, the next step is to get out in the field and enjoy a birding adventure. We've picked four locations that are perfect for novice to intermediate birding!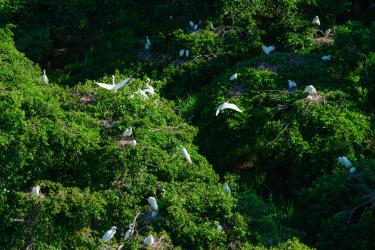 Delaware City / Fort Delaware
Located adjacent to the ABA headquarters in Delaware City is where you will find the first birding destination on our list. Fort Delaware State Park is best known for its role in the Civil War, but this is also an excellent spot for birding.
The park is home to one of the largest nesting areas of wading birds along the East Coast, so you can expect to spot plenty of herons, egrets, and ibis. There is also a hiking trail that will give you the opportunity to see many other species.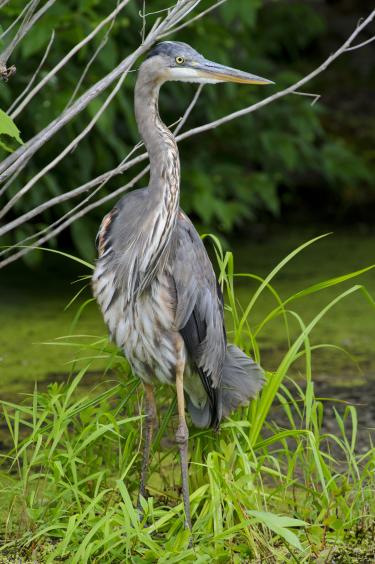 Bombay Hook National Wildlife Refuge
Heading just a bit further south, you will find Bombay Hook National Wildlife Refuge, which is a part of the Coastal Delaware Complex. This eight-mile stretch along Delaware Bay covers an astounding 16.251 acres of land that is filled with a mix of wetlands. You can enjoy the refuge from the car thanks to 12 miles of roads, or you can get out and explore any of their five trails.
As you make your way through Bombay Hook, you will encounter waterfowl like American black ducks, green-winged teal, Canadian geese, and snow geese. You will also find shorebirds like semipalmated sandpipers, dunlin, dowitchers, yellowlegs, semipalmated plovers, and American avocets.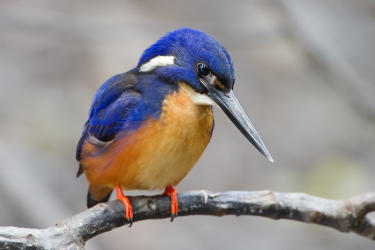 Winterthur
Changing direction and heading ever so slightly north of Wilmington will take you to Winterthur Museum, Garden and Library. And while the Winterthur mansion is worth a visit all to itself, the 60-acres of gardens here offer another excellent birding opportunity.
The naturalistic gardens at Winterthur are among the best in the country, but visitors here are also able to catch glimpses of phoebes, robins, titmice, cardinals, chickadees, goldfinches, woodpeckers, kingfishers, and ring-necked ducks.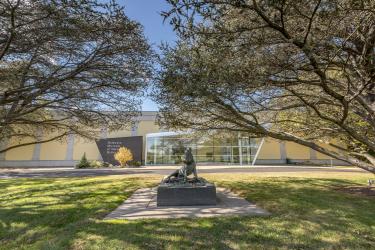 Delaware Museum of Natural History
Neighboring Winterthur, is another great birding location, the Delaware Museum of Natural History. Much like Winterthur, this popular attraction is not necessarily known for birding, but their outdoor facilities offer some excellent opportunities for bird spotting.
Between the Larry F. Scott Nature Trail and the Pollinator Garden, you are almost certain to see a wide range of species as you make your way around the outside of the museum. In addition to the birding you can find outside the museum, there is also a whole collection devoted to birds inside the museum!

Whether you are just getting into birding or are an experienced birder looking to find some exciting new locations, Greater Wilmington and the Brandywine Valley has a lot to offer on both counts. By utilizing the information available from the ABA and checking out some of these local birding spots, you are sure to see all kinds of amazing birds here in the Greater Wilmington Area.