Emile Henry opens its national distribution center to the public this year on Thursday, October 26, 2017, giving guests the opportunity to purchase premium cookware at up to 80% off retail pricing. Located in New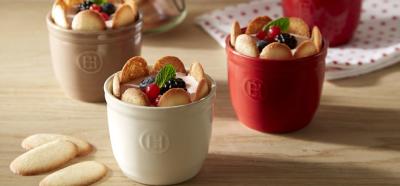 Castle, DE, this special event will allow an exclusive crowd first access to the best deals on the premium European kitchenware, along with other top brands Duralex, Lékué, Mauivel 1830, and Rosle. Ticket sales and a portion of the sale proceeds benefits Meals On Wheels Delaware.
 
After a successful "Stock Up For Seniors" fundraiser last fall, Emile Henry donated $5,000 to Meals On Wheels Delaware in support of feeding homebound seniors throughout the state.
 
VIP guests will enjoy chef demonstrations by Montrachet Fine Foods and Brio Tuscan Grille, while getting first access to the weekend's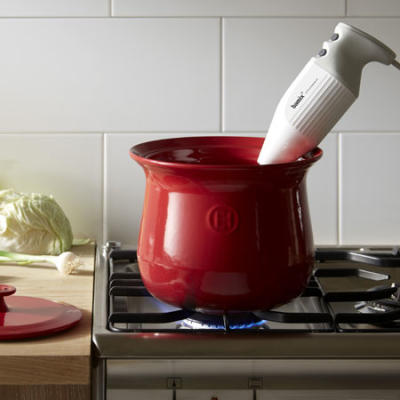 deals an hour early, from 5:30 – 6:30 pm. Tickets for the VIP shopping hour are $100 and on sale online only. Mark your calendar, as VIP tickets typically sell out quickly each year.
 
Beginning at 6:30 pm, general admission ticket holders will be able to shop the Emile Henry Warehouse for great deals on premium cookware brands including Duralex, Emile Henry, Lékué, Mauivel 1830, Rosle, and many more. General admission tickets are $35 online only for 6:30 pm entry time. Tickets allowing admission at 7:30 pm are available online for $25 and will be sold at the door for $30.
 
For more information about the event, contact Meals On Wheels Delaware, (302) 656-3257 or visit www.mealsonwheelsde.org.
If you go:
Emile Henry USA, Inc.
802 Centerpoint Boulevard
New Castle, DE 19720
###
 
About Meals On Wheels
The mission of Meals On Wheels Delaware is to ensure, through the provision of financial and human resources, that every eligible senior in the State of Delaware receives a hot, nutritious meal in their home. Meals On Wheels Delaware is a nonprofit 501(c)3 organization, a public/ private partnership between the federal government, the State of Delaware, five meal-providing agencies and thousands of dedicated volunteers from corporations, civic, religious and community groups. Together, the program provides and delivers meals every day to over 4,000 homebound seniors. In fact, last year over 727,000 meals were served throughout the state. Meals On Wheels Delaware strengthens the partnership by providing additional financial and volunteer resources to the agency providers to ensure that no senior in Delaware is on a waiting list for a hot meal delivered to their home. Meals On Wheels Delaware provides more than a meal—it also provides a gift of health, independence, and companionship to homebound seniors in Delaware.