Afraid of missing your Ladybug Music Festival fix this June? Not to worry! Just like Wilmington's Clifford Brown Jazz Festival – the largest free, multi-day jazz festival on the East Coast – the Ladybug is going virtual.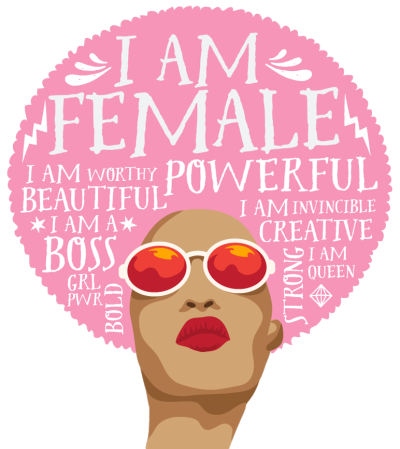 The dates of the online fête are Monday and Tuesday, June 29 and 30. The music starts at 5 p.m. both days. An end time hasn't been set yet as additional performers are still signing on.
If you are a Ladybug newbie, this festival represents the largest celebration of women in music in America. This year's all-female lineup of artists is headlined by singer-songwriter Vanessa Carlton, best known for her hit single "A Thousand Miles." She released her sixth album, Love Is an Art, in March.
Your host will be Delaware native Jamila Mustafa, co-host of MTV's "TRL Top 10" and a BET TV ambassador.
The roster of more than 40 performers representing all genres of music also includes Mary Lambert and Larkin Poe. Lambert's songs, often emotionally charged, have been considered a mix of Adele, Tori Amos and James Blake. Larkin Poe is an American roots rock band fronted by sisters Rebecca and Megan Lovell. Featuring strong southern harmonies, heavy electric guitar riffs, and slide guitar, they are often touted as "the little sisters of the Allman Brothers."

Gayle Dillman, founder of the festival and co-founder of Gable Music Ventures, says virtual concert goers are asked to make a donation of $20 to access both days of the concert. All funds will be donated to Downtown Visions and the Sweet Relief Musicians Fund.
Downtown Visions manages Wilmington's Business Improvement District. Its Main Street® program saves historic buildings and focuses on small business recruitment, business marketing and promotion. Sweet Relief provides financial assistance to all types of career musicians and music industry workers who are struggling to make ends meet while facing illness, disability, or age-related problems.
To secure your e-admission, go to www.LadyBugFestival.com and click the "tickets" link. Make your donation of $20 (or more … it goes to two great causes), and receive a link to access the live stream on both days. Links will only work on one device and cannot be shared.
The virtual festival is made possible through a joint venture between Gable Music Ventures and Jet Phynx Films of downtown Wilmington. Dillman notes that the event would not be possible were it not for the sponsorship of Chase, ShopRite, the Greater Wilmington Convention & Visitors Bureau, the Wilmington Alliance, and others.
So secure your e-ticket, invite a few friends over, and jam to some of the hottest female songwriters and performers in the music world today. We'll be watching with you!!!