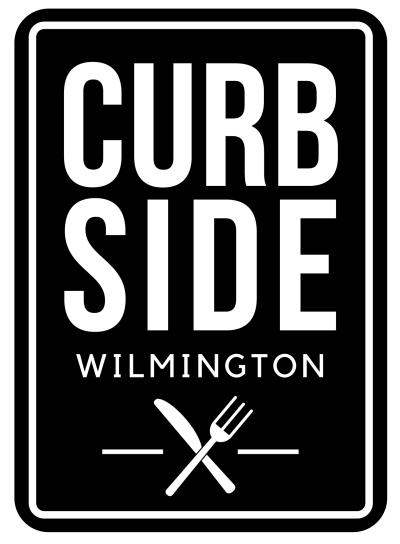 Since COVID-19 became a part of our world, lots of our area restaurants and cafes have expanded their outdoor dining capacity.
In addition to fabulous food and fresh air, you can enjoy a variety of beautiful backdrops: waterfront dining, views of the cityscape, a relaxed patio setting, or a romantic dinner under the stars . . . just to name a few of the possibilities. And due to Delaware's mild climate, dining outside can be enjoyed from mid-spring into early fall.
Downtown Wilmington, the Wilmington Riverfront and the college town of Newark have the greatest variety of restaurants offering outdoor seating.
Downtown Wilmington is home to some of the region's best restaurants. Through the Curbside Wilmington initiative, Market Street – our city's restaurant row – is transformed into an al fresco dining mecca every Tuesday through Saturday. Outdoor dining is extended into restaurant-front parking spaces and securing a place to park is a breeze thanks to free valet parking. On Fridays, they kick it up a notch, closing the 800 block of Market for a festive block party that includes live music.
Fourteen restaurants are participating. These include:
Newark offers a highly diverse dining scene. Virtually any kind of fare – from fine dining to ethnic to casual – can be found here. Since COVID-19, the restaurant community has significantly expanded outdoor seating. More than 10 restaurants offer outdoor dining on its Main Street. These include:
You can also find excellent outdoor dining in Wilmington's thriving Riverfront district. Most offer panoramic views of the Christina River and the Wilmington skyline. Some favorites include: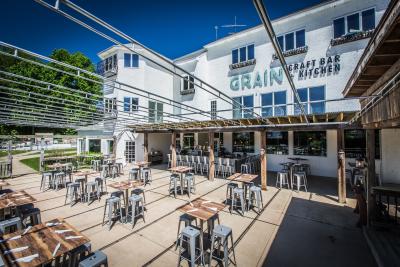 In addition to these three hot spots, there are numerous other eateries in and around Wilmington that deserve a shoutout. Here are several:
Buckley's Tavern has been a longtime stand-out for locals and visitors alike. Grab a seat on the back patio or head up to the rooftop deck for lovely views of the quaint village of Centreville.
In nearby Greenville, BBC Tavern serves up elevated pub fare on its patio smack in the middle of one of Delaware's hottest boutique shopping districts. After a burger and a beer, check out some of the locally owned shops.
In out-of-the-way Bear within the Summit Marina, Grain H20 offers some of the best waterfront dining in the state. Watch the boats come in as you sip a craft cocktail and enjoy samplings from its delicious and varied menu.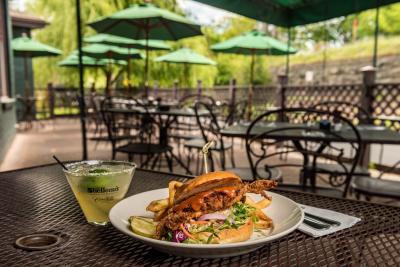 Just outside of the hip Trolley Square neighborhood – which locals refer to as simply "Trolley" – Kid Shelleen's has been a Wilmington go-to spot for decades. On sunny days, its outside patio is the place to be, especially for weekend brunch.
In the heart of Trolley Square are the Trolley Square Oyster House and BarRoja. Go to the Oyster House's second story balcony for some fresh seafood and prime people watching on the sidewalk below. On BarRoja's secluded back patio, you can enjoy some top-notch tacos and tequila while soaking up the sun (or viewing the stars, depending on when you go).
Have we given you enough to whet your appetite? No matter where you choose to dine al fresco in Greater Wilmington and the Brandywine Valley, you can look forward to an excellent time, an unforgettable meal and … most importantly … a safe experience where all COVID-19 related safety measures are followed.
For more dining options, click here. To find out what our tourism and hospitality industry is doing to protect your health, click here. For guidelines on how to prepare for your visit to our area, including guidelines specific to dining, click here.
Cheers from all of us at the Greater Wilmington Convention & Visitors Bureau! Happy dining!